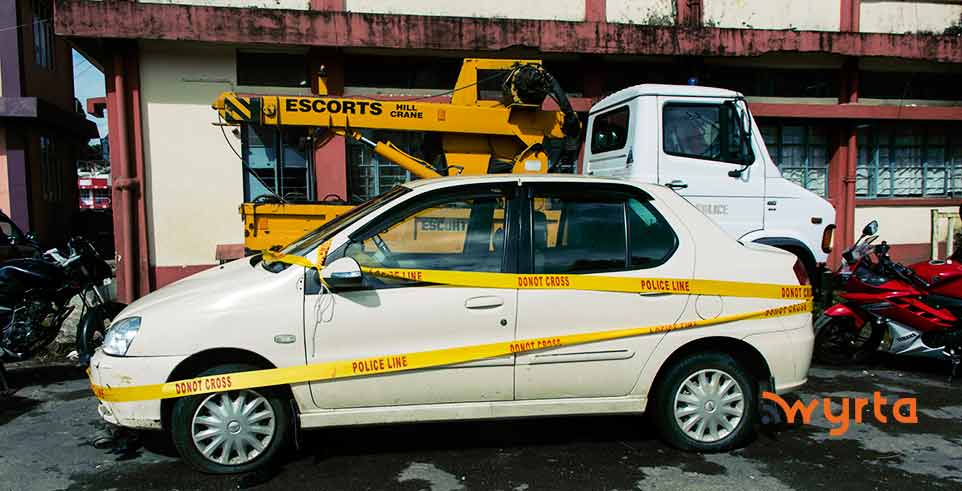 Kem ia ka kari ki kynhun suba watooh ATM ha Lad Moodymmai
by Wyrta Staff
Jowai: Ynnin ka sngi 13 tarik ki ki pulit da kem ki ïa 4 ngut ki bru kiwa da suba wa emkti ki heiwow tooh ïa ki artylli ki kor ATM ha kini ki tayaw wa dadep kawi na Jowai yong ka Bank of India wa ka United Bank of India na Ummulong. Ïa kini ki soo ngut da kem na kawi ka kari hadien wa dep rong tooh ki sa ïa kawi ka ATM kawa em kamwa 20 lak yong ka State Bank of India na Sohra.
Katkam ka khubor wa da yoh da ong wa kini ki watooh da wan ki ha ki ar tylli ki kari kawi ka Toyota Innova wa kawi ka Tata Indigo. Ïa ka Toyota Innova wa kit ïa ka ATM da ïoh ki pulit u kem ia ka ha Upper Shillong katwa ka Tata Indigo da chem ia ka ha Mookyndur Lad Moodymmai kawa jngai kamwa 200 Mitar na ka surok bah NH-44.
Ïa kani ka kari kawa em u nomber AS 03 H 2345 da chem ha Mookyndur da ki paidbah ynnin i step kiwa da pyntip wut wut cha ki pulit. Ki pulit manda tip yeini da litaan ki ka kani ka kari ynne ka sngi wei da booh ia ka ha Jowai Police Station. Da suba ki pulit wa kini ki bru kiwa pynemkaam ïa kani ka kari da yut ki da ki night super kiwa lai lyngba uni u sarok bah.