Da pynman ya ka Youth Leadership Training Program wa phra sngi
by Wyrta Staff
Advertisement
---
Jowai : Ka Art Of Living Jaintia Hills da pynman ko ya ka Residential Youth Leadership Training Program wa phra sngi ha ka chnong Mihmyntdu, West Jaintia Hills nadooh ka 17 hadooh 25 tarik uni u bnai.
Ha kani ka program wa phra sngi da sikai ya ka yoga, meditation. Da sikai wa kyrpang ya ki khynroo khyllood wow man ki kam ki  nongyalam ha ki kaam wa bha kam wow  pynkhooid  pynjngiar ya ki chnong ki thaw weiwow kitkhlieh wow leh ia ki kaam wa bha la ha yung ha sem næ ha chnong ha thaw.
Advertisement
---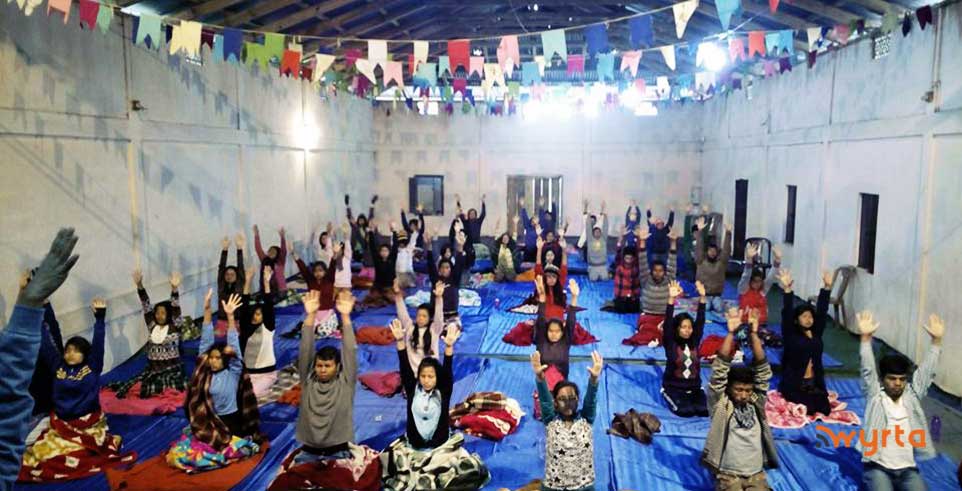 U nongsikai wa kyrpang ka Art of Living u Swami Alexander dawan u nadooh na ka sorbah Bangalore wow hikai ya ki 42 ngut ki khynroo khyllood.
Kini ki 42 ngut da wan ki na ki chnong wapher wapher ka Ri Loom Jaiñtia wa Khasi ka na ka chnong Mihmyntdu,  Jowai, Mukhla, Jalaphet, Nangbah, Shangpung,  Mulieh, Raliang  wa na ka chnong Pynursla.
Da yoh leh i hikai na ki ar ngut ki nongsikai ka Art of Living Jowai kitæ u ma Pearlet Toi wa na u ma Kamnipaia Challam.