Da pynyoo rong ya u sachram wa da chet ha kiwa boon rukom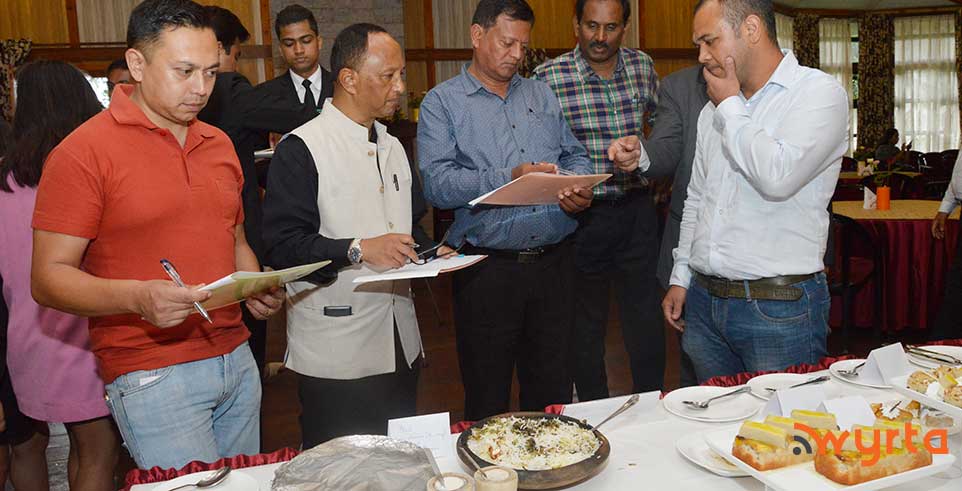 Advertisement
---
Shillong: Ka Meghalaya Institute of Entrepreneurship (MIE) hapoh i yahluti ka Governor's Secretariat, Shillong da pynman ko ya ka yachemlang yong ki tre dukan wa ki tre hotel ha ka 31 Naiynñiaw wei hadien ini da rai wow esikai ya ki 28 ngut kiwa chet (Chefs and Bakers) na ki 15 tylli ki Hotel, Resort, Cafe wa kiwi kiwi.
Da esikai ya ki wa kammon u chet ya u sachram ha kiwa boon rukom wei ya ini i esikai da leh da ka Indian Institute of Hotel Management (IIHM), Mawdiangdiang nadooh ka 9 hadooh ka 11 tarik uni u bnai.
Kani ka esikai da kut noh ko da ka pynyoo rong ya u sachram wa da chet ha kiwa boon rukom ynne ka sngi ha Pinewood Hotel, Shillong wei da pynlai ya kani da ka Directorate of Food Processing.
Advertisement
Advertisement