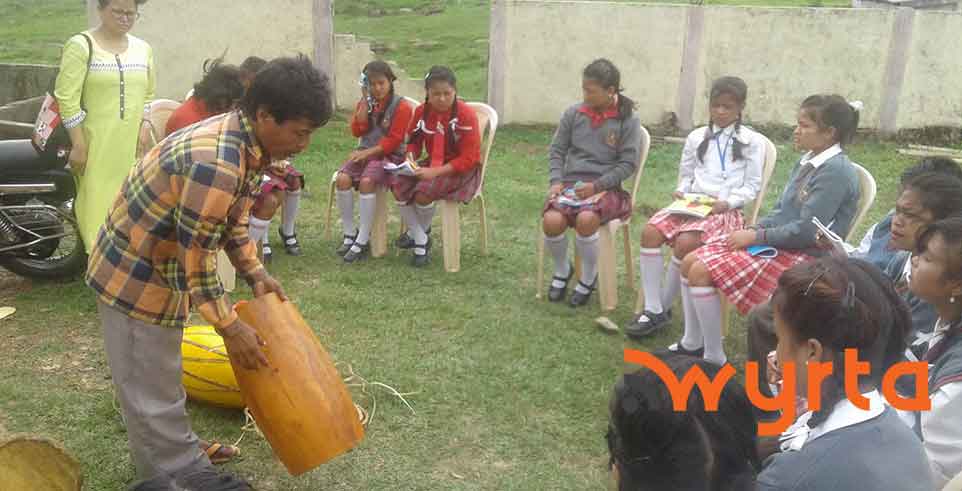 Da sdang ya ka esikai wow tip chaphang ki tiar put tiar tem
by Wyrta Staff
Amlarem: Ka I. Laloo, Additional Deputy Commissioner, i/c Amlarem Sub-Division ynne ka sngi da wai ko ya ka e sikai wa 5 sngi heiwa da hikai kammon u chna ya ki tiar tem tynre kamjooh wa i rukom tem yong ki. Ya kani ka e sikai da pynman ha Enowel Hall, Amlarem Sub-Division, West Jaiñtia Hills.
Ya kani ka e sikai da pynman da ka Department of Arts and Culture, Government of Meghalaya. I thmu wa kongsan dooh toh wow pynsñiawthooh ya ki khynnah nadooh wa dang khian ya i rukom krehkaam ki tiar put tiar tem tynre yow sdang ki leh wow ka-it ya kini ki tiar tem yow lait ki u wiar jait kamjooh leh wow sikai ki ya kiwi leh kamjooh.
Kiwa chimbynta ha ha kini ki 5 sngi toh boon ki khynnah skur wei daw yoh sikai ki chaphang ka Ksiñ, Duitara wa ka bhuri.