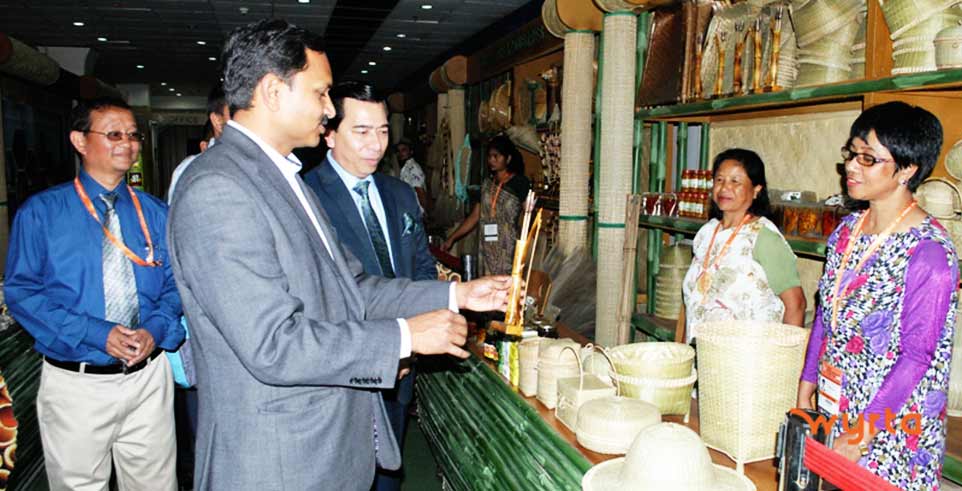 Da wai paidbah ya ka Yaw Meghalaya ha ka IITF 2015 ha Delhi
by Wyrta Staff
New Delhi : U President ka India, u Pranab Mukherjee daw wai paidbah u ya ka 35th Edition of India International Trade Fair (IITF) 2015 ha Hamsadhwani Theatre, Pragati Maidan, New Delhi. ya kani ka yawbah da pynman ya ka da ka India Trade Promotion Organisation (ITPO), Government of India man la u snem nadooh ka 14 hadooh ka 27 Khonchonglad ha Pragati Maidan, New Delhi wei wa ka mat phang yong uni u snem man ko ka 'Make in India'.
Ha kani la sngi u Resident Commissioner, Meghalaya House, New Delhi u P. Sampath Kumar, da wai paidbah u ya ka Meghalaya Pavilion næ ka Yaw Meghalaya ha kani ka International  Trade Fair hei emlang u Secretary Social Welfare Department and DIPR, u H. M. Shangpliang, ki sahep sorkar wa kiwi kiwi ki wa yachimbynta na ka jylla.
Advertisement
---
Ki tnat sorkar kiwa da yachimbynta ha kani ka Meghalaya Pavilion kynthup ki ya ka Tourism, ka Forest, ka Commerce and Industries, ka Agriculture, ka Horticulture, ka Registrar of Cooperative Societies, ka Sericulture and Weaving, ka  MHHDC, ka MKVIB wa ka Directorate of Information and Public Relations.
Chirup wa ki tnat sorkar da em leh 13 tylli ki seiñ kiwa da yoh yarap poisa na ki tnat sorkae kiwa yachimbynta heiwa da pynyoo ki mar kiwa da pynmih napoh kani ka jylla.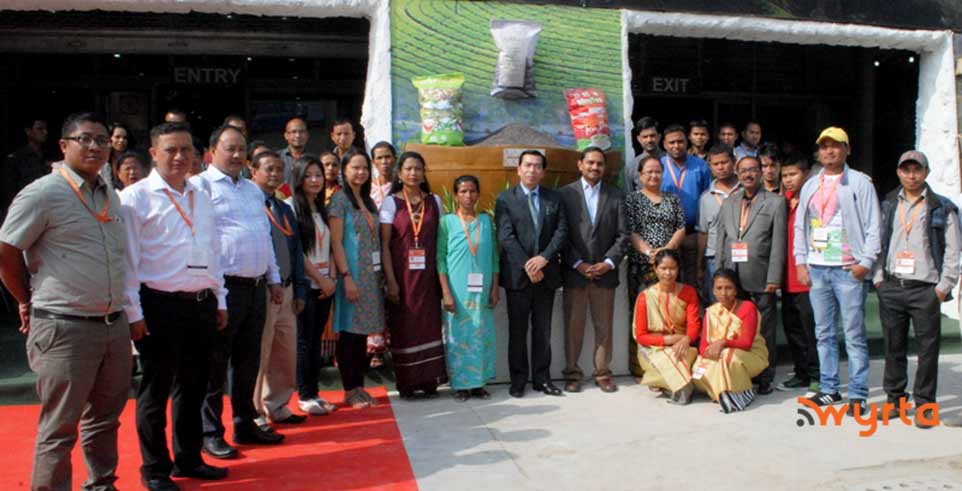 Advertisement