Daw pynman ya ka "Discover East Jaintia Festival" kawa ar sngi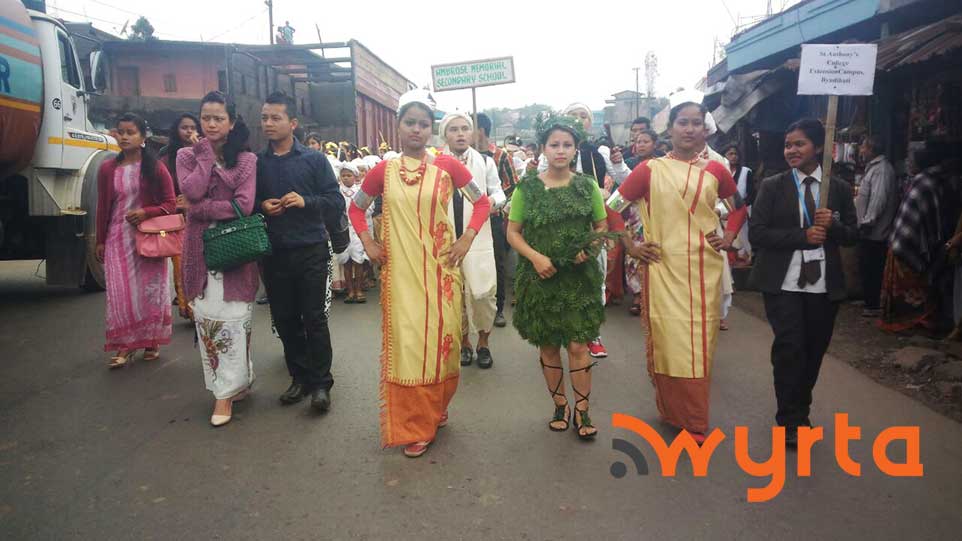 Advertisement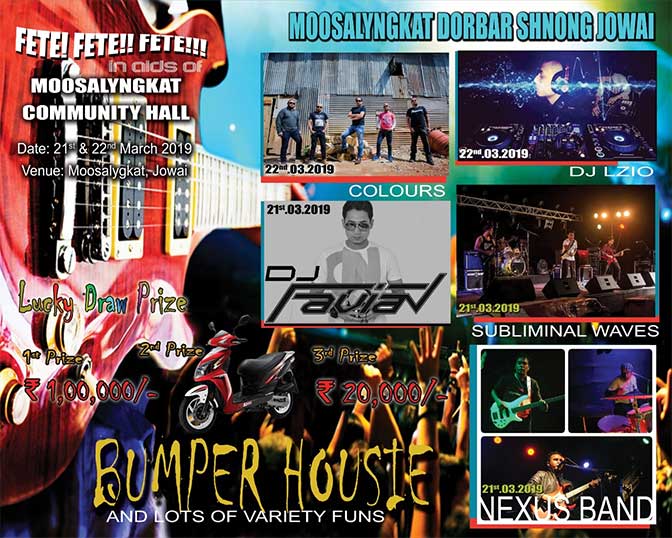 ---
Advertisement
---
Jowai: Katkam ka khubor wa da phah da ka Rymbai Elaka Tourism and Environment Society (RETES) East Jaiñtia Hills District, daw pynman ya ka tamasa "Discover East Jaintia Festival" (Cultural Program and Musical Night 2018).
Haka sein wa ar yong kani ka tamasa ka RETES ryngkat wei yakrehlang wa ka Disrict Administration yong ka East Jaiñtia Hills daw pynman ya kani ka tamasa kawa ar sngi haka 23 wa 24 tarik uni u bnai.
Advertisement
---
I thmu yong ka tamasa toh wow kyntu kynrong ya ka kaam uiñke suwari hapoh ka District.
Ha ka 23 tarik daw pynman ha Khliehriat wa ha Muallian heiwa daw em leh kini ki lehke kamni hawah: 
SINGLEI Eco Challenge Tour , Muallian Village
Bonfire wa ka Biate Cultural Show
Beite Indigenous Cuisines
I lai kjat namo Trekking cha Saisi Cave wa ka wah
Camping ha Muallian
Ha ka 24 tarik nawon daw em kini ha wah:
Leshka View, Suchen Village East Jaiñtia Hills
Deinshalalu- Leshka Eco Drive
Suchen- Lanscape Ride
Lamu – Leshka Walk
Cultural extravaganza
Food Fest
Live Band
Kamtæ da kyntu ya waroh wow wan cha kani ka tamasa khnang wow man ko kawa jop.
Advertisement
Advertisement