Dawa ka MSSASA na ka sorkar jylla wow e Maternity Leave ya kiwa sikai SSA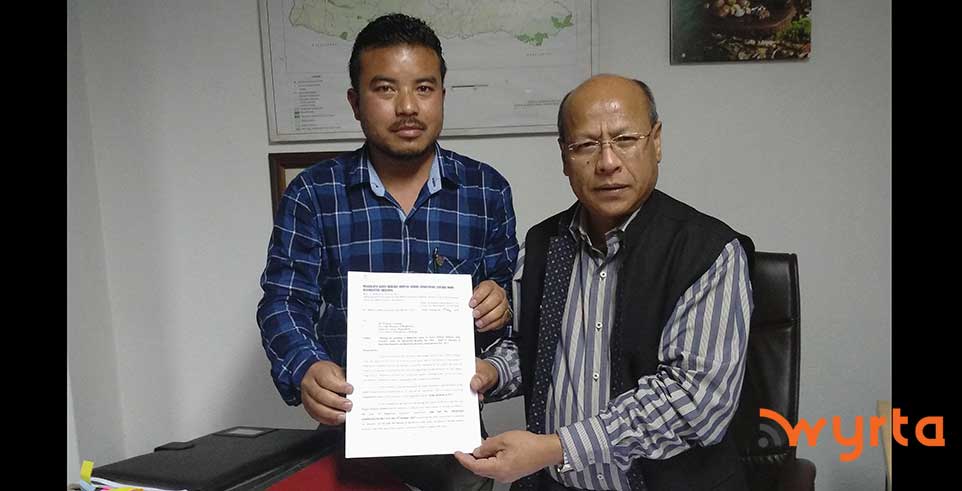 Advertisement
---
Jowai: Ka seiñ kiwa sikai SSA hapoh ka jylla, ka MSSASA da yachem ko ya u symbood montri rangbah ka jylla u Prestone Tynsong uwa pait leh ya ka Labour Department yow yoh kiwa sikai SSA ya ka Maternity Leave katkam ka aiñ Maternity Benefits Act 1961 – Right to Payment of Maternity Benefits and Maternity Benefits (Amendment) Act, 2017.
U President ka seiñ u Aristotle C Rymbai hadien wa yachem u wa u Prestone da pyntip u wa nadooh wa pynkrehkaam ya ka SSA hapoh ka jylla kiwa sikai kiwa dang dep yoh khon ym em yoh ki ya ka Maternity Leave kamwa yoh kiwi kiwa sikai.
"Ka seiñ ynnin u snem dadep thoh wei da yachem ko boonsien waka sorkar wa rim hadooh wa u State Project Director SEMAM-SSA u Ambrose Ch. Marak da thoh u cha ka sorkar jylla ha ka 9 tarik u Naichiphaw 2017 wow kyrpaad ya ka sorkar wow e ya a Maternity Leave cha kiwa sikai SSA kiwa dang dep kha khon tangwa ka sorkar wa rim ymem leh ko iyi iyi leh," da ong u Rymbai.
U Rymbai da ong u wa ka Ministry of Labour & Employment ka sorkar India da pynche ko ha ka 12-04-17 wa waroh ki sorkar jylla toh u yoh ki ya ka myntoi naka Maternity Benefits Act wei krehaam ko neibynta waroh ki kynthai ha waroh ki thaw kam ha ki thaw tih mar pohkyndaw, thaw rep, ki dukan wa ha kiwon kiwon ki thaw puræ tangwa ha Meghalaya won ym em bood ya kani ka aiñ.
U President ka seiñ da pyntip u leh wa da khana ha u symbood montri rangbah wa ha kiwi ki jylla kam ha Assam, kiwa sikai SSA yoh ki ya ka Special Annual Leave, Medical Leave, Study Leave waka Maternity Leave wei u Tynsong da kular u wow pait bniah ya ini i dawa ka seiñ iwa man wa emkaam ya ka sorkar wow leh ko.
Advertisement
Advertisement