E Award ka Madankynsaw-Mowkyndeng cha ki 26 ngut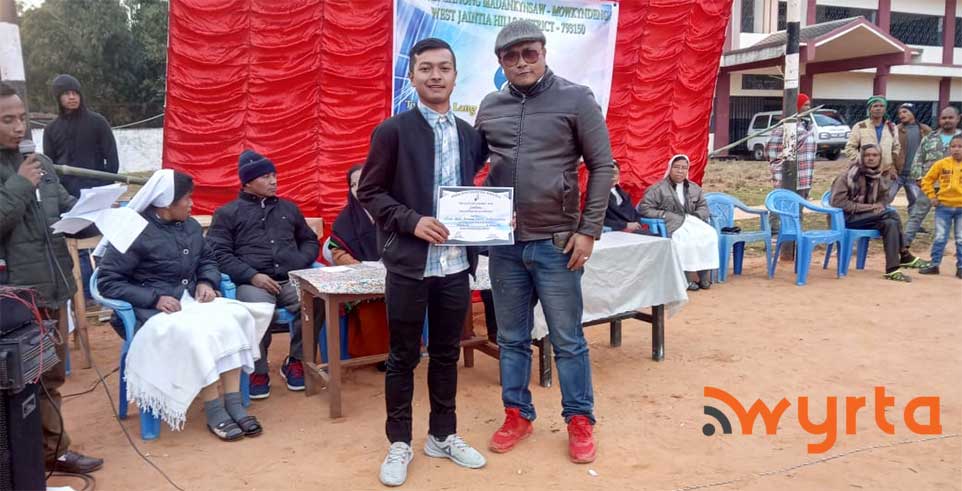 Advertisement
---
Jowai: Ka dorbar chnong Madankynsaw- Mowkyndeng ynne ka sngi da e Award ko cha ki 26 ngut kiwa chong chnong kawa kynthup ya 10 tylli ki Award yong i naam Babu Cyril Chympa Education Award 2018, 12 tylli ki Sr. Amalia Parida Health award, waheh Edwin Synnah Sports and Cultural Award, waheh Jacob Syngkon Citizen Award, waheh Ioanis Lawai Shadap Livelihood Award wa ka waheh Oni Khlem Youth of the Year Award wei da em leh ka baam khawai wow pynkut ya uni u snem.
Ini i e Award man ko kam chibynta wow pynchlur ya kiwa chong chnong wow man ki kiwa yai neh ha kiwon kiwon ki kaam wa bha neibynta ka imlang sahlang wa yaka chnong leh kamjooh.
Advertisement
---
Kiwa yoh ya kini ki Award kynthup ya ki khynnah skur, kiwa e dawai kynbat wa kiwa kreh mon sniawbha wei ya kini ki Award daw pteiñ u e man u snem wow kyntu yaka chnong ha ki liang waphær waphær.
Ha kani ka sngi da emlang kiwa kreh sorkar, ki EC Member yong ka chnong, kiwa kreh seiñbhalang wa ki paidbah yong ka chnong.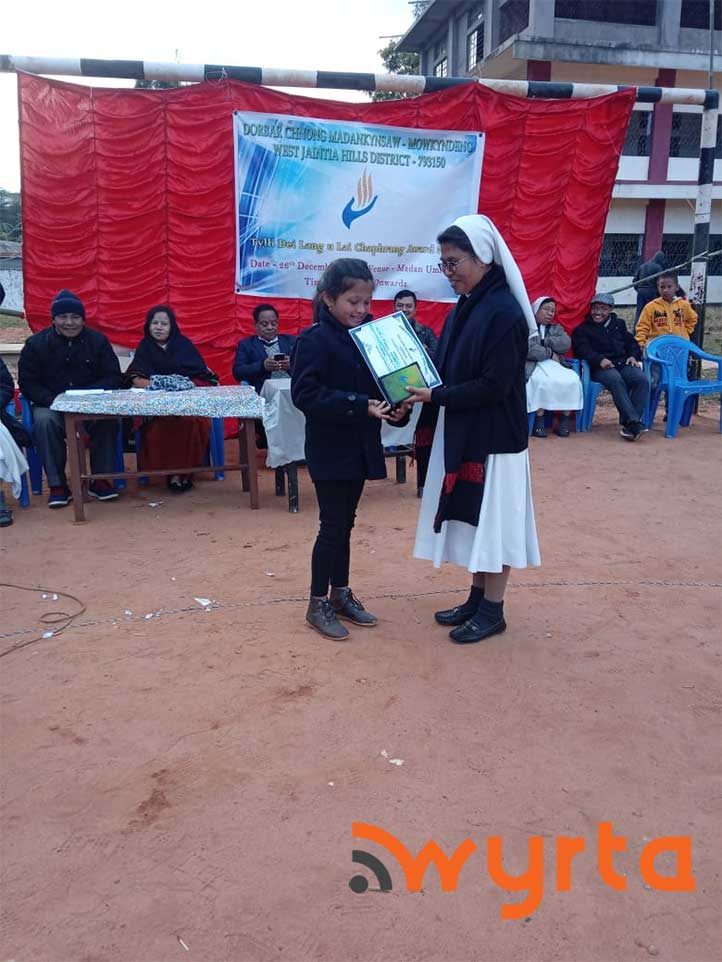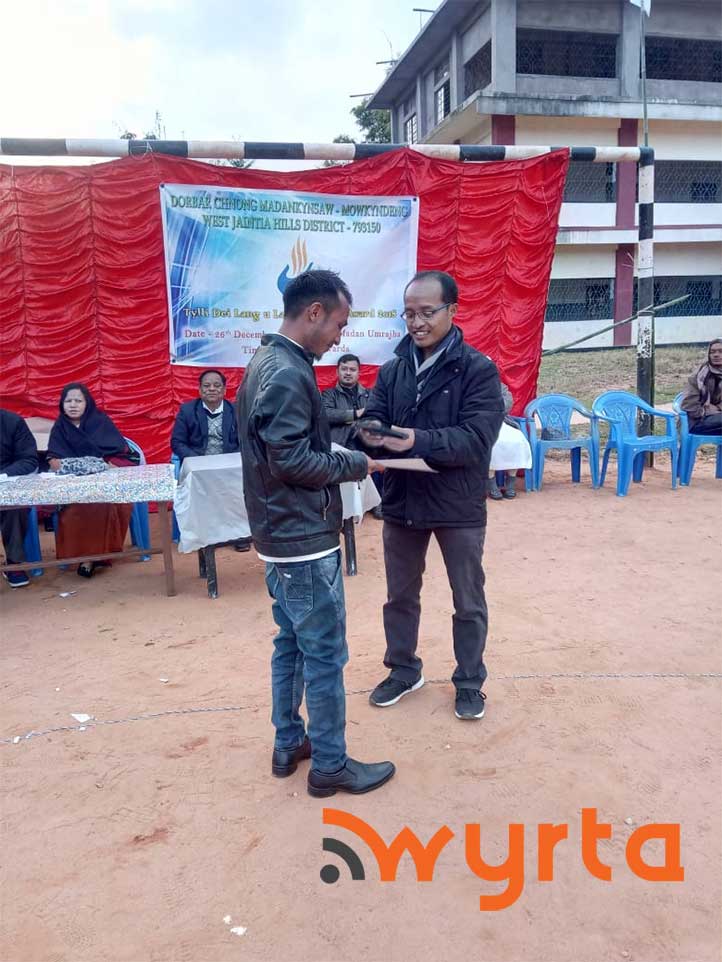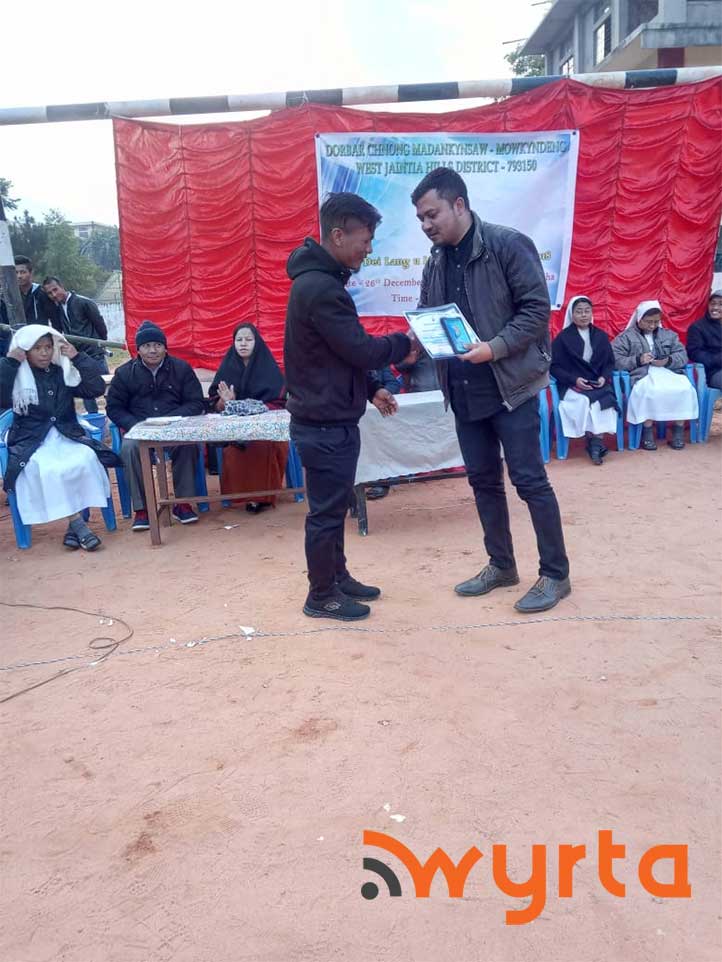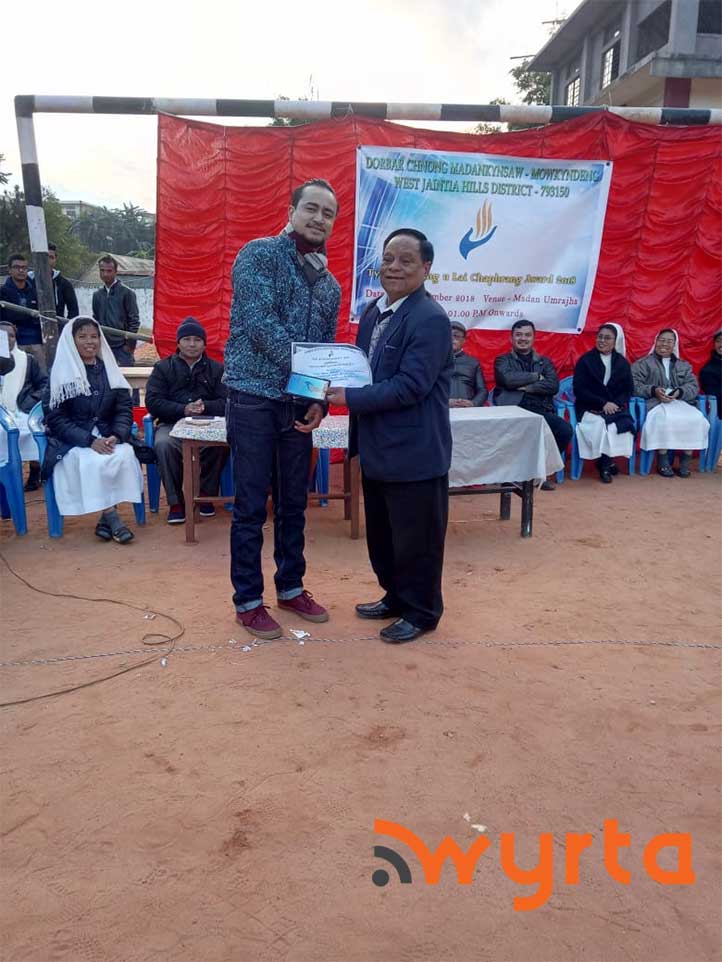 Advertisement