Esikai ka BDU, EJH harong ka Waste Management ha Khliehriat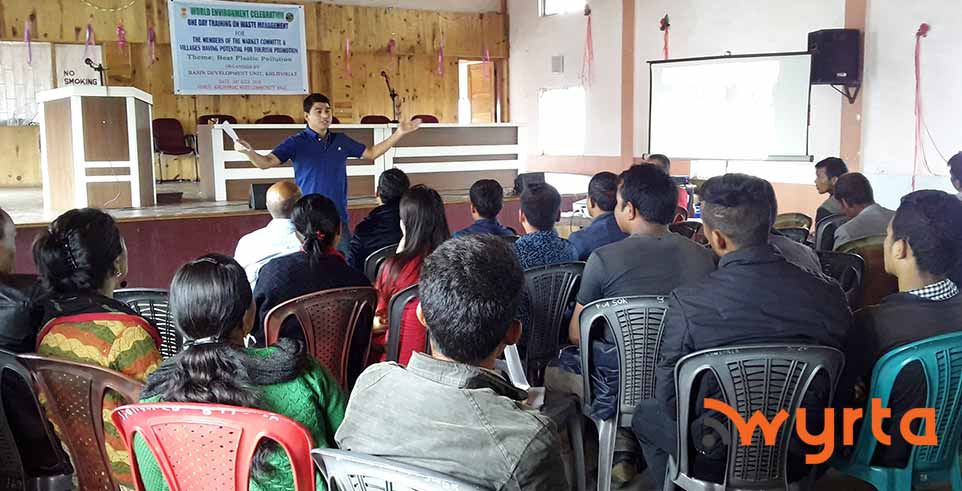 Advertisement
---
Jowai: Ka Basin Development Unit, East Jaiñtia Hills Khliehriat kam chi bynta wow pynsñiawthooh yei maa yong i brait khlemakor ya ki jhep, da pynman ko ya ka esikai wa kyrpang hajrong ka Waste Management ha ka 24 tarik uni u bnai ha Khliehriat West Community Hall.
Ha kani ka sngi da wan chimbynta da ki phaw ngut na kylleiñ ka Distrcit, khamtam kiwa kitkaam chnong, ki dkhot yong ki Market Committee, Tourism Committee, ki tnat sorkar wa kiwi kiwi.
Ha kani ka sngi da em ki bru chemphang wa kynthup ki ya u Nishwa Rymabai, Asst Proffessor, Jaiñtia Eastern College, u Wanbhalang Buam, District Coordinator DSMC(G) wa u Wompher Shadap support staff na ka SIPMIU, Shillong.
U Rymbai ha ka esikai da batai u hajrong ka phang "Coal Mining – its effect on the environment" namo i chah ktah ka rymaw ha i tih mooyong.
Neiliang u Wanbhalang ha ka presentation yong oo, da batai u chaphang ka "Waste Management – Reduse, Reuse & Recycle" heiwa da batai u ya ki rukom wa kammon u pynduna, u pynemkaam wei wow pynthymme biang ya ki mar wa chna khamtam da ka plastic.
U Wompher won da batai u hajrong ka phang – "Best Practices of Waste Management" heiwa da batai u ya ki rukom noh ya ki jhep kiwa ye u pyud (biodegradable waste) kiwa ye u pynkylla kam ki sboh, katwa ki wym pyud (non biodegradable waste) won kiwa ye u chna pynthymme biang, wei wow pynemkaam biang ya ki.
Da yoh leh i batai chaphang ki Pit Composting, Bokashi Composting, Vertical Composting wa ka Waste Recovery Centre kiwa ye wow yarap chiboon hei wow pynduna ya i ktah ya ka rymaw.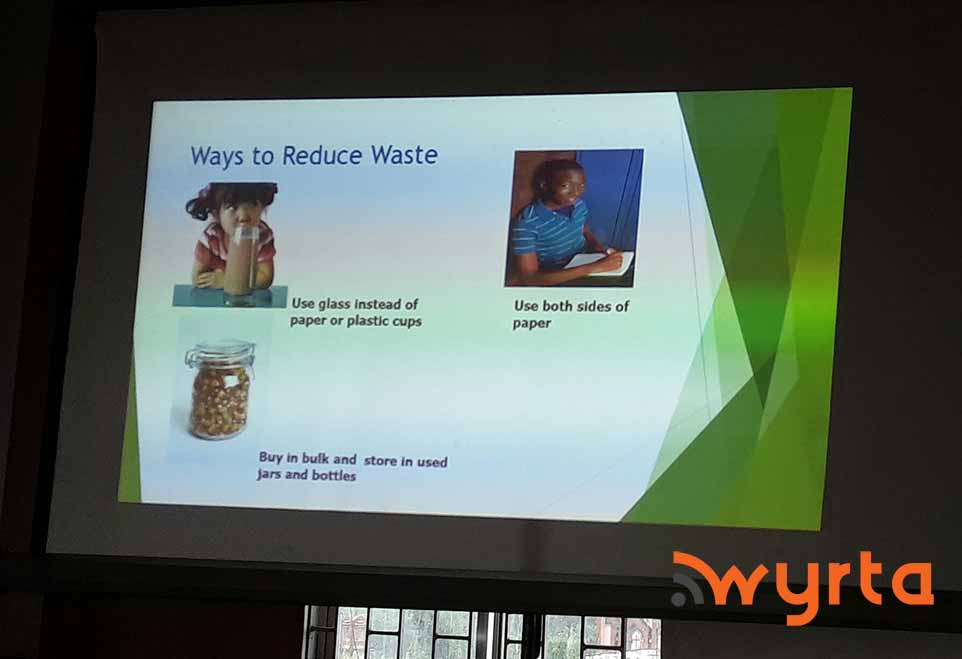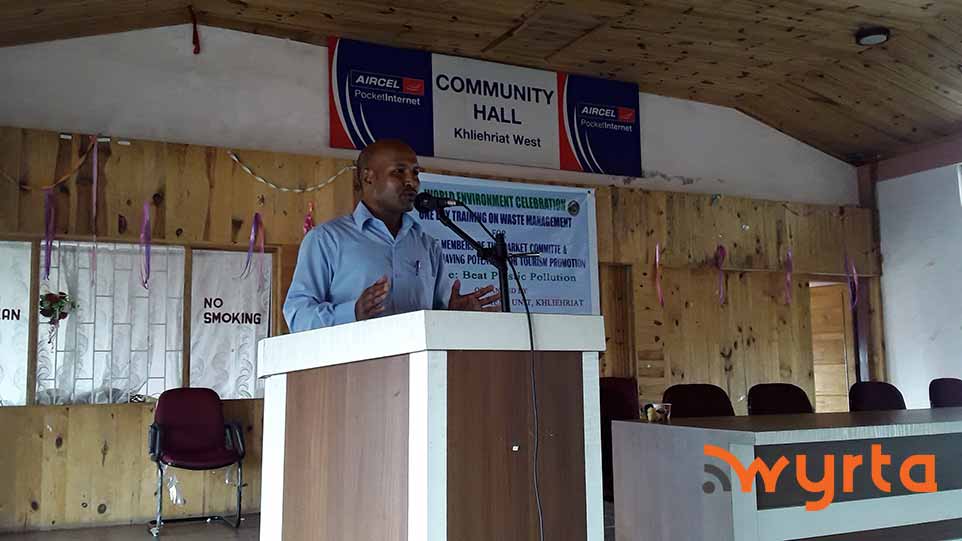 Advertisement
Advertisement