Kular u Rajnath Singh wow pait ya i kaam tih mooyong hapoh jylla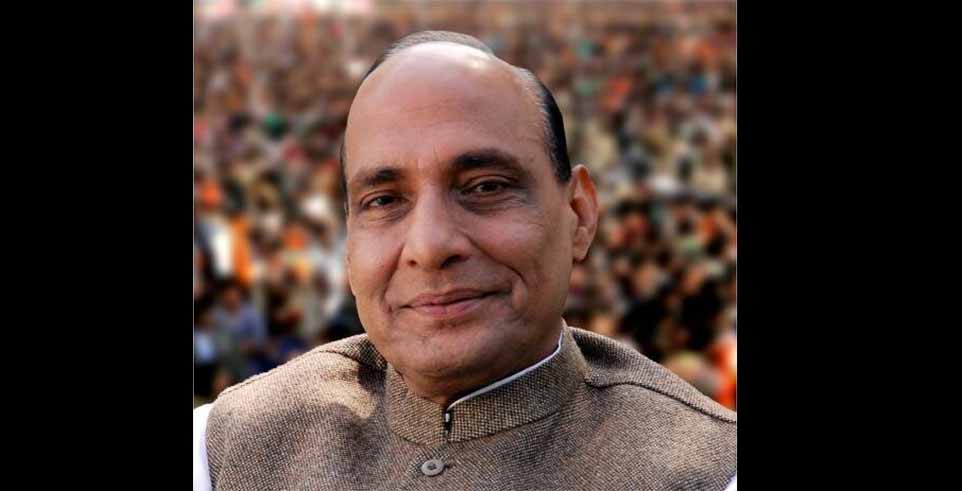 Jowai: U montri rangbah ka jylla, u Conrad K. Sangma ynne da yachem u ya u montri ka kaam pohyung ka sorkar pyrdi, u Rajnath Singh chirup wa ki dkhot ka sorkar MDA wow yaklam hajrong i kaam wa sahteiñ neibynta u mooyong hapoh jylla hei emlang ki sahep ka Ministry of Home Affair wa ka Department of Mining, Government of Meghalaya.
U Conrad da ong u wa da emkaam wow em ki aiñ tih mooyong ki wow yada ya ka rymaw wa ya kiwa kreh mooyong.
Advertisement
---
"I khang yei tih mooyong da ktah joor i ya kiwa khih mooyong kamjooh ka sorkar kawa yoh dan na uni u mar," da ong u Conrad ya u Rajnath.
U Secretary, ka chnat Mining, ka sorkar jylla, u C. Manjunath da batai u lyngba ka Presentation ya u Rajnath hajrong i kaam tih mooyong nadooh wa sdang, i hok ki tre jylla, i eh i khoo wei kammon i khang tih mooyong ktah i ya ki bru man ka sngi wei i emkaam wow yoh ya ka Presidential Notification hapoh ka Paragraph 12A (b) ka 6th Schedule ka riti synchaar ka ri wow pynlait ya ka aiñ Mine and Minerals (Development & Regulation) Act 1957 hapoh jylla.
U Conrad Sangma da kular u hakhmat u montri ka sorkar pyrdi wa ka sorkar jylla daw bood ko thij ya ki aiñ yada rymaw, wa kiwi ki kyndon wa booh ka sorkar pyrdi (Safety norms framed by Government of India) wa yatoh wow chah biang u tih ya uni u mar pohkhyndaw hapoh jylla.
Da pynche leh wa ha ka Technical Committee ka sorkar jylla wow booh noh da ka Mining Plan kawa daw embynta leh ki sahep ka sorkar pyrdi. Da kdaw leh wa u Director General of Mine Safety ye u wow wan sylli ya ki thaw tih mooyong hapoh jylla heiwon iwon i por.
Hadien ini waroh u Rajnath da kular u wow pait ya ini i kaam tih mooyong.
Advertisement
Advertisement