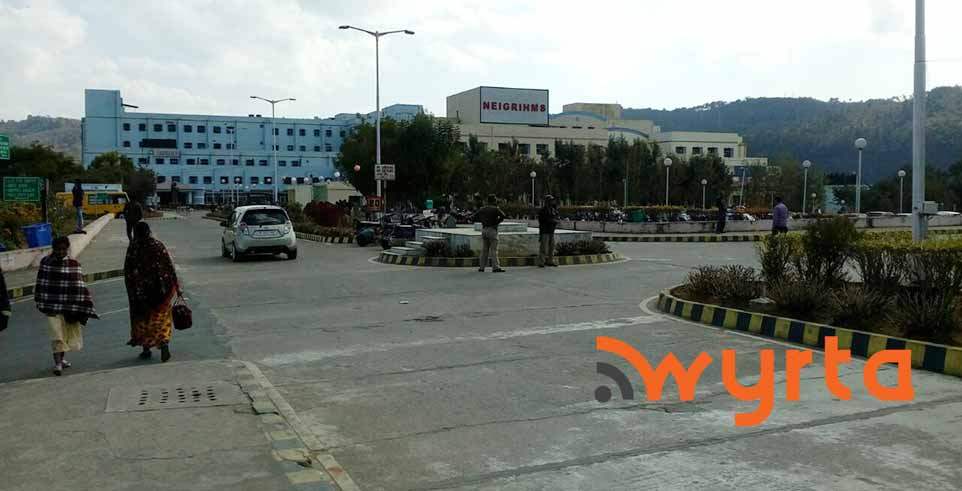 Kyntait ka NEIGRIHMS wa em kam katæ ka Pharmacy wa e dawai mynkna
by Wyrta Staff
Shillong: Ka thaw sumaar NEIGHRIHMS hadien wa mih khubor wa ong wa ka pharmacy yong ka wa e dawai mynkna cha ki paidbah toh kawa ym jooh em dawai, da pynche deiwa ong wa ka NEIGHRIHMS ym em e dawai mynkna ko.
Da pyntip leh wa em kawi ka Pharmacy hapoh ka Affordable Medicines and Reliable Implants for Treatment (AMRIT) kawa pait da ka Ministry of Health & Family Welfare, Government of India dei yakrehlang waka HLL Lifecare Ltd (HLL) kiwa em leh ha kiwa boon ki thawsumaar hapoh ka ri.
Ki AMRIT pharmacy dai dawai ki hei dor wa duna na kiwi ki Pharmacy wei katwa kiwi ki Pharmacy wa em ha NEIGHRIHMS da em artylli kiwa da e bor ka NEIGHRIHMS kawi kawa em ha ki OPD kawi ha Public Utility Block.
Kini ki Pharmacy leh ym toh kiwa dai syad ya ki dawai wei haap krehkaam ki katkam ki kyndon wa da booh ha ki yow pynyoh dawai hei dor wa biang cha ki paidbah.