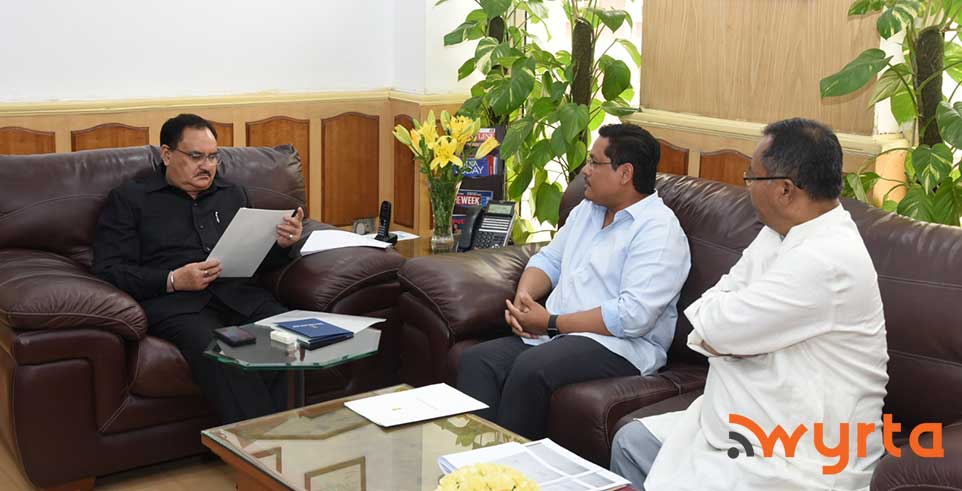 Kyntu u Conrad ya ka sorkar pyrdi wow pynkhlan wei wow pynlaitlooid ya ka NEIGRIHMS
Shillong: U Montri Rangbah ka jylla, u Conrad K. Sangma ynne da yachem u ya u montri ka sorkar pyrdi, uwa pait ya ka tnat Health and Family Welfare, u J.P. Nadda ha kamra krehkaam yong oo ha New Delhi heiwa da e u Conrad ya ka dorkhat wow ebor ya North East Indira Gandhi Regional Institute of Health and Medical Science (NEIGRIHMS), Shillong wow man laitlooid ko (autonomy).
U Conrad da ong u wa u Nadda da kular u wow chimkhia yeini neibhah emkaam bha wa ka NEIGRIHMS toh u man laitlooid ko, ka wow wailaad wow pynmiat wei wow kyntu kynrong ya kaam i chait i khiah hapoh ka thaiñ mihsngi.
Advertisement
---
U Conrad Sangma da yaklam u leh yei wym tipmit (de-recognition) ya ka MBBS course ha NEIGRIHMS wei ka poisa wa dang sah wow su neiliang kani ka tnat ka sorkar pyrdi.
"U Nadda ji da kular u wow pait yeini smat smat wei da kular u leh wow pynsmat u tipmit (recognition) noh ya ka MBBS wei wow su ya ka poisa wa sah bran bran," da ong u Conrad.
Chooh chooh da ong u wa ka sorkar pyrdi da kular ko wow e yarap wei wow krehlang pura khnang wow kyntu kynrong ya i chait i khiah hapoh ka jylla wa ka thaiñ mihsngi.
U montri ka tnat i chait i khiah ka jylla Manipur, u Jayanta Kumar leh da synraan u ya u Conrad ha kani ka yalang.
NEIGRIHMS, Shillong da sdang ya ka deiwa booh ya ka Postgraduate Medical Facility wow yarap u kyntu ya i chait i khiah hapoh ka jylla wa ka thaiñ hi waroh kawi. Wei da booh thong leh wow ryngkat kardan ko wa ka AIIMS, New Delhi wa PGIMER, Chandigarh.
Dang ini wadep ka sorkar pyrdi da pynbna ko wow chna ya ki thaw wa sariem wa ka AIIMS ha kylleiñ ka ri kawa kynthup ya kawi ha jylla Assam.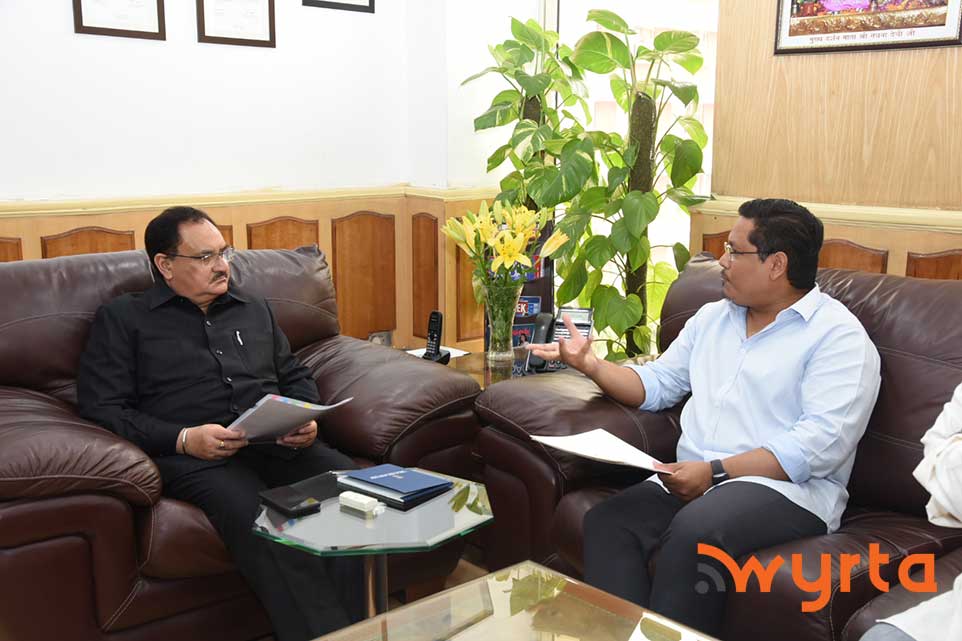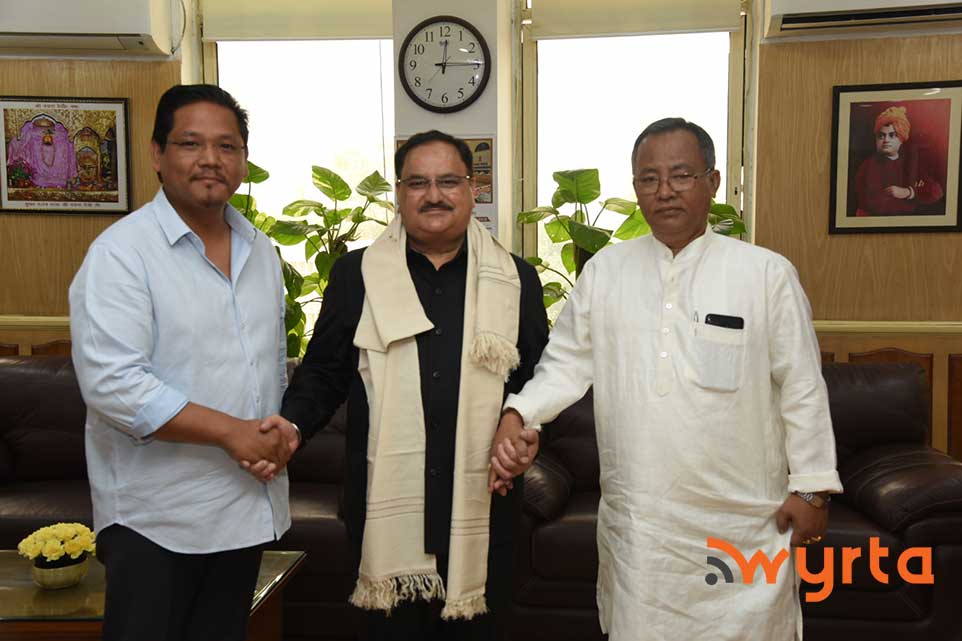 Advertisement