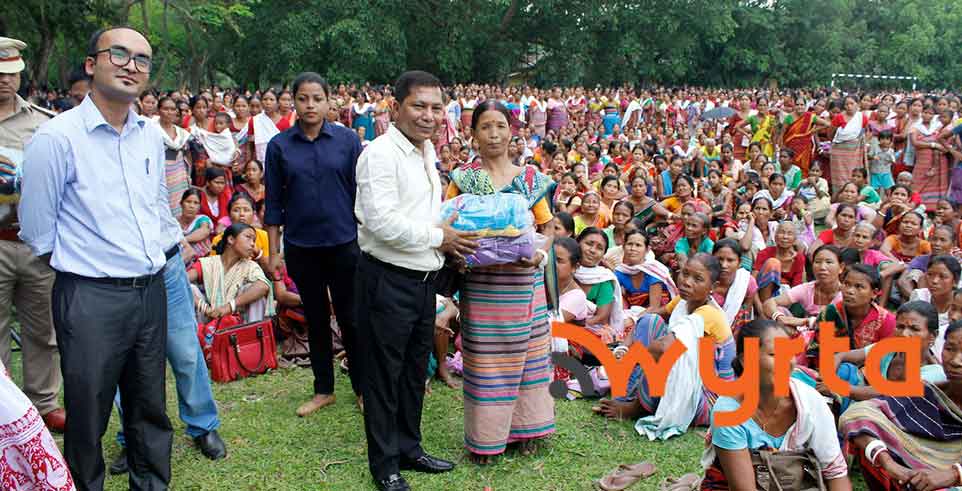 Na ki 30,000 kiwa thaiñ that 26,000 toh kiwa na ri-loom Garo: Mukul
by Wyrta Staff
Ampati: U Montri Rangbah ka jylla u Dr. Mukul Sangma ynne ka sngi da saam kse thaiñ u cha kiwa thaiñ that hapoh ka Betasing C&RD Block ha South West Garo Hills heiwa da wan da ki hajar ngut kiwa thaiñ.
Kani ka scheme saam kor soor wa ki kse soor toh kawa haap hapoh ka Income Generation Programme for Weavers 2015-2016 man ko kam chibynta wow pynim ya ki rukom thaiñ ki warim wajah khamtam kiwa da myllien da ki kynthai.
Ya kini ki kse thaiñ da saam cha ki jaitbru Koch, Hajong wa Garo, heiwa u Montri Rangbah da ong u wa kani ka scheme toh ka wow pynchlur ya kiwa thaiñ that yow im ja ki na ini i kaam wei da ong u wa lyngba kani ka scheme 30,000 ngut kiwa thaiñ that da yoh yarap ki heiwa 26,000 toh kiwa na ri-loom Garo.
Da phah u leh ya ki sahep sorkar wa pait ya ini i kaam wow e laad chwa ya kiwa thaiñ wow jied ki ya kam uwon u jait kse wa emkaam ki manda saam biang cha ki sa chisien.
Ya kani ka jooh ka scheme saam kse da pynman leh ynne ka sngi ha Bollonggre hapoh ka Zikzak Block, heiwa ka MLA Dikkanchi D. Shira won da saam kse ko cha kiwa thaiñ that.