Pynbna ka NEIGRIHMS ya 301 tylli ki kaam Nurse wa lait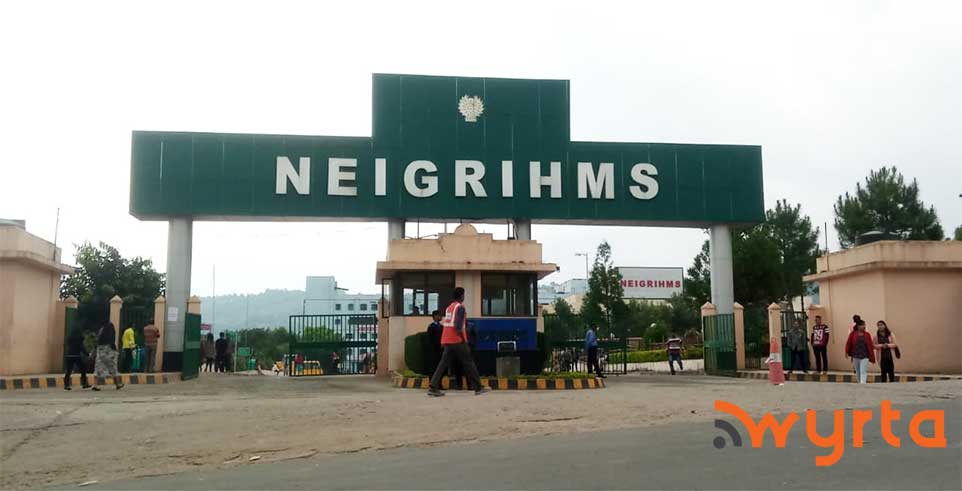 Jowai: U Director ka NEIGRIHMS da e khublei u ya ka Ministry of Health and Family Welfare, Govt. of India wa da chna ko 301 tylli ki kaam Nurse wa thymme hapoh NEIGRIHMS.
Da ong u wa kani toh ka Phase –I wei ha ki snem wow wan daw mih chooh boon ki kaam wei ini daw wailaad ko ya kiwa boon ki Nurse kiwa da em ka puræ puthi yow yoh kreh ki hapoh kani ka thaw sumaar.
Advertisement
---
Kiwa pynlai ya ka NEIGRIHMS da pyntip ki wa da bood dien ki ya ini i kaam la chi snem wa u Minister of Health and Family Welfare uwa da em leh i kwah wow pynku ya kani ka thaw sumaar.
U Director ka NEIGRIHMS da klam u leh yei duna ki Doctor haka Anesthesiology, da ong u wa ya ki kaam Doctor ha kiwa boon ki kyrdan da chna palat 10 snem nachwa wei ha kini ki por da ku leh kiwa bon kiwa wan chah sumaar tangwa i boon Doctor neh i katjooh bait.
Da pyntip u leh wa ya ini da yaklam waka Standing Finance Committee ha u snem 2017, heiwa da dawa wow chna kreh sa 15 ngut ki Doctor wa 30 ngut ki Senior Resident Posts ha ka Department of Anesthesiology.
Chooh chooh pyntip u leh wa kiwa kreh ka NEIGRIHMS yoh ki ya ka chuti wa chi bnai kiwa ye ki u jied ha u bnai Kmaichonglad (Dec) namo da u Duiatra (Jan) yow pyntikna wa chiteiñ kiwa kreh u em hi ki. Da pynksan ya ini deiwa ong ha u Kmaichonglad (Dec) 2018 kiwa chah sumaar ha ka OPD em ki 23198 ngut hawa nujor ha u Naiynñiaw (July) 2018 heiwa da em 45396 ngut kiwa wan chah sumaar iwa pynyoo wa duna kiwa wan chah sumaar ha ki por tlang.
Advertisement
Advertisement