Advertisement
---
Jowai: Ka Rotary Club Jowai chiynta i lehwarom ya ka 23rd Chater Night, da pynkup burom ko ya ki arngut ki bru samen wa da kreh chitom hei kaam yong ki wei kiwa da man leh ka nongmuna ya kiwi haka yalang wa da pynman ynnin ka 31 Duyatra ha Conference Hall Infinity Restaurant kawa da tip kam ka "The 23rd Charter Night, Induction Ceremony and Vocational Awards".
Uwa da chah pynkup burom wa nyngkong ha kani ka sngi toh u Ferdinand Suchiang uwa yalehke sports Jeet Kune Do wa da wanrah naam ya ka Ri ka Jylla waka District hi waroh kawi lyngba i yoh rah takma ksiar yong oo ha ki 5 tylli ki lympung yakob yakura ha u snem 2017 ha kylleiñ ki thaw wa kynthup cha baar ri, kitæ toh ka 4th North East India Jeet Kune Do Championship ha Guwahati, ka National Jeet Kune Do Championship ha Kolkata, ka International Jeet kune Do Championship ha Hongkong, ka Asia Gold Cup Jeet Kune Do Championship ha Thailand waka National Martial Arts Game and Festival ha Guwahati.
Advertisement
---
Uwa chah pynkup burom wa bood won toh u Standly Lamare uwa yah kari ka All India Radio Jowai, hajrong i man sbun yong oo wei uwa kreh chitom ya ki kaam wada ekti ha oo, wei oo da sdang u wow kreh ha Radio nadooh u snem 1997 hadooh kini ki sngi.
Ya kini ki arngut kiwa yoh khusnam da pynkup burom da u kongsan Rtn. B. Nangbah (MPHF) uwa man leh u dkhot ka Shillong Orchid City.
Ha kani ka jooh ka sngi da pdiang burom leh ya le ngut ki dkhot wa thymme ka Rotary Club Jowai wa kynthup ya u Dr. I. Kjam, u Montri Passah wa u Lakhon Laloo.
U B. Nangbah hawa e u yei klam da yaroh u ya u Ferdinad wa u Standly wei da kyntu u leh ya ki wow leh bha ki ha ki kaam yong ki chakhmat yow wanrah naam chooh chooh ki ya ka chnong ka thaw.
Hei yatoh wa ki dkhot wa dang psiah thymme da khana u wa i embynta hapoh kani ka Club man i kyrkhu neibhah man ka seiñ kawa heh tam haka pyrthai wei ki dkhot yong ka em ki da ki Million ngut haka pyrthai ki wow kreh neibynta ka imlang sahlang, natlor wa ka Rotary em ko ka luti wow wanrah i kylla.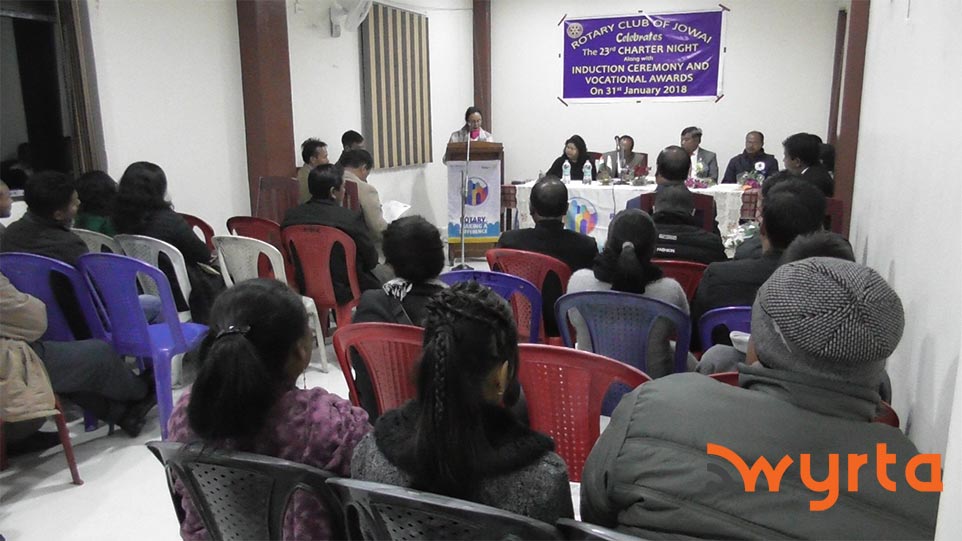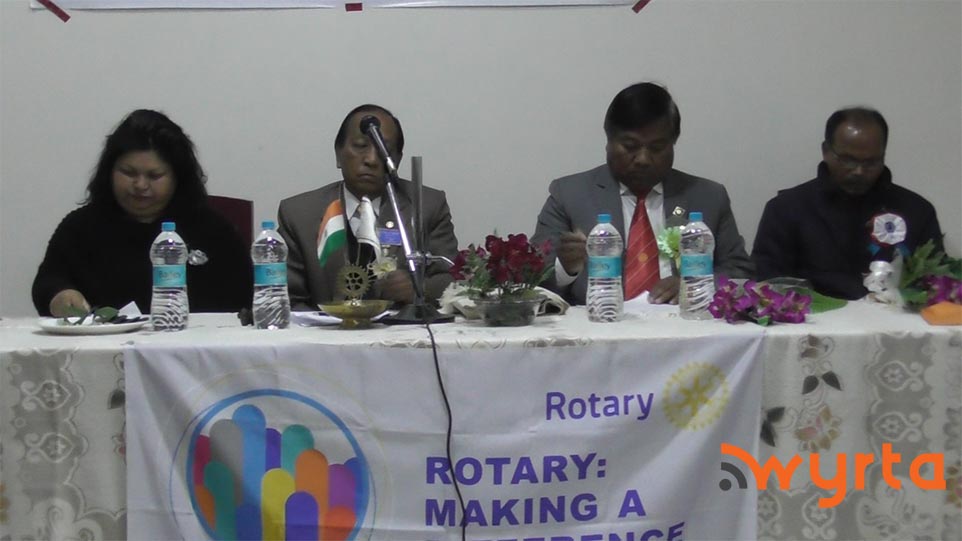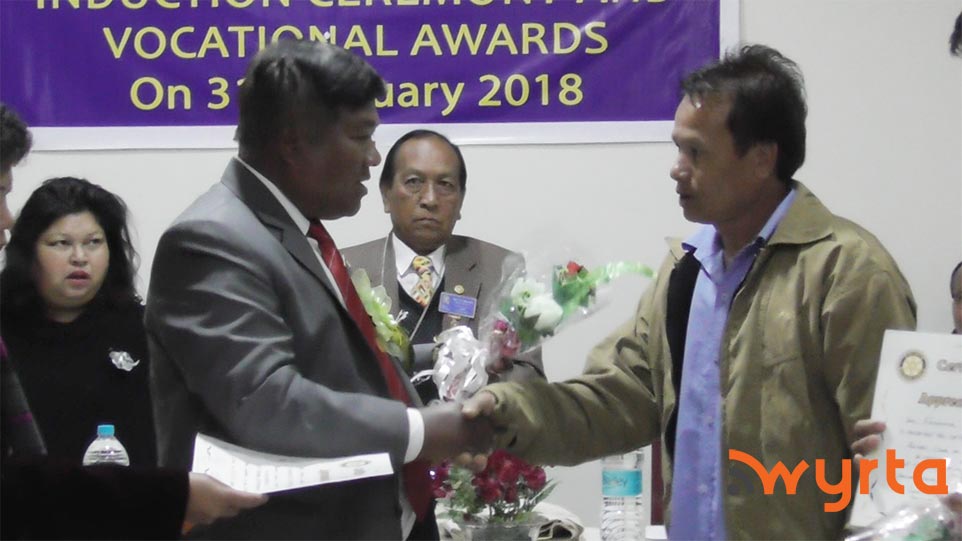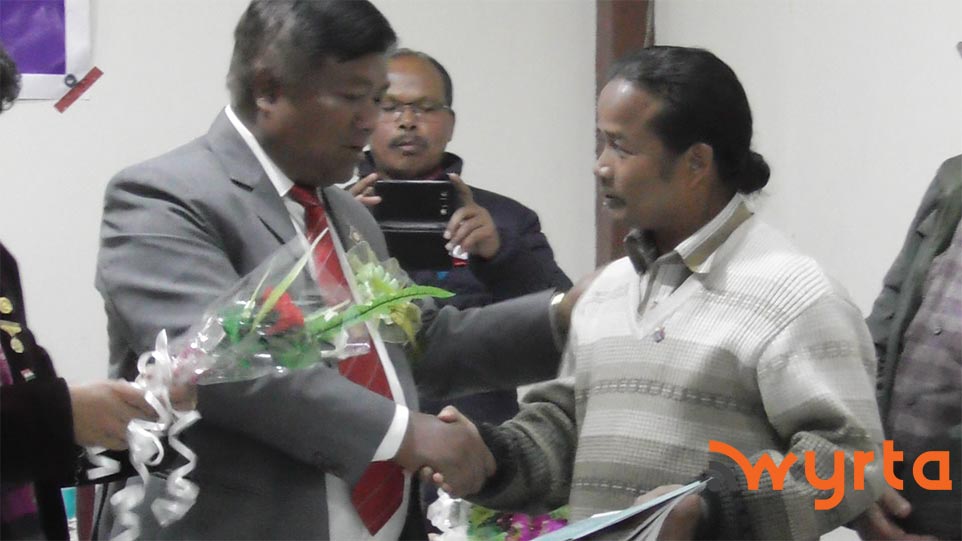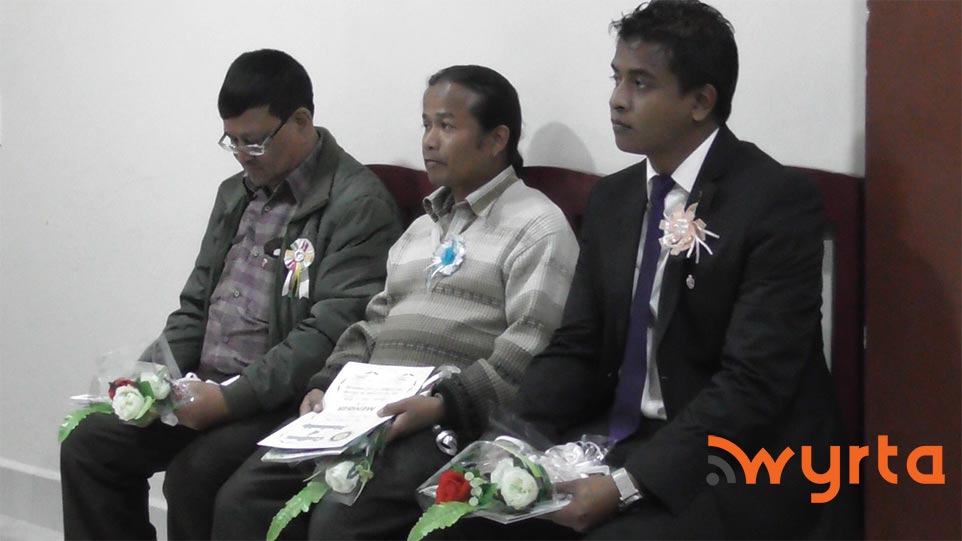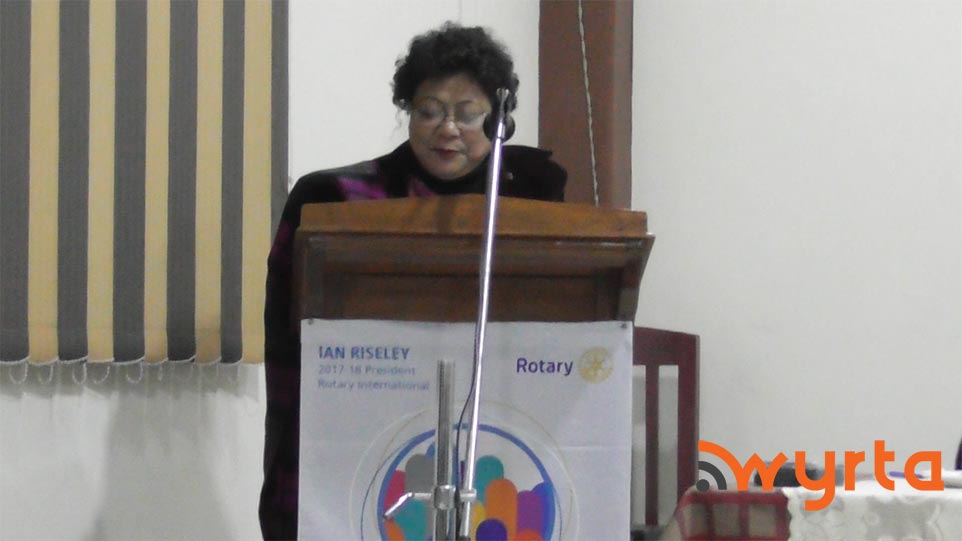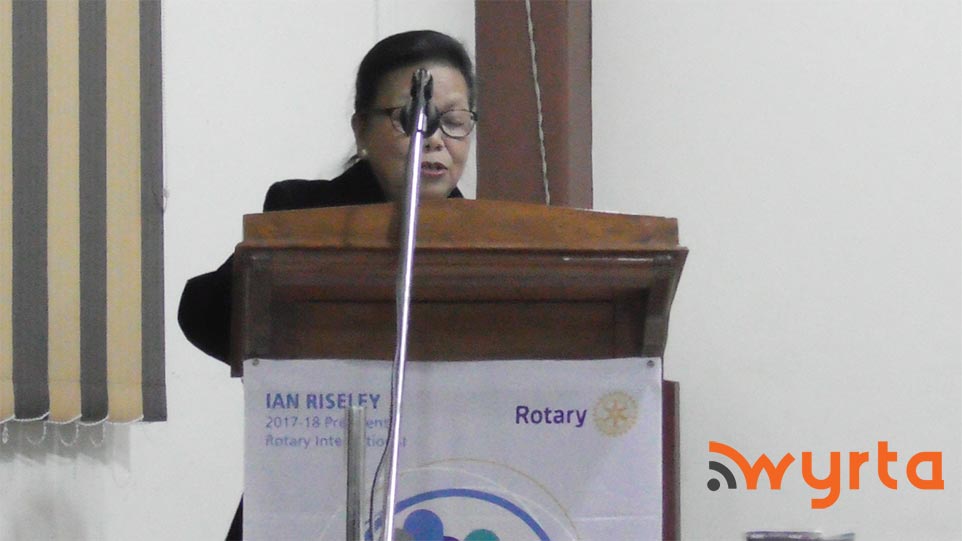 Advertisement