Pynwandur wa khih u khmi uwa 8.5 ha Civil Hospital Shillong, wow pynkhreh ya ki thaw sumaar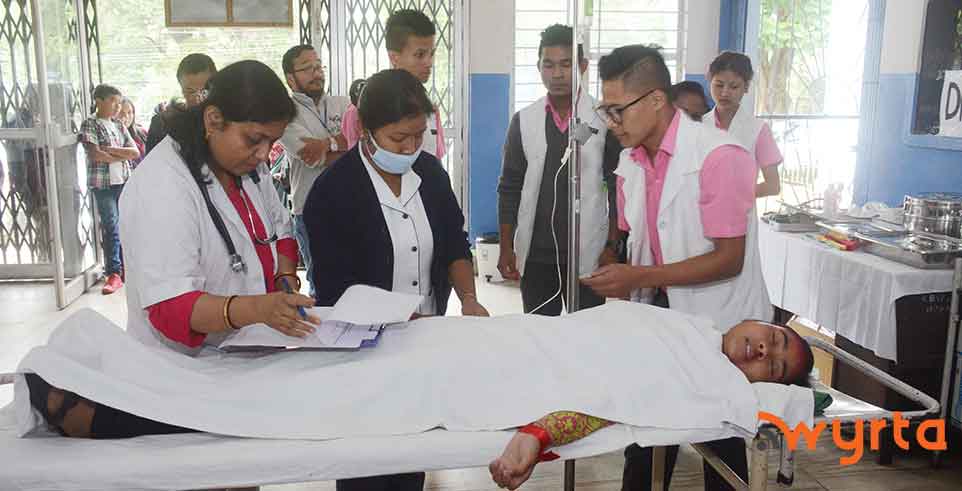 Shillong: Chibynta yong ka International Day for Disaster Reduction da pynman ya ka Simulation Planning and Exercise (Mock Drill) namo i esikai ha Civil Hospital, Shillong.
Ya kani ka esikai da pynman da ka District Disaster Management Authority, (DDMA), East Khasi Hills, Shillong wei da pynman ha ka Civil Hospital Shillong hapoh i yarap ka USAID-MHA-UNDP hajrong ka phang "Developing Resilient Cities through Risk Reduction in the context of Disasters and Climate Change".
I thong yong kani ka esikai toh wow pynman ya kiwa kreh kani ka thaw sumaar kiwa da pynkhreh hawa jia iwon iwon i bor tympra ka rymaw ha kani ka thaw.
Ya ini da leh deiwa pynwandur wa khih u khmi wa 8.5 ha u Richter Scale heiwa ka Civil Hospital, Shillong da pynkreh ko ya ka Hospital Disaster Management Plan (HDMP).
Hadien ini da em i pynche heiwa da booh ya ki observer na NEIGRIHMS, Bethany Hospital wa ka Directorate of Health Services.
Ha kani ka sngi da emlang ki sahep na ka District Disaster Management Authority, East Khasi Hills, Shillong, United Nations Development Programme, Shillong wa kiwi ki thaw sumaar ka sor Shillong kam ka Children's Hospital, Woodland Hospital, Nazareth Hospital, Reid Chest Hospital, Roberts Hospital wa Ganesh Das M&C Hospital.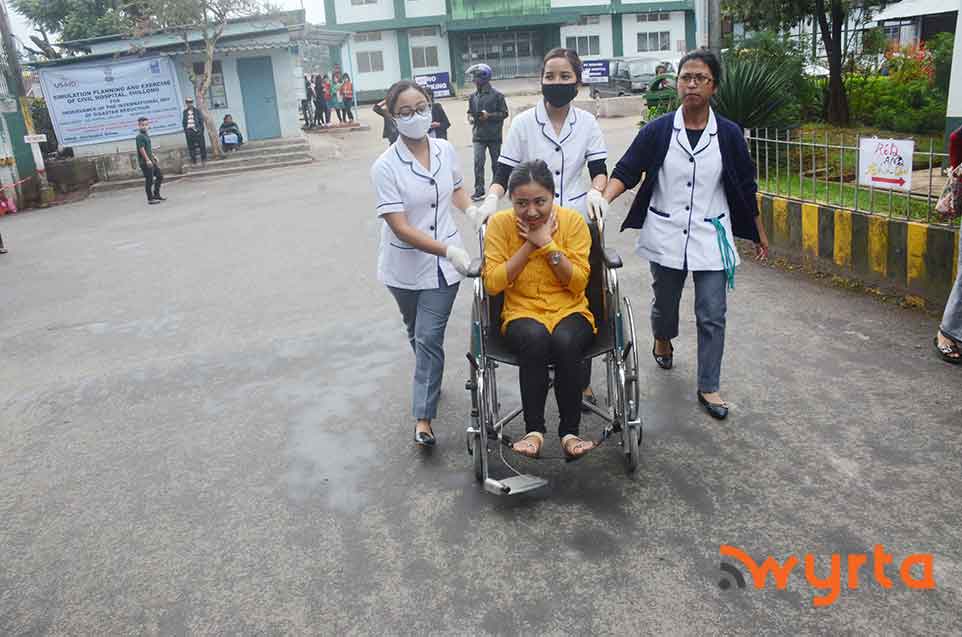 Advertisement