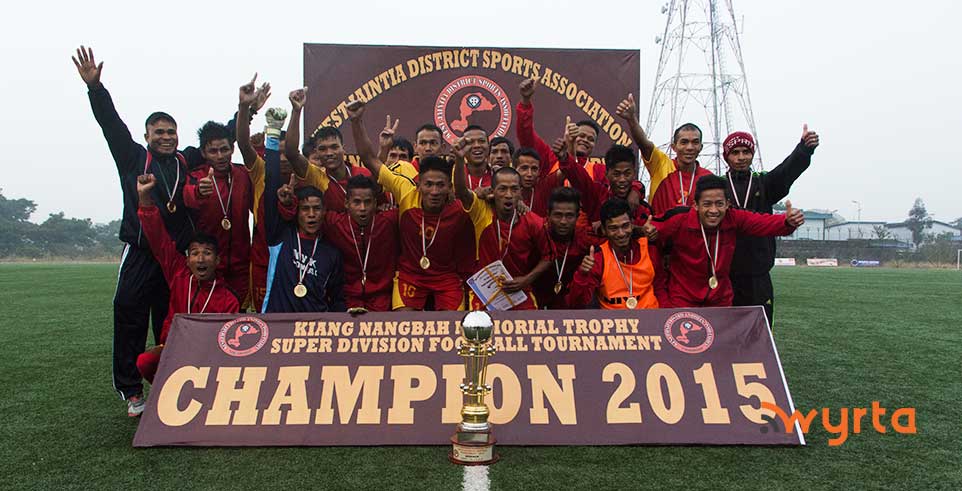 Rah ka Sohmynting ya ka Kiang Nangbah Memorial Trophy
by Wyrta Staff
Jowai : Ka Sohmynting SC ynne ka sngi da yoh ko u rah yei naam wa jop ya ka Kiang Nangbah Memorial Trophy ha ka kyrdan Super Division kawa da pynkut ha madan Kiang Nangbah Stadium.
Ha ka yalehke wa khaddooh yong kani ka Super Division ka Sohmynting SC da yachem pyrchah ko ya ka Sabah Muswang SC heiwa da wan sakhi chongchit da ki spah ngut ki paidbah wa kyrchan ya jar jar ki team.
Ka kylla step kani ka yakehke man ko kawa yoosuk bha heiwa waroh ar ki team da ryngkat bor bha ki hei rukom yoh bol kamjooh leh ya ki lad wow thap kool. Ha ki minit wa sdang ki player yong waroh ar da pynhær pynchaad ki ya ka bol cha wah cha neiñ yow yoh laad u pyntam kool kawi ya kawi. Ka laad da wan ko ha ka minit heiwa ka Sohmynting da yoh free kick ko kawa da chim da u Lastborn Suting kawa lai beit sak ha ka jar khlem em wa yoh uwon uwon u tba ka. Ka kylla step da poi ko chadooh wa kut khlem em de wa ye u pynkhih ya ka jar.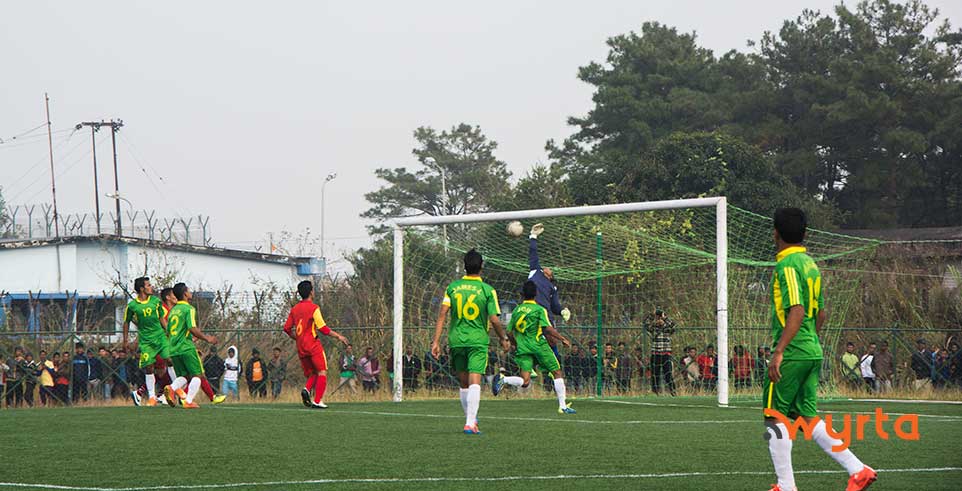 Ha ka kylla miet ka Sabah Muswang da sdang ko u pynyoo yei bor i buit yong ka hadooh wa neh ka bol chiteiñ madan donhi tangwa warooh ki lad wa yoh ko u thap kool da em u wa yang kool ka Sohmynting wa khang lad ya ka. Katwa ka Sohmynting ya ka lad wa yoh ko ym em pynsepai ko weiwa ha ka minit ka 72 da yoh ko u thap sa kawi ka kool na ka kjat u Meker Suting.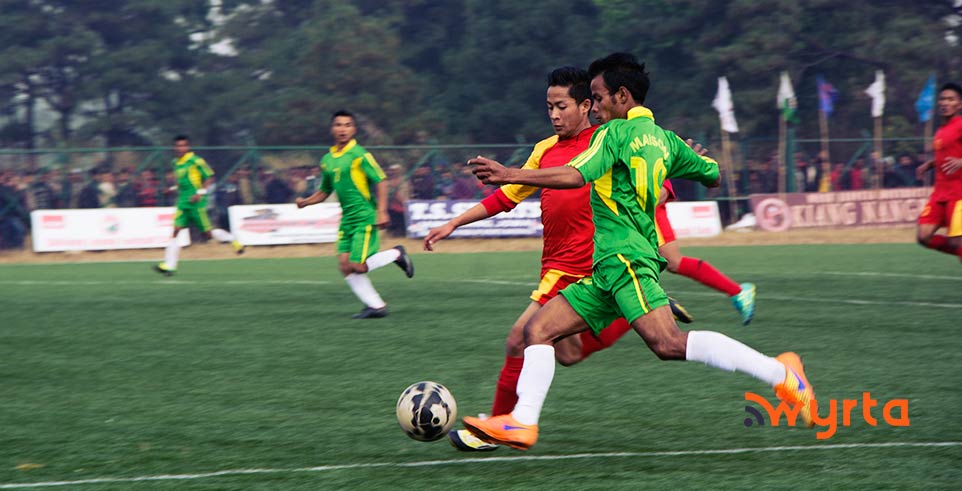 Ha ka minit wa khatdooh ka yalehke ka Sabah Muswang da yoh ko u chut penalty tangwa sa chisien u wa yang kool ka Sohmynting da khanglad biang u ya ka Sabah Muswang u pynkhih ya ka jar. Kamtæ ka yalehke da kut ko deiwa jop ka Sohmynting SC da ar kool la nod.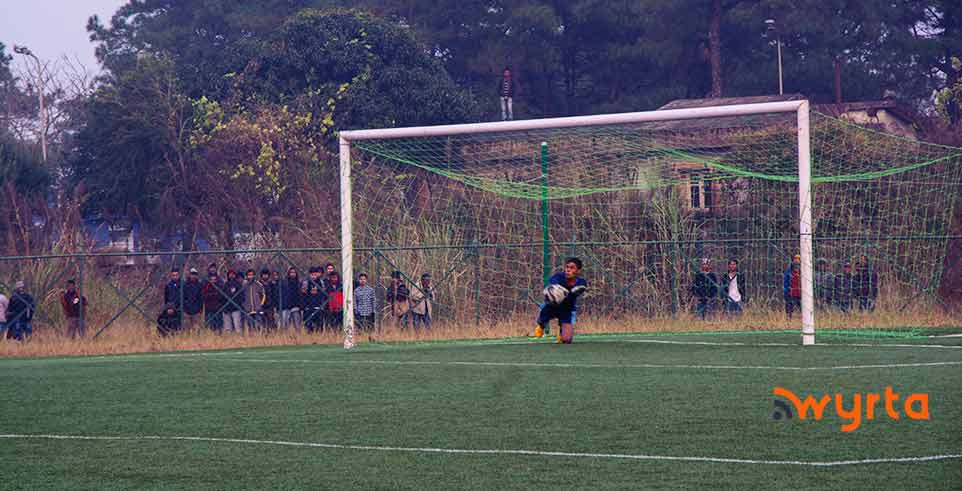 Chwa u saam ya ki trophy cha ki wa jop da saam leh ya ka khusnam 'Best Goalkeeper' cha u Salanuma Challam yong ka Dulong SC, 'Top Scorer' da yoh u Sanki Langstang yong ka Moosyeim Shangpung, 'Player of the Tournament' da rah da u Masan War yong ka Sabah Muswang SC katwa ya u 'Man of the Match' yong ka final ynne ka sngi da e cha u Lastborn Suting yong ka Sohmynting SC.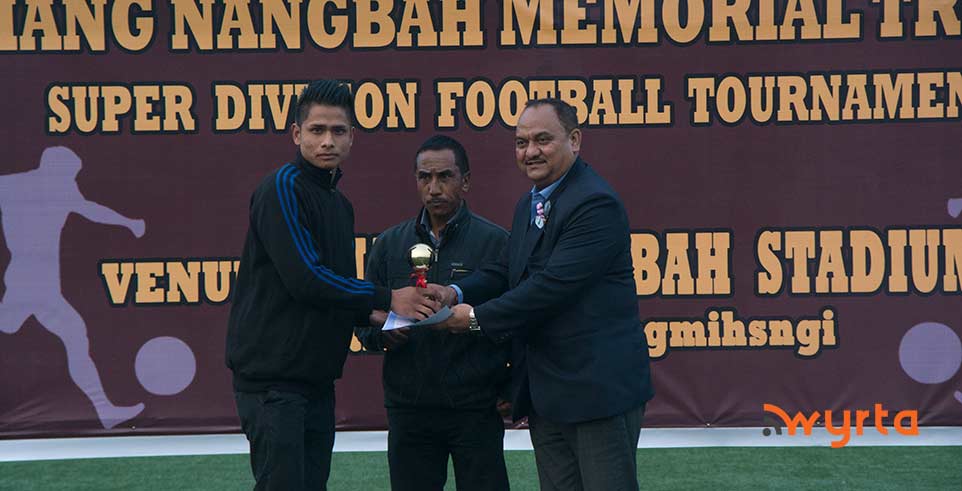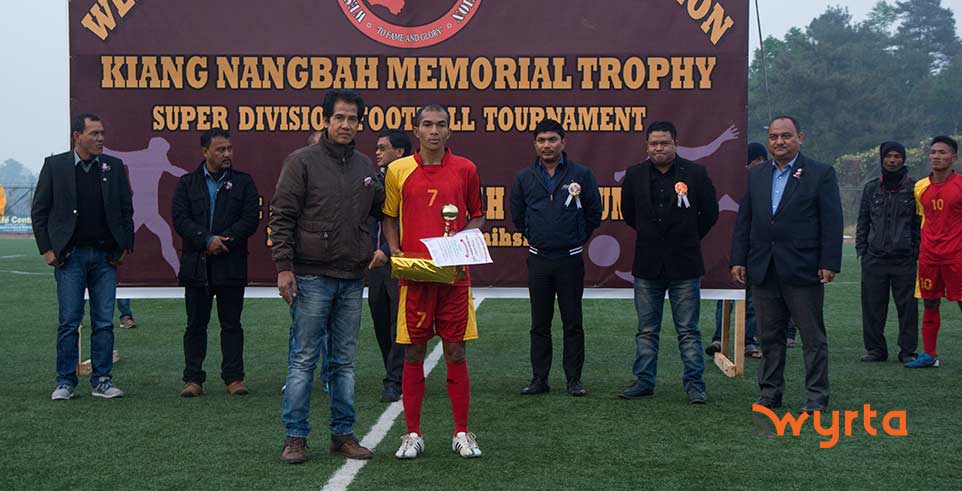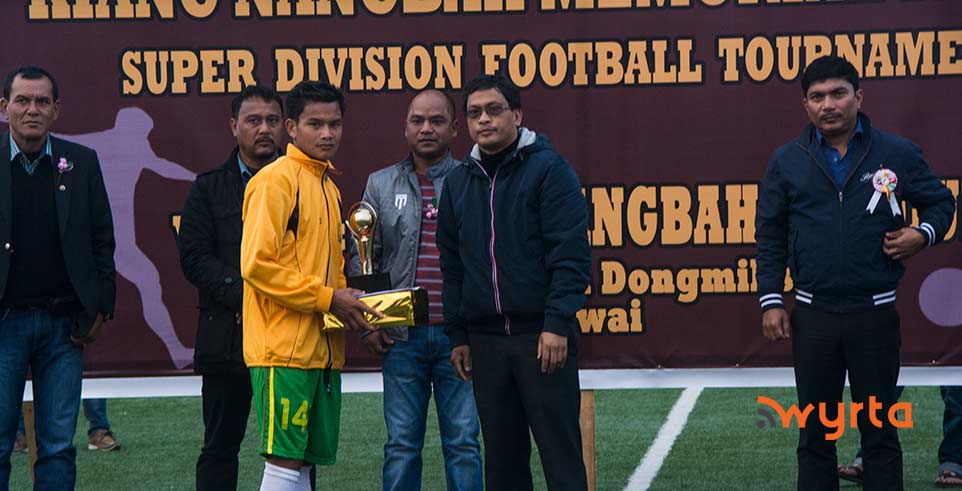 Ya ki trophy cha ki wa rem da saam da u ma Stephanson  Mukhim, MLA katwa cha ki wa jop da saam da u Zenith Sangma, MLA In charge Sports & Youth Affairs.