Jowai: Ka dhab yong ka Syndai Ever Young FC da yoh rah ko yei naam jop pyrchah ya ka Syndai Lyngkot ha ka Syndai Kmaichnong Football Knockout Tournament 2016.
Ha kani ka yakhun wa chongchit bha da e mynsien ki paidbah wa wan paitke ya ki ar tylli ki dhab wa yachem ha kani ka phainal.
Ki rangyalehke ka Syndai Lyngkot da kreh chitom ki weida yoh ki boon ka kabu katteæ leh ym ye ki u su kylliang hadooh wa yoh ki yei naam rem.
Hei yakhun kawa khaddooh ka Syndai Ever Young FC da pynrem ko ya ka Syndai Lyngkot da 5-3 kol wei rah ki leh yei naam jop.
Hadien ka yalehke da sam ya ki khusnam wa kiwi kiwi kiwa jop da u kongsan u ma Het Pohthmi MDC, War West. Ha kani ka sngi u Riping Syndai yong ka Syndai Ever Young da yoh u yei naam  "Man of the Match" wei da yoh u leh yei naam ka "Tournament u Best Scorer".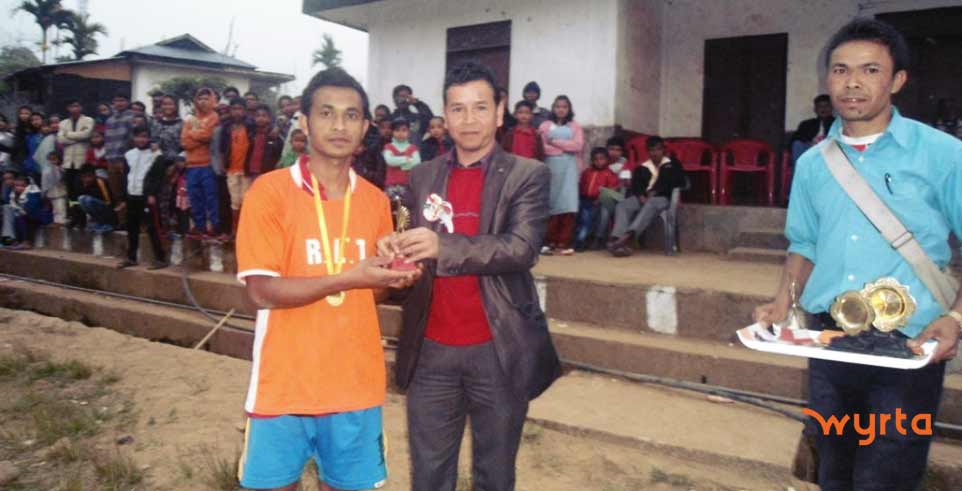 Advertisement