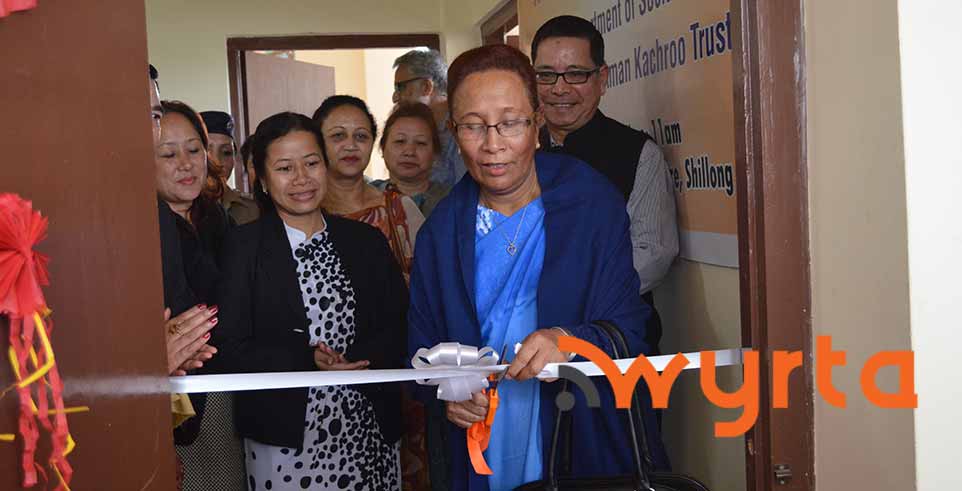 U 181 kam ka Women Helpline wow yada ya ki kynthai
by Wyrta Staff
Shillong: Kam chibynta wow yarap ya ki kynthai wa chah thombor ha kiwa boon ki jait nadooh kiwa chah slaitbor, ki chah dat ha ki kurim wa kiwi kiwi de, ynne ka sngi da sdang ya ka Women Hotline 181 iwa mut ki kynthai ye ki u phone ha u number 181 yow yoh yarap ki.
Ya kani ka Hotline da wai da ka Directorate of Social Welfare,Meghalaya hei krehlaang wa ka Aman Kachroo Trust.
Ka T. Phanbuh, Chairperson, Meghalaya State Commission for Women da wan ko kam ka kongsan hei emlang u Additional Chief Secretary, H. Marwein, Secretary and Director, Social Welfare Department, H. M. Shangpliang, Chairperson, SCPCR, ka M. Kharkongor, Dr. R. O. Budnah, Director of Health Services (MI), Dr. D. Lyngdoh, Director of Health Services (MCH&FW) wa kiwi.
Ka kongsan hei klam yong ka da ong ko wa boon i por kiwa emkti ha ki kaam pyrchah ya ki kynthai ym jooh chah pynchitom ki ha ka aiñ wei ya ki kynthai leh ym em wa yarap ya ki wa yaklam wa ki yow e bor e mynsien ya ki. Uni u Helpline daw yarap u chiboon ya kiwa emkaam ki kynthai wa chah lehbeiñ.
Da kyntu ko leh ya waroh kiwa kreh ha kani ka Women Helpline wow kreh chitom wei wow chimkhia yow wanrah biang ya i sñiaw chngaiñ wa i burom ki kynthai wa paan yarap na ki.
U Additional Chief Secretary ka sorkar Meghalaya I/c Social Welfare Department, u H. Marwein ong u wa kani ka Helpline daw yarap ko wow pynduna ya ki kaam pyrchah ya ki kynthai wei emkaam leh waroh ki tnat sorkar wa yatoh wa ini i kaam wow yakrehlang ki yow poi kani ka Helpline cha ka thong yong ka.
U Prof. Raj Kachroo, Founder Trustee, Aman Satya Kachroo Trust, da batai u chaphang ka Sakhi Centre wa ka 181 Women Helpline number.
Da ong u wa ka 'Universal Women Helpline (Sakhi-181)' toh ka scheme ka sorkar India wow yarap u yada yei burom wa i thaw yong ki kynthai hapoh ka ri waroh kawi. Ka Sakhi Center toh kawa e waroh jait i yarap ya ki kynthai. Kiwa kreh ka 181 toh ki kynthai suda wei kreh ki 24 kynta chisngi waroh chitayaw heiwa kiwa rap phone ki wow ap wow sniaw yeiwa emkaam ki kynthai, katni em ki ha Ganesh Das Government Maternal and Child Health Hospital, Shillong wei kini hi kiwa kreh daw mihkhmat ki neibynta kiwa chah lehbeiñ ha khmat ki pulit, ha khmat ka Women's Commission wa kiwi kiwi.
Lyngba uni u Women Helpline daw yoh yarap neiliang wow yaleh mutkotduma, pynyoh ya i sumaar, ki dawai dachin, i yarap na ki pulit wa kiwi ki de wa emkaam ki kynthai wa maad ya kiwa boon jait ki kaam wa pyrchah yei man kynthai ki.