Wan wai u Lat ka jylla ya ka Meghalaya Milk Mission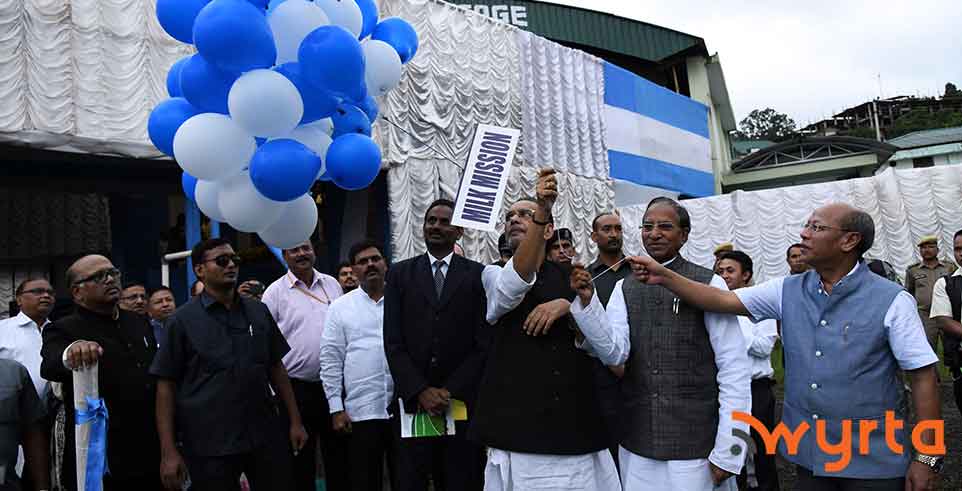 Shillong: U lat ka jylla u Meghalaya, u Ganga Prasad ynne ka sngi da wai u ya ka Meghalaya Milk Mission hei emlang u montri ka tnat Agriculture and Farmers' Welfare, u Radha Mohan Singh wa u symbood montri rangbah ka jylla, u Prestone Tynsong ha ka yalang wa pynman ha Polo Grounds, Shillong.
U lat hawa e i klam da ong u wa ka Meghalaya Milk Mission lyngba ka Animal Husbandry and Veterinary Department hei yakrehlang wa ka Shillong Milk Union wa kiwa dai dud ha Meghalaya dei thmu wow pyndap yei emkaam dud ka jylla.
Da ong u leh wa emkaam wow kyntu ya kani ka kaam deiwa sdang ya ka Cooperative deiwa ong wa ka kaam dai dud ym man ko du kat wow e khih tangwa wot wow man salan heipor wym hoi ki mar rep.
U Radha Mohan Singh da ong u wa ka Meghalaya toh ka jylla kawa im hei rep i riang wei u kyntu kynrong ya ka kaam rep man ko kawa emkaam bha. Da pyntip u ka National Cooperative Development Corporation (NCDC) da pynlait ko ya ka Project wa T. 215 klur ha Meghalaya wow esikai hajrong ka kaam khayi dud namo Dairy Farm, ki thaw wa dait-thah wa booh dud namo ki Chilling Centre, wa kiwi kiwi hapoh ka Meghalaya Milk Mission 2018. Kani ka project kynthup ko ya ki 2000 ki Dairy Farm Unit, heiwa kawi ka Unit da em ka bhah wow thied ki hadooh san tylli ki masi, ki trep masi, ki thaw booh dud, ka Insurance wa kiwi kiwi hei lut wa kamwa T. 9.82 lak. Ha kani ka mission da e 79 tylli ki Bulk Milk Coolers kiwa 500 litre, 13 tylli ki kari kit dud wa 3000 litre wa kiwi kiwi.
Da ong u leh wa T. 1 klur da mang wow esikai ya ki warep hapoh kani ka mission.
Kiwi kiwa da em ha kani ka sngi toh u Chief Secretary, u Y. Tsering, u Additional Chief Secretary, I/c AH & Veterinary Department, u K N Kumar, u Commissioner & Secretary, AH & Veterinary, u P. Sampath Kumar, Managing Director, NCDC, Delhi wa kiwi kiwi.
Hachwa ini neiliang u Prestone Tynsong da wai u ya ka  Meghalaya's 1st Bull Fair heiwa da wan 40 ngut ki tre masi na ri-loom Khasi wa Jaiñtia. Kiwa jop ha kani ka Bull Fair da pynkup burom ya ki ha ka Meghalaya Milk Mission.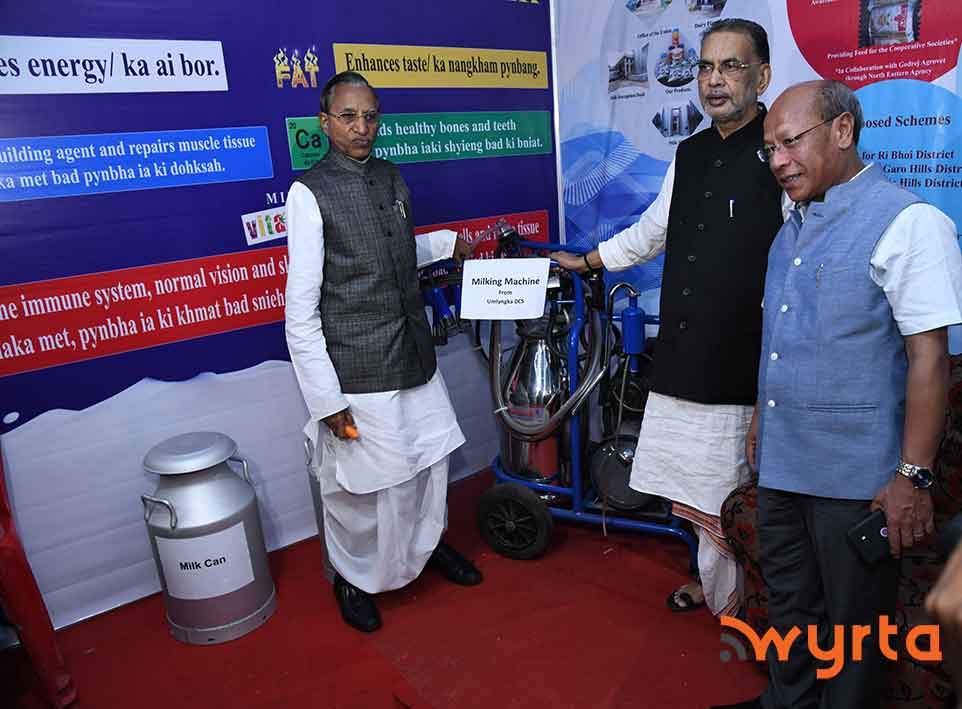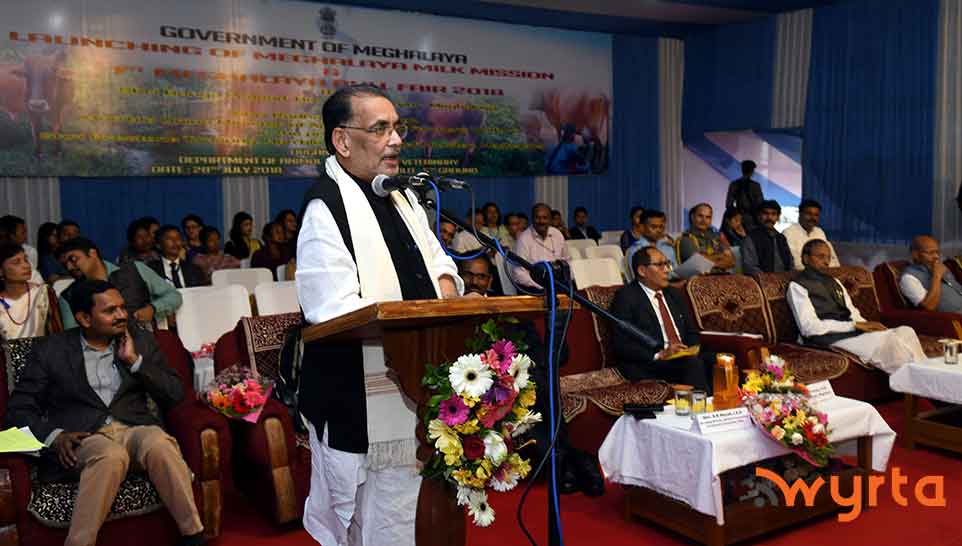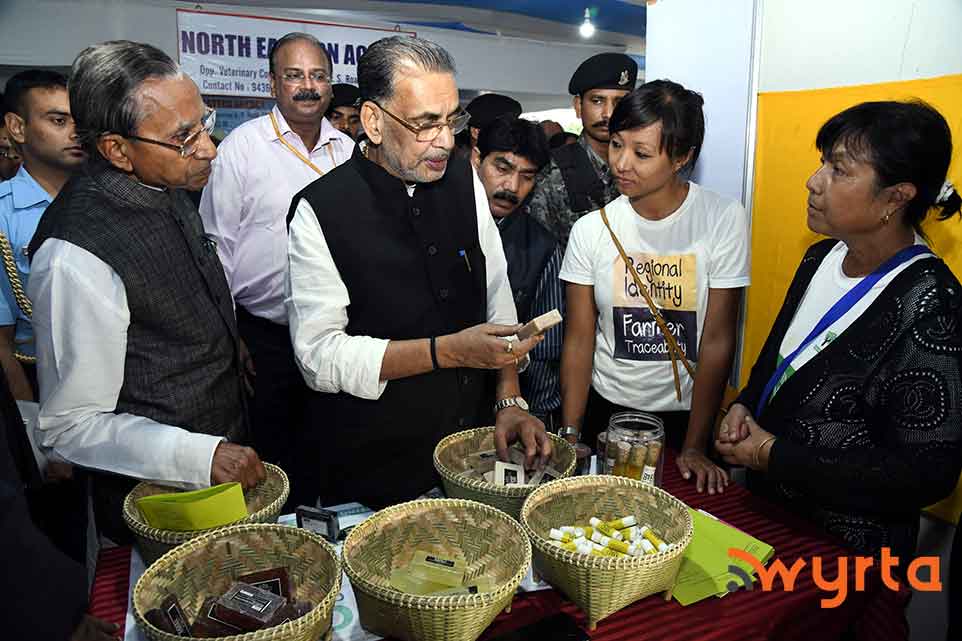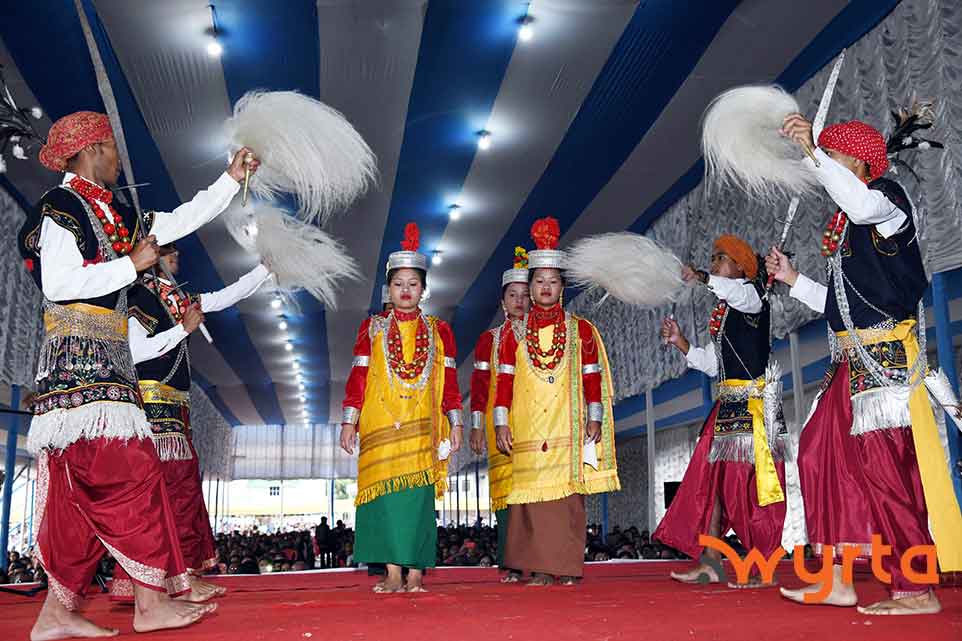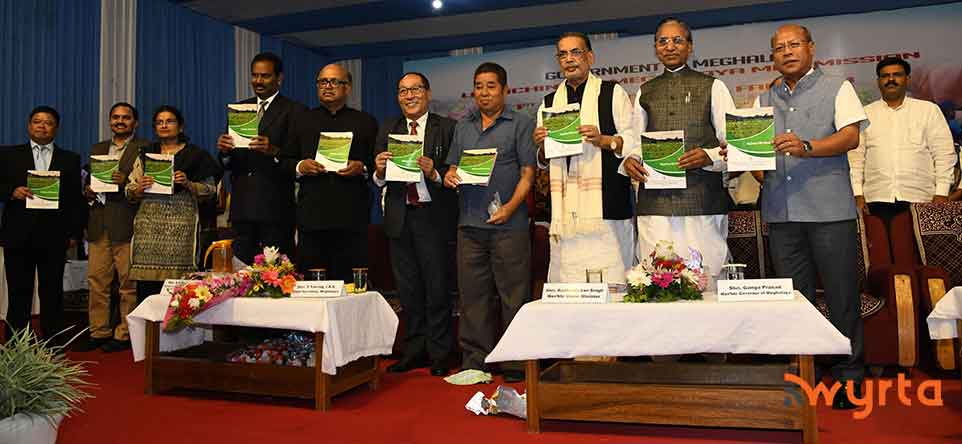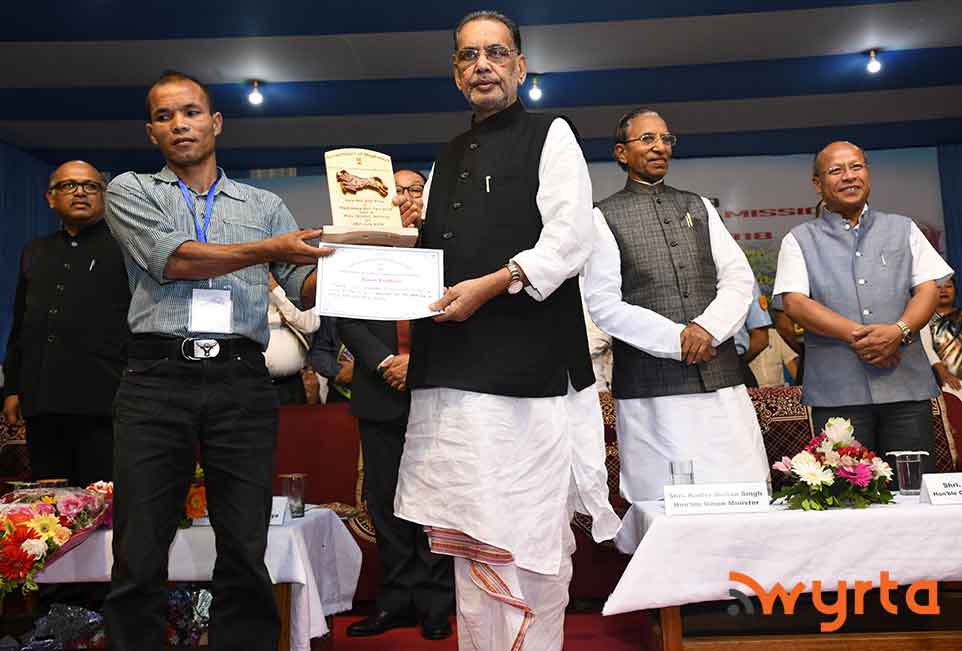 Advertisement