Yoh u James Dkhar yei naam "Entrepreneur of the month"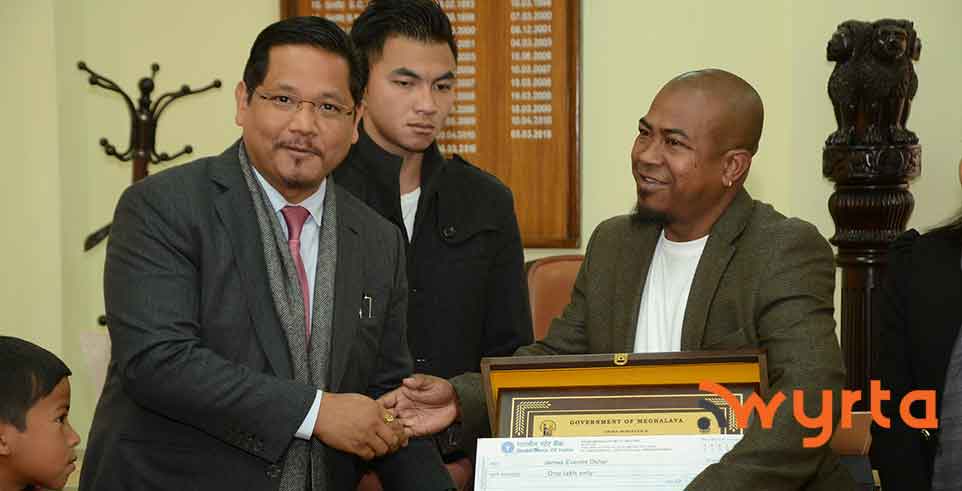 Advertisement
---
Jowai: U Montri rangbah ka jylla, u Conrad K. Sangma ynne da pynkup burom u da ka "Entrepreneur of the month" award cha u James Evantis Dkhar, uwa pynlai ya ka thaw thaaiñ that (weaving and textile production unit) ha Umroh, Mawkasiang.  
U James toh uwa le uwa yoh ya kani ka award nadooh wa sdang e ya ka da u montri rangbah wow pynchlur ya kiwa seiñ khih da ki yong ki hi heiwa da ekti ya ka cheque kawa T. 1 lak, ka memento wa kiwi kiwi. 
Advertisement
---
Heipor wa ekti ya kani ka award da emlang leh kiwa hayung yong u James wei u Conrad da yaroh u yei khih iwa da sdang u James ha ka kaam thaaiñ that.
U Conrad da ong u wa da sdang wow pynkup burom ya ki bru samen kam chibynta wow pynchlur ya ki wei wow man ki leh kam ki nongmuna ya kiwi ha ka imlang sahlang.
Da ong u wa boon ki khynroo wa stat wa tip kyruiñ ki cha ka sorkar wow yoh katwa em chiboon ki luti kiwa ye u seiñ khih hapoh ka jylla.
U James toh uwa da pyndep HSSLC uwa thrang wow sdang thymme yei kreh wei da sdang u ya kani ka kaam thaaiñ that la kamwa 10 snem kattu hadien wa lai chah hikai u ha Mendipathar, North Garo Hills.  
Ha u 2014 u James da wan u cha ka Meghalaya Institute of Entrepreneurship, Shillong, kawa da phah ya oo wow chah hikai u 10 sngi hajrong ki kor Dobby & Jacquard Machine ha Regional Silk Technology Research Station, Khanapara, 10 sngi ha Flying8 Loom Warping Mill at GIZ CCA NER Shillong, wei le bnai da chah hikai u ha ka Silk Weaving at Central Silk Board, Bangalore. 
U James da pyndep u ya ka 3rd Batch Master Class 2018-19 of the Meghalaya Institute of Entrepreneurship. 
Ha u 2018, deiwa yoh ya ka ram wa T. 20.00 lak na ka MIDC, da sdang u ya ka yong oo hi ka Training Centre hajrong ka Flying8 Loom ha Umroh, Mawkasiang kawa da e pyrtuid u Nela Handloom Training Centre cum Production Unit kawa man ka Flying8 Loom Training Centre wa nyngkong dooh hapoh India. 
Katni kani ka thaw man ko kam ka thaw e khih ya ki 17 ngut wei ya ki that wa pynmih na kani ka thaw da dai kylleiñ wot chadooh cha ka ri Germany wei da esikai ko leh ya ki 6 batch hajrong ka rukom thaaiñ Flying8 Loom. Hadien wa sikai ya ki da e ya ki kawi ka kor (loom) wei da e yarap won ya ki ha i wow pynlai yaaw ya ki that wa thaaiñ ki.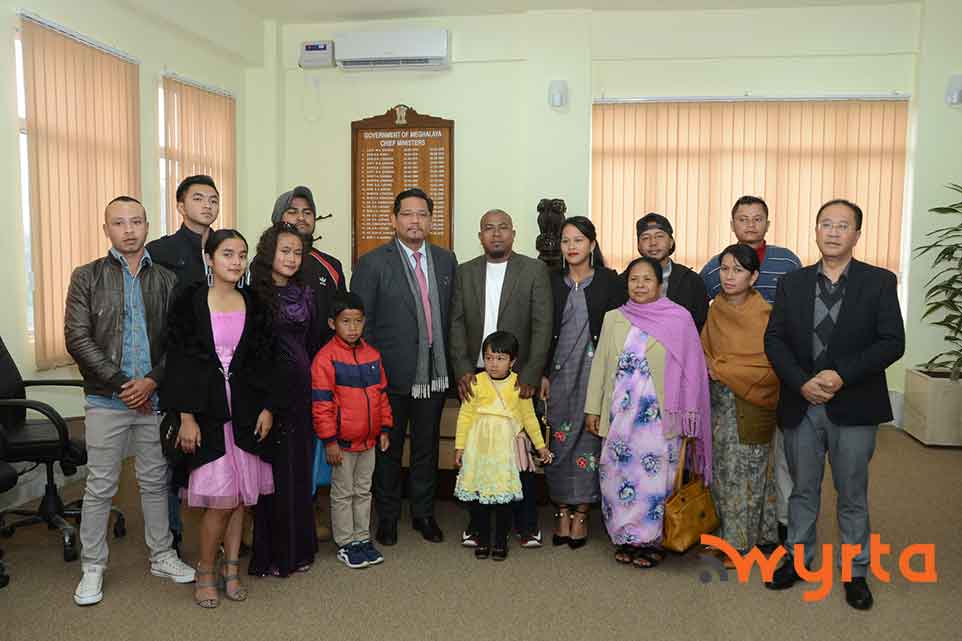 Advertisement