Beiñ joor ka World Council of Churches ya iwa jia ha Sri Lanka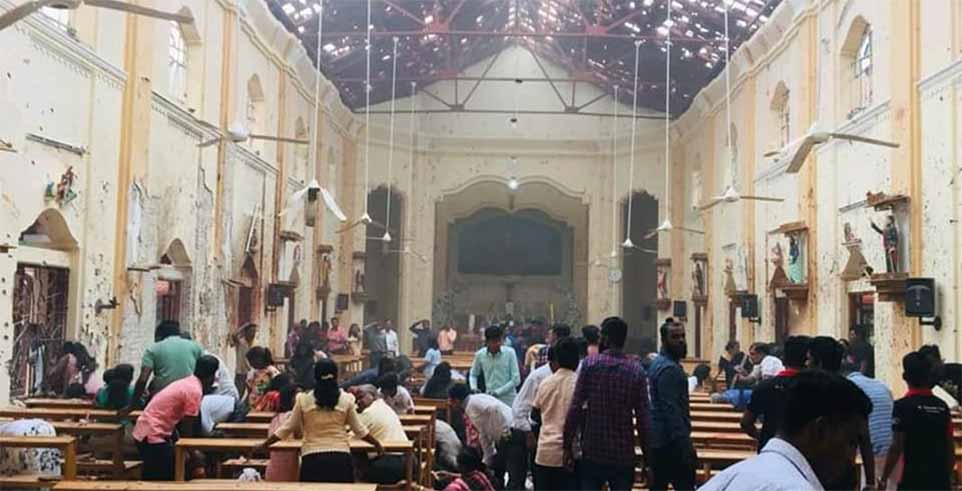 Advertisement
---
Da i mynsien wa sñiawsih ya iwa jia ynne ka sngi Easter Sunday, ka World Council of Churches (WCC) da pynsñiaw ko yei emlang wa ki yungmane wa ki bru ka Sri Lanka hadien wa pdung ki Bomb ha ki yungman wa ki Hotel iwa da chim yei mynsien ki 200 ngut wei da mynsoo boon ngut.
U General Secretary ka WCC u Rev. Dr Olav Fykse Tveit da ong u "Katwa dang yang yow tip ya kiwa emkti kamjooh ya i daw wa leh ki ya ini, beiñ joor i ya ini i jia ha ki thaw mane Blai kamjooh ya kiwa uiñke suwari wei da booh i leh ha i duwai Blai ya kitu kiwa da dooh ya kiwa maya yong ki."
Advertisement
---
Da ong u leh ini i jia ha ki yungmane man ko leh i pyrchang wow pyndooh yei chongsuk chongsaiñ hapoh kani ka ri wa burom ya waroh ki jait niam wa ki jaitbru.
Chooh chooh da ong u wa ka St. Anthony's Church, Kochikade man ko ym du kam ka thaw wa kyntang hapoh kani ka ri wei man leh ka thaw wa ki bru na kiwa boon jait ki niam wa wan pait wan yoo ka.
Da pynkynmoo u leh wa ym toh wow su kylliang pyn da ki kaam wow pynmynsoo neibhah ka sngi Easter Sunday toh ka sngi kawa klam yei maya wei ym toh u e laad ya ki kaam pynmynsoo ki kaam pynyap wow yoh ki u synchaar.
U Tveit da ong u wa yow burom ya kiwa khlaad toh u man i kiwa khlan wow pynyoo yei mynsien maya kamwa u Jisu e u ha i i suk wei ym toh u man kiwa tieñ.
U Anglican Bishop ka Colombo u Rt Rev Dhiloraj Canagasabey, uwa man leh kam u dkot ka WCC Central Committee da ong u, "Ka Church of Ceylon da beiñ joor ko ya ini wa jia wei da phah ya ka khubor sñiawlem cha kiwa ha yung ha sem, ki lok ki jor kiwa da dooh yei mynsien yong ki wei ya kiwa mynsoo leh u yoh ki yei chait i khiah wa smat wei u Blai u emlang u wa waroh kam ha kini ki por wa sñiawsih.
Da dawa u leh ya ka takit yow pynchitom ya kiwa emkti wei waka sorkar ka Sri Lanka u yada ko ya ki thaw mane.