Jowai : Ka lehkmen ya ka sngikha yong u Jisu u khon u Blai ya kawa da tip kam ka Christmas da pynman ya ka ha chi tyllup ka pyrthai. Kani ka lehkmen da pynman ya ka ha Jowai da ki khon ka niam Kristan ha waroh ki balang.
Da yoh u sakhi ya ki bru kiwa da riam ki riam wa phooh kiwa da lai cha ki yungmane wapher wapher.
Neiliang u WYRTA da yoh u wow sakhi yeini heiwa da da yoo ya ki luti syngkieñ kiwa da che da ki lait wa ki dieñ kseh  Kristmas kiwa da pynriam pynphooh pynyoosuk bha.
Heijooh i por da ki hajar ngut ki manbei manpa, khynroo khyllood wa ki khynnah na ki Balang wapher wapher da lai Christmas Carol ki heiwa da em leh ka yalang e ngooh e dem ya u Blai ha madan Mission Compound.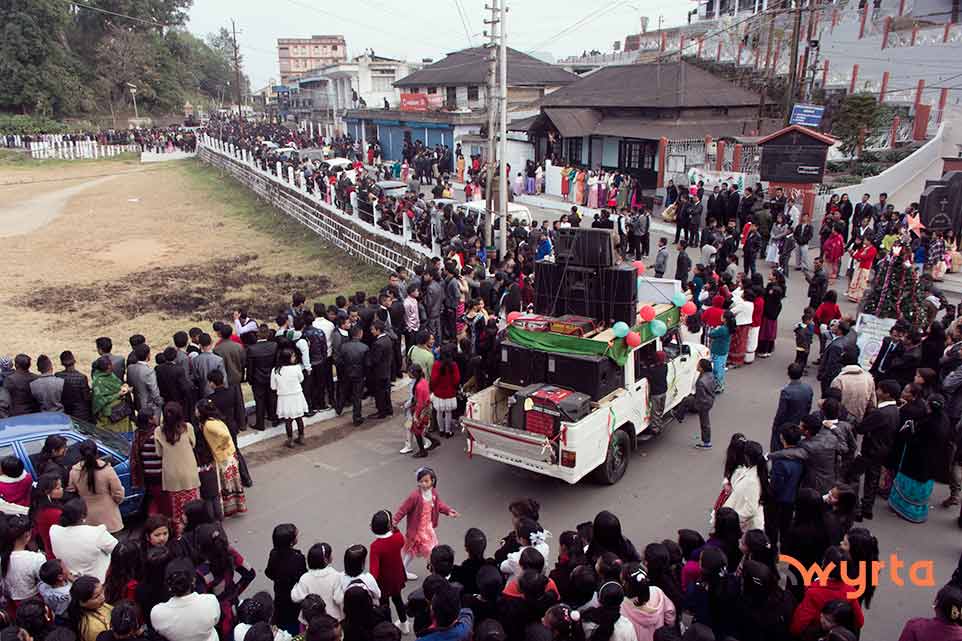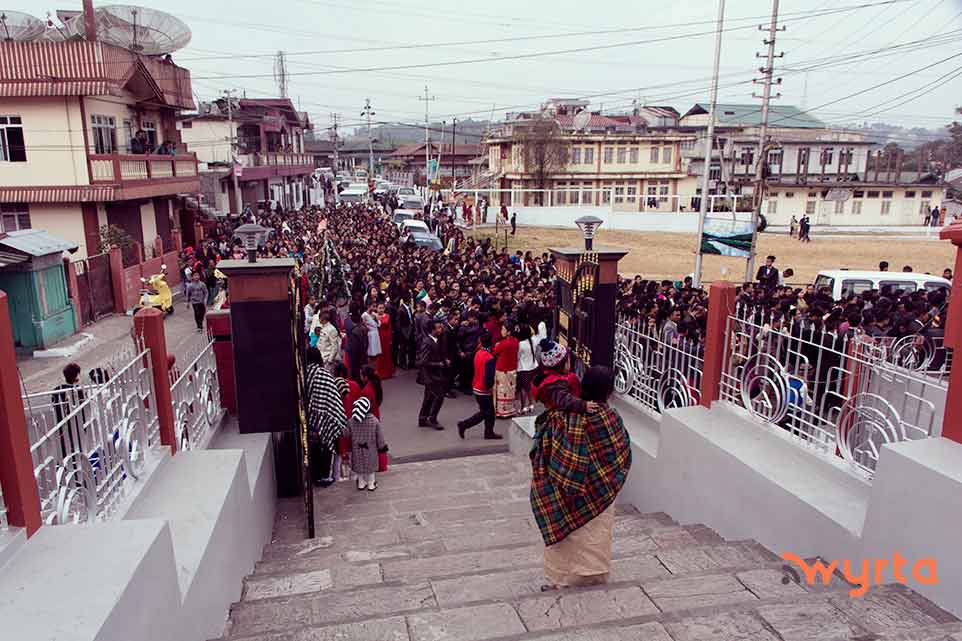 Ha kani ka yachemlang ha Madan Mission Compound da wan da ki khon ka balang Jowai, Balang Mynthong, wa ka St. Theresa Cathedral Church, Jowai. Heiwa hadien ini i yachemlang da lai paidbah næ ka Christmas Carol nadooh na Madan Biar Pohskur lyngba ka dong Loompyrdi Iongpiah, Dulong, Tpeppale, Iawmusiang, Chutwakhu wei da uiñ biang ki cha madan Mission Compound.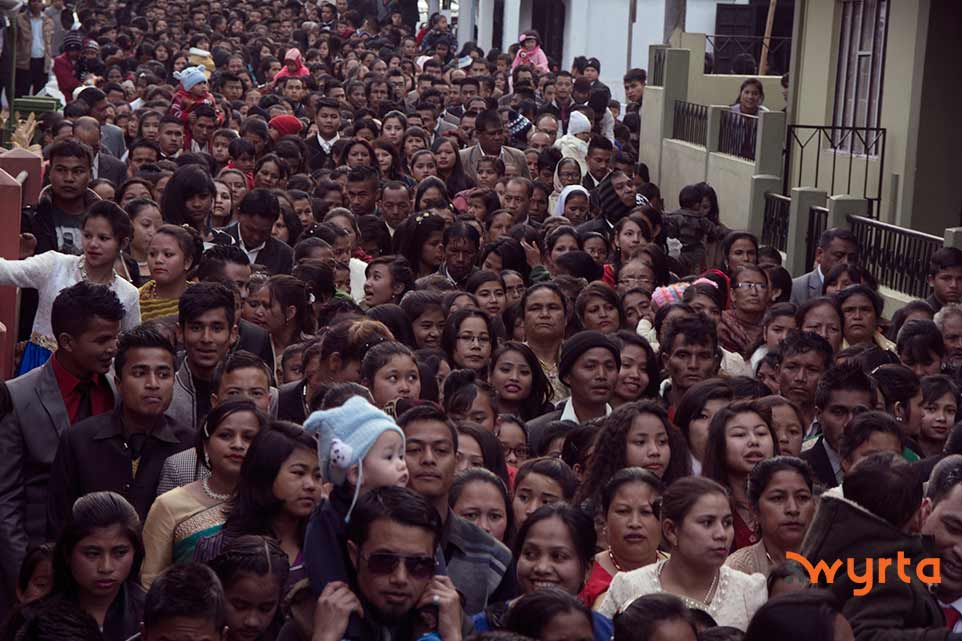 Ya kani ka lai paidbah da synran ya ki da ki kari kiwa kit ya ki tangheng kiwa da tem leh ya ki sur e ngooh ya u Blai uwa da phah ya u khon yong oo cha ki bru ha sla khyndaw pyrthai yow man u kam u nongpynim ya ki.
Ka Balang Thadlaboh, Khimusniang wa ka CNI da lai ki jar jiar ka Christmas Carol.
Ya kani ka sngi wa khroo da pynkut da ka Christmas Musical Evening wa pynman ha Madan Jrisaleiñ ya kawa da ka Dorbar Chnong Chutwakhu. Ha kani ka janmiet da yoh u sakhi ya dhab wa ki bru samen kiwa da pynwyrngia ya ki paidbah da ki sur.
Ha kani ka janmiet da wan pynwyrngia da ki dhab kiwa kynthup ya ka The Lynx, Revive Band, The Dunamis Band, Didache Band wa ki bru samen kam ka kong Thywillbedone Lyngdoh wa kiwi kiwi.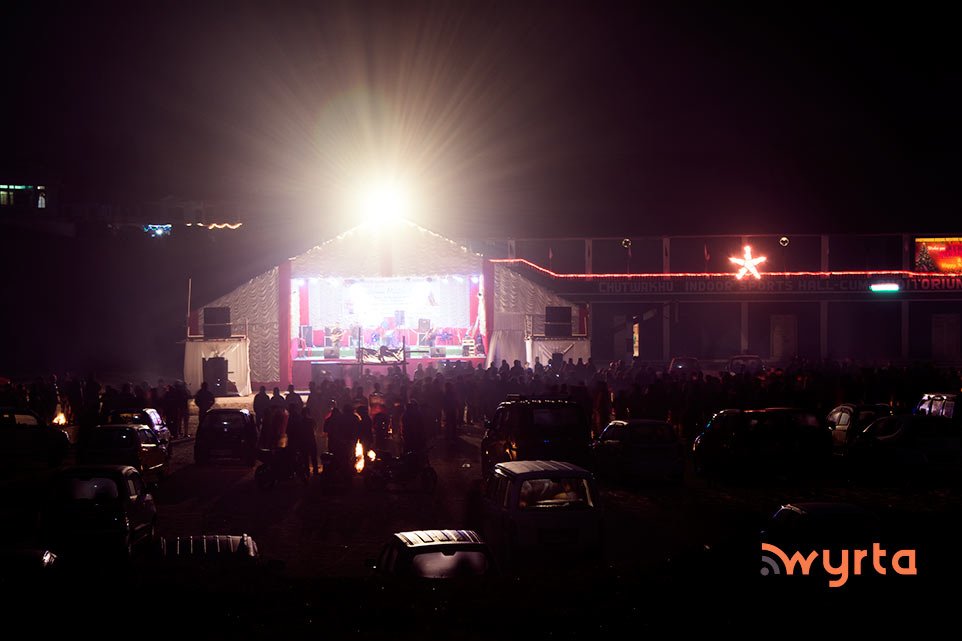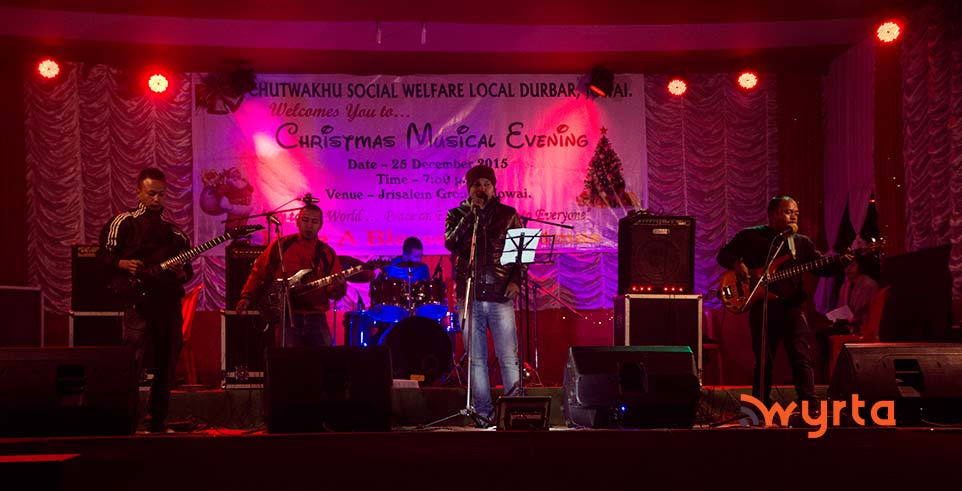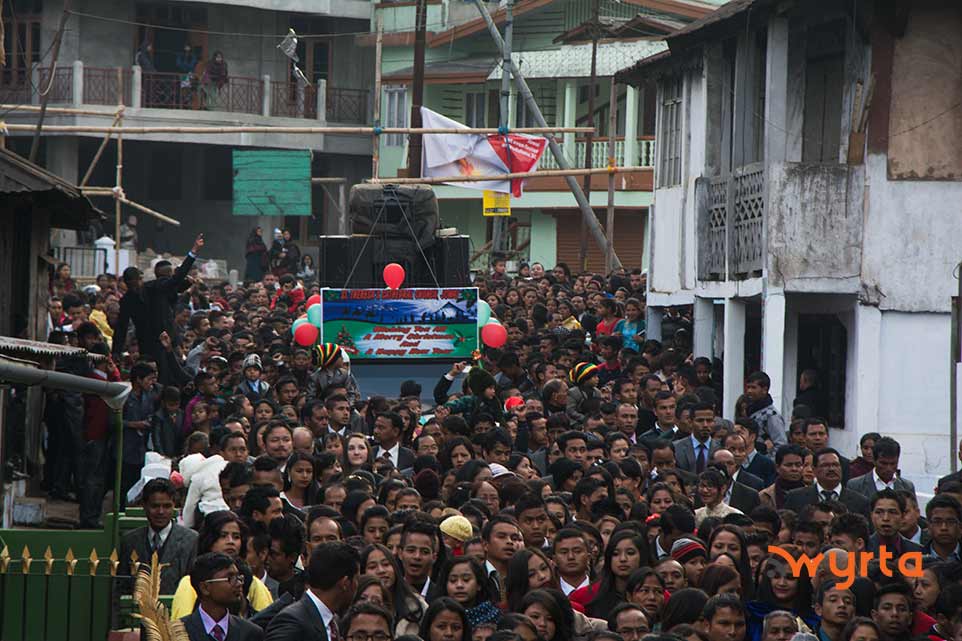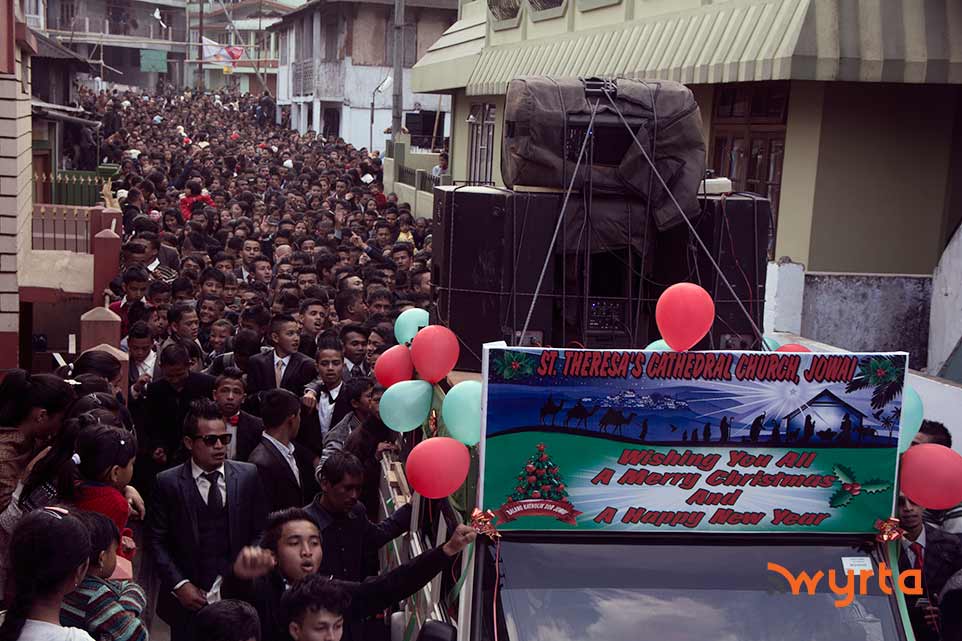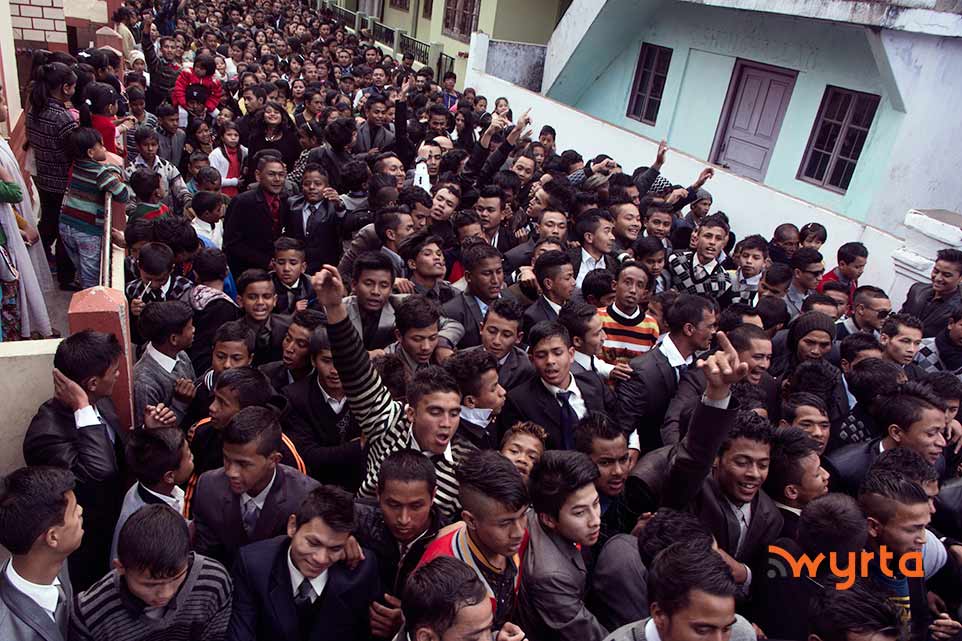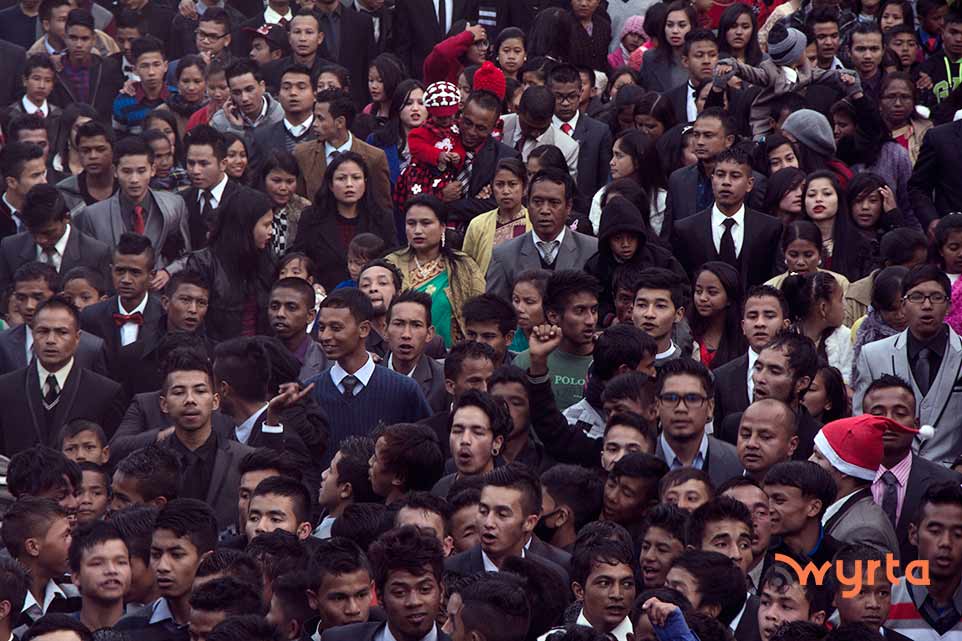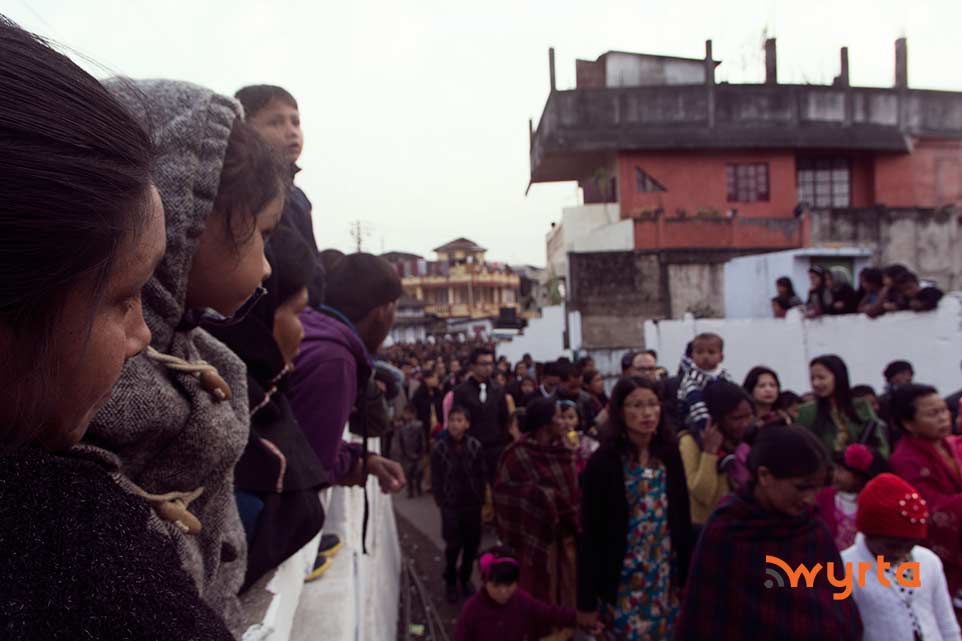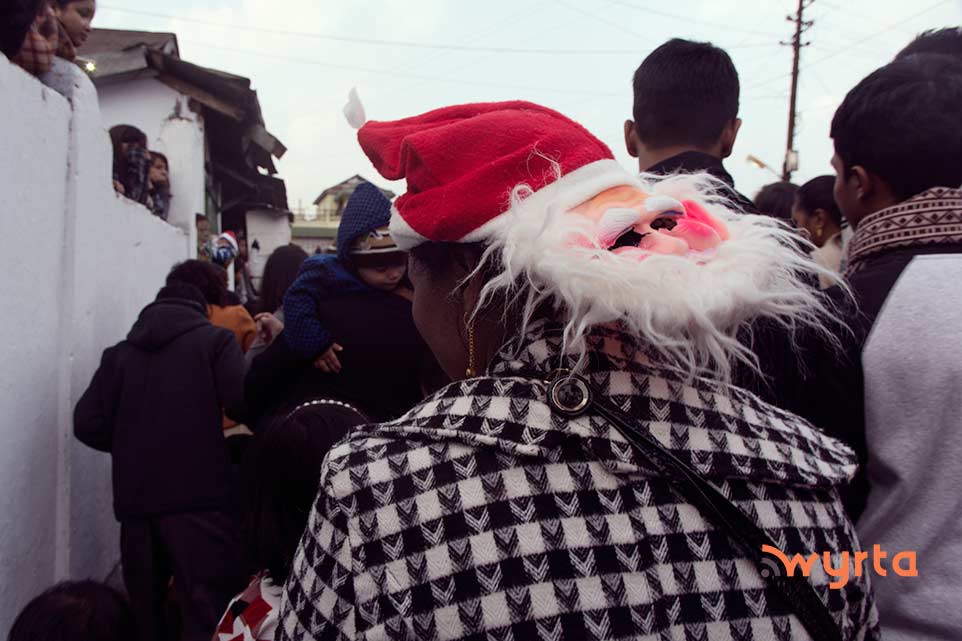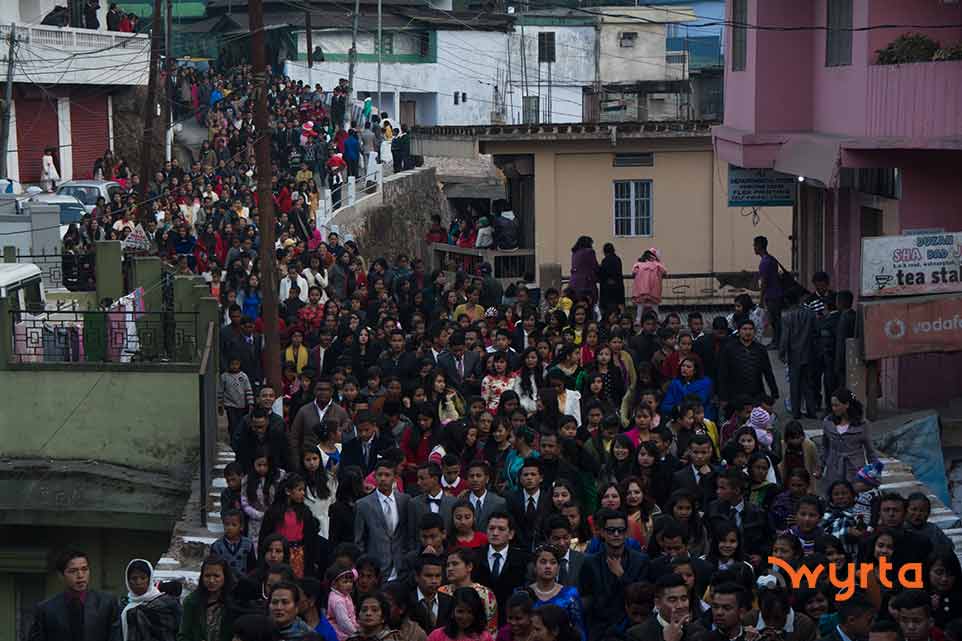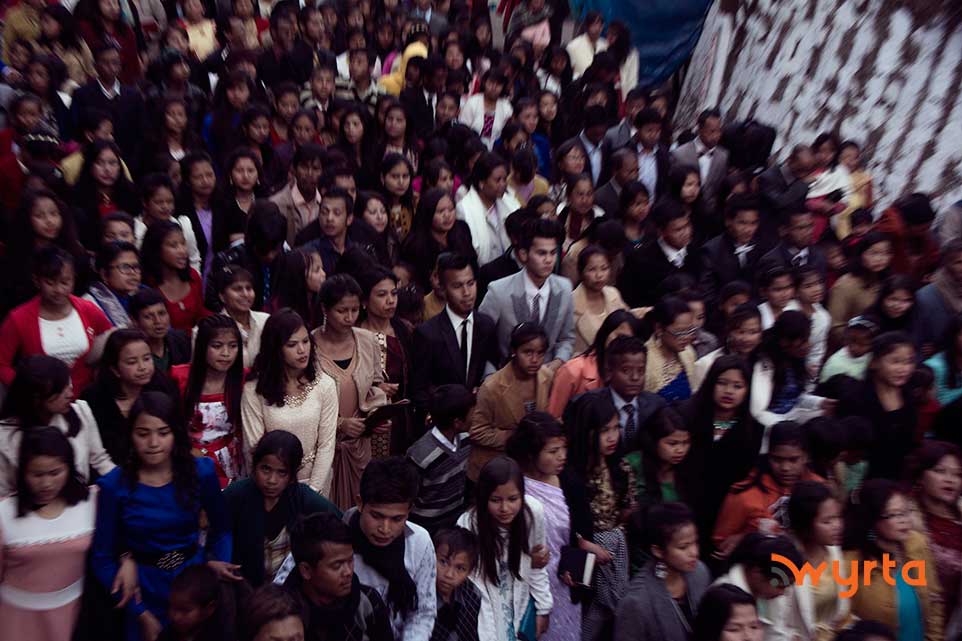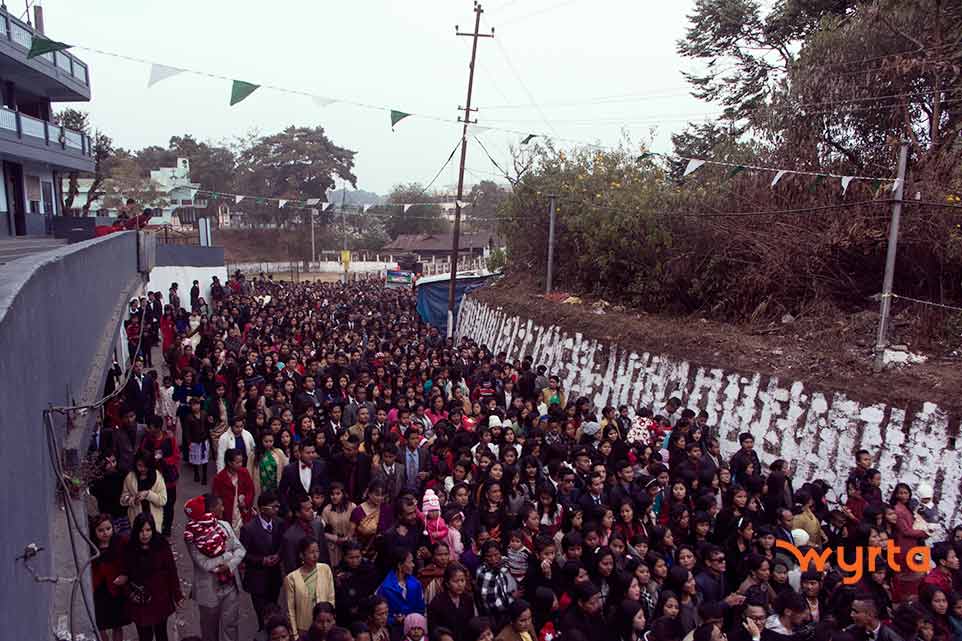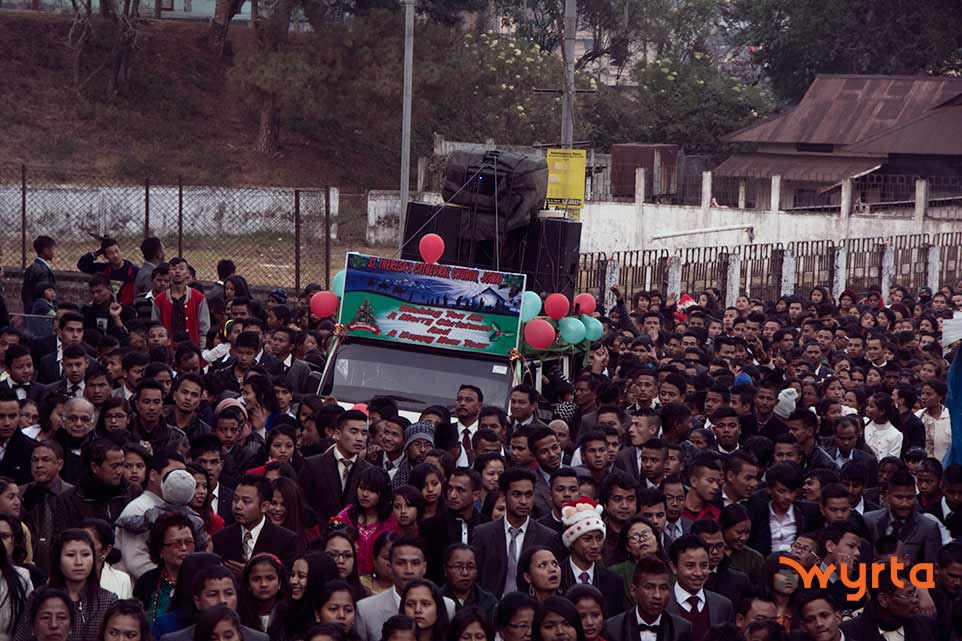 Advertisement