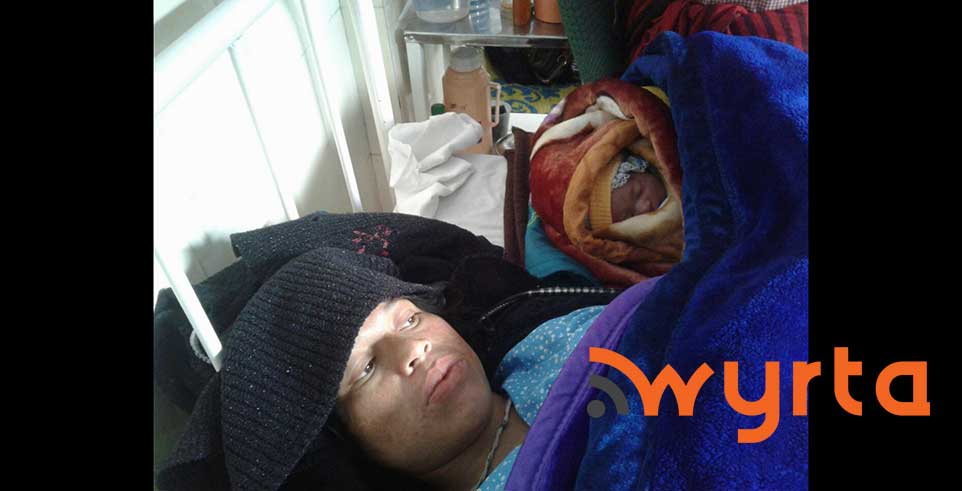 Kha khon kawi ka manbei heipor wa sakhi ya ka PMSMA Day ha Nartiang PHC
by Wyrta Staff
Advertisement
---
Jowai : Ka office u District Medical & Health Officer, West Jaiñtia Hills ynnin ka sngi da pynemwarom ko ya ka Pradhan Mantri Surakshit Matriva Abhiyan (PMSMA) ha Nartiang PHC heiwa u S.Dhar, Minister of Power, C&RD da man u kam u kongsan katwa u H.M Shangpliang, Secretary, Health & Family Welfare cum Mission Director, NHM, Meghalaya kam u symbood kongsan hei emlang u Dr. D. Lyngdoh, Director of Health Services (MCH& FW), Sweety Pala, Brand Ambassador ka PMSMA, T. Shiwot, CEM Jaiñtia Hills Autonomous District Council, Dr. M.Talang, DM&HO, wa kiwi kiwi.
Kani ka PMSMA toh ka scheme sorkar wa da pyllait da u Prime Minister ka ri India u Narendra Modi wei da pynkrehkaam ya ka nadooh 9 Naiynru 2016. I thmu kani ka skhim toh yow kyntu yei chait i khiah ki kynthai wa punkhon deiwa pynyoh ya ki i sumar wa paka khamtam ya kiwa dooh. Yeini sumaar mynkna toh ye u yoh ha waroh ki thaw sumaar sorkar nadooh ki hospital, CHC wa ki PHC.
Advertisement
---
U S. Dhar, hei klam da e yaroh u ya u Dr. R. Pohsnem, i/c Nartiang PHC wa da yarap u ya ki paidbah kamjooh wa kyntu u yei chait i khiah hapohh kani ka thaiñ. Da ong u wa ka thong yong kani ka scheme toh wow e dawai ya ki manbei kiwa pun-khon kamtæ da kyntu u ya ki wow chim kabu na kani ka scheme.
U H.M. Shangplaing, da ong u wa ka PMSMA u sakhi ya ka man u bnai ha ka 9 tarik yow pynche paidbah chaphang i emkaam u lai check-up khamtam hawa pun-khon yow lait na iwon iwon i thut.
U Dr. D. Lyngdoh, da pyntip u wa deiwa leh yeini man u bnai ye ko u yada ya ki khonboo kamjooh leh ya ki manbei.
Ya kani ka yalang da pyllai da u Dr. M. Talang, District Medical & Health Offcier, Jowai, katwa ya ki kyntien e khublei da yoh na u Dr. R. Pohsnem, Sr. Medical &Health Officer, i/c Nartiang PHC.
Hapyrdi wa dang pynman ya kani ka yalang da em kawi ka manbei kawa da kha khon ha kani ka PHC.