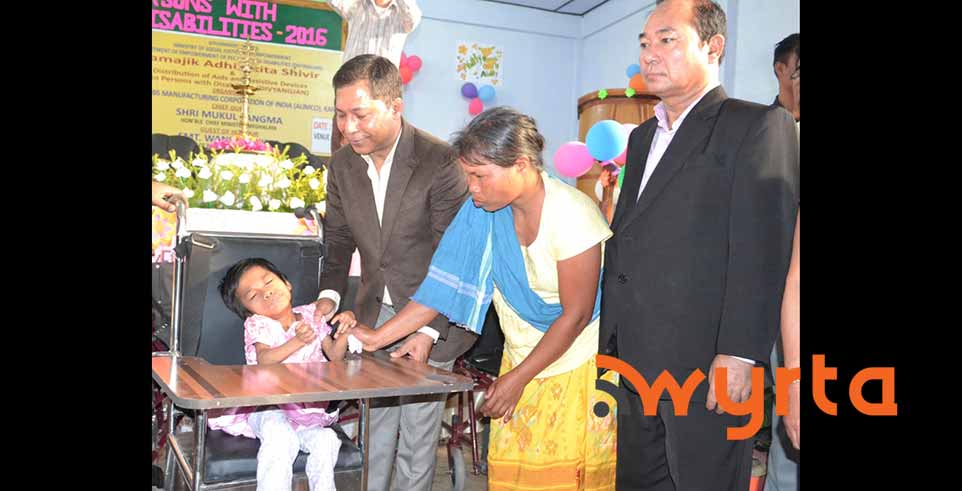 Mukul calls for thorough investigation on congenital defects among tribals
by Wyrta Staff
Tura: Meghalaya Chief Minister Dr. Mukul Sangma today acknowledged that the celebration of International Day for Persons with Disabilities (PWDs) was a display of true convergence and expressed his deep sense of gratitude to the partners, several government organizations and banks for coming together to aggregate their resources for the cause of differently abled people.
He was participating in the celebration at Montfort Centre of Education, Tura, where 191 beneficiaries from across Garo Hills who had undergone assessment in October last, were provided with aids and assistive devices like wheel chairs, smart canes, smart phones, hearing aids, etc worth Rs. 16 lakh free of cost, organized by Artificial Limbs Manufacturing Corporation of India (ALIMCO), Union Ministry of Social Justice & Empowerment under ADIP scheme.
Advertisement
---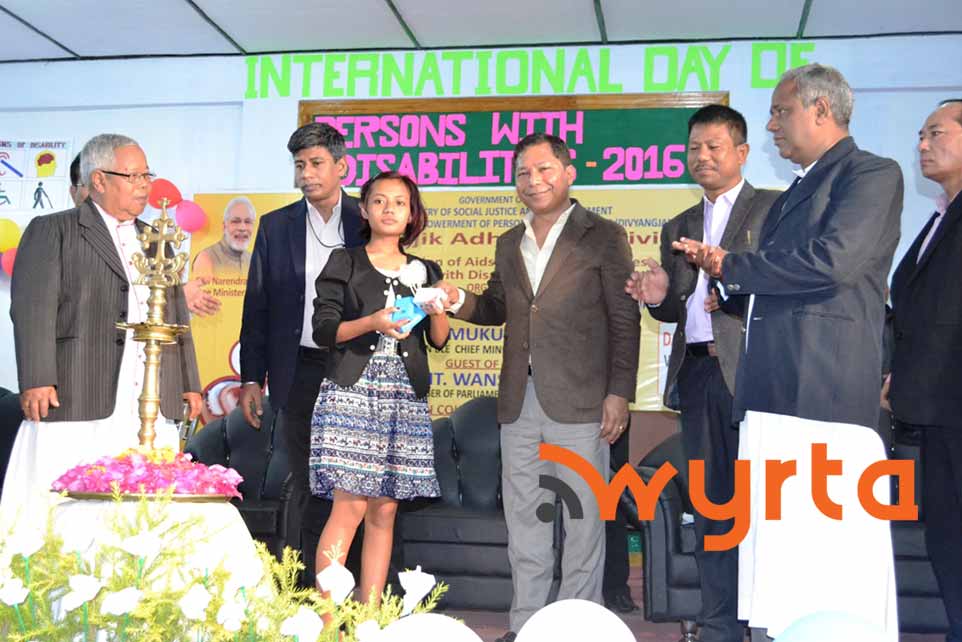 The Chief Minister said that these aids and assistive devices were meant to physically empower the physically challenged people and called upon all agencies and partners concerned to work harder to so that the devices reach down to the last of the targeted population. As such, he was of the view that even as Government makes several schemes to empower the neglected sections of the society, there was a need for greater mobilization, because when the targeted people are not enlightened they would never be able to enjoy the benefits of such programmes. He also made an earnest appeal to the partners to take advantage of the Chief Minister's Career Guidance & Counseling Programme which is inclusive, diverse and flexible, for skilling the PWDs, adding that "when these people are empowered they will no longer require any support from the government".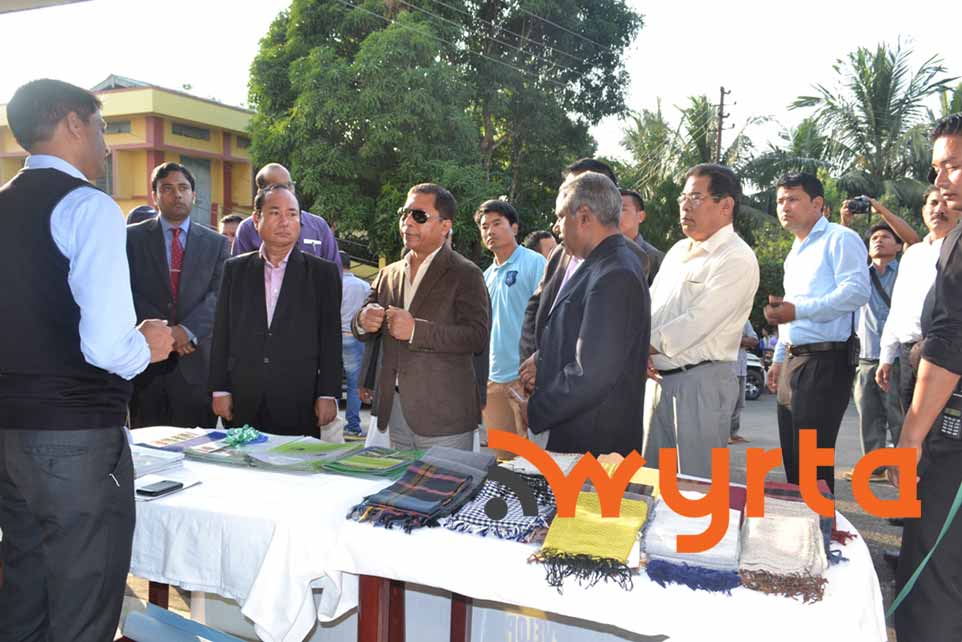 The Chief Minister also expressed concern over high incidents of congenital defects among the tribals, saying there was need to find actual cause and scientific answer to deal with such physical defects. He was of the view that these birth defects may invariably caused due to rampant use of unprescribed, over the counter medications during pregnancy and called for aggressive awareness campaign by medical practitioners discouraging such practices.
Stating that the use of nomenclature for the PWDs remains an issue of debate and discussion, Dr. Sangma said he preferred to call these special-category people as "special friends" and said that this celebration reminded all leaders of their duty to respond to the needs of these special category people.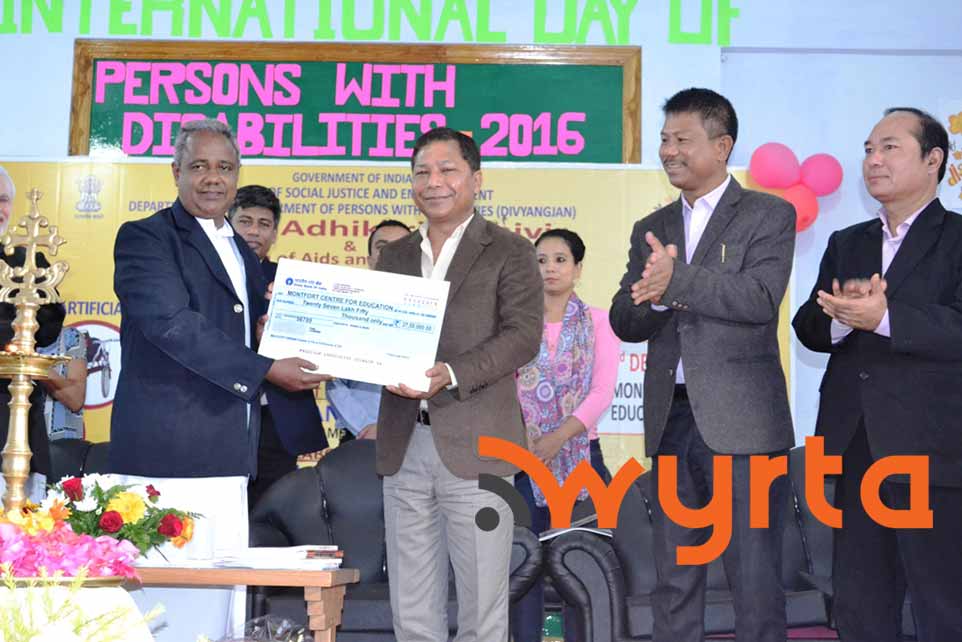 The message from Rajya Sabha MP, Wansuk Syiem, who has been instrumental in driving this scheme in the State was read out by her Liaison Officer, L.N. Jyrwa on the occasion.
All speakers during the celebration, including, South Tura Legislator John Leslee K. Sangma, Bishop of Tura, Rt. Rev. Andrew R. Marak and Deputy Commissioner, Tura, Pravin Bakshi, deliberated on the significance of the celebration and the importance of the specially abled people in the society. Director, of Montfort Centre for Education, Br. K.J. Jose and S. Sengupta of ALIMCO were among others who also spoke on the occasion.
Befitting the celebration, the specially abled children also enthralled the audience with their colourful dances and lively numbers.(MIPR)
Advertisement