Ym nood ka Committee on Environment wow khang ya ki Cement Factory kiwa em ha EJH: HANM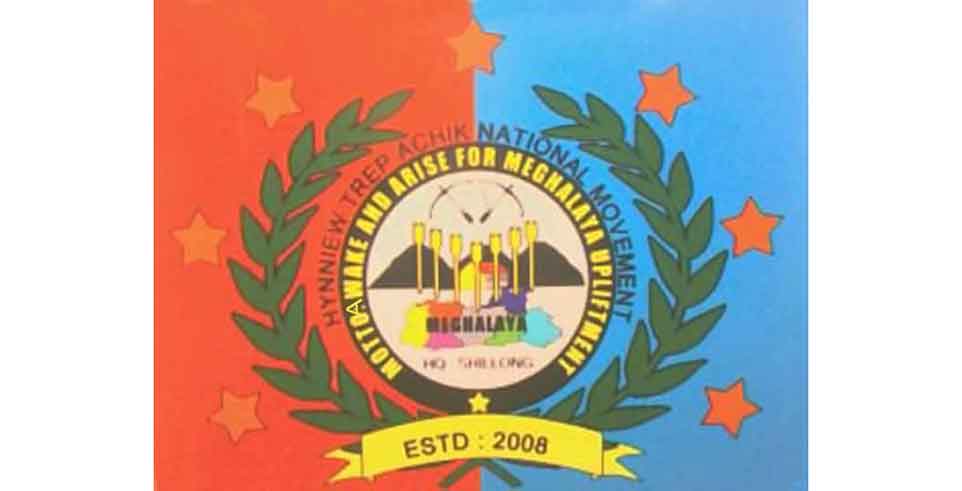 Jowai: Ka Hynniewtrep Achik National Movement HANM-East Jaiñtia da pynsñiaw ko ya i artatien yaka Assembly Committee on Environment wa kani ka Committee ym pait bniah ko ya ki rukom krehkaam ki Cement Factory kiwa em ha East Jaiñtia Hills District kiwa yoh laitlooid wow tih moochuni na ki thaw wa da dep pynsakhiat da ka Joint Inspection Team ha u snem 2012 wa dang haap ki ha ki thaw khloo namo ka Forest Area khlem da yoh bor naka Ministry of Environment and Forest wei kani pynyoo che kdar wa ki dkhot ka Committee man ki kiwa thlah ha ka bynta kawa ktah yaki um ki wah khamtam yaki mrad kiwa im ha katai ka thaw kawa da booh kyrpang daka sorkar yaka wa tip kam ka Eco Sensitive Zone hapoh Narpuh Elaka katwa ka Committee leh ko kamwa ym tip ko wa em Factory hajan katai ka khloo kyrpang yong ka sorkar katwa yaka skur JNV Mawphlang dang ye u khang na i daw waka skur ka pyntooid jakhlia ko cha ka Greater Shillong Water Supply Scheme.
Kamtæ ka seiñ da kylli ko wa iyi i daw wa ka Committee ym khangkyrdep noh chisydon ya kitai ki karkhana wa em ha East Jaiñtia Hills District hapoh Narpuh kiwa da pynjakhlia lut yaki wahdooid, ka wah Lukha wei da pyntaroi lut ki yaka lær wei da yap lut ki doh um doh wah kiwa em ha katai ka thaaiñ du naka daw wa wan ki Cement Factory wei kamjooh i leh embor wow pynkreh moochuni khlem da yoh bor naka Ministry of Environment & Forest.
U Shaniahlang Suchen, General Secretary da ong u wa ka seiñ ym ye ko du wow pait da ki khmat wa kiwa mihkhmat yong ym biang i rukom krehkaam wa paka wow synchaar yaka bri u Ynñiawtrep wa dap du ka bichni uwi ya uwi ka wym em ka ya tylli wow kyntu yaka yoh kaam yoh jam ki khon khynroo wei ka Committee toh u leh ko iyi iyi ya kitai ki Cement Factory yong ki baar jylla kiwa da nood wow pynkreh moochuni khlem da biang ki kot ki sla wei da kyntu leh ya katai ka Committee lada kwah ki wow tip yei sakhiat wa kitai ki Cement Factory ym biang ki ki kot ki sla wow wan yachem ya kiwa yahkhmat ka seiñ ki wow pynyoo lut waroh.
Advertisement