Kyntu u CS ka Meghalaya ya u CS ka Assam wow booh bhah ki mar yaka jylla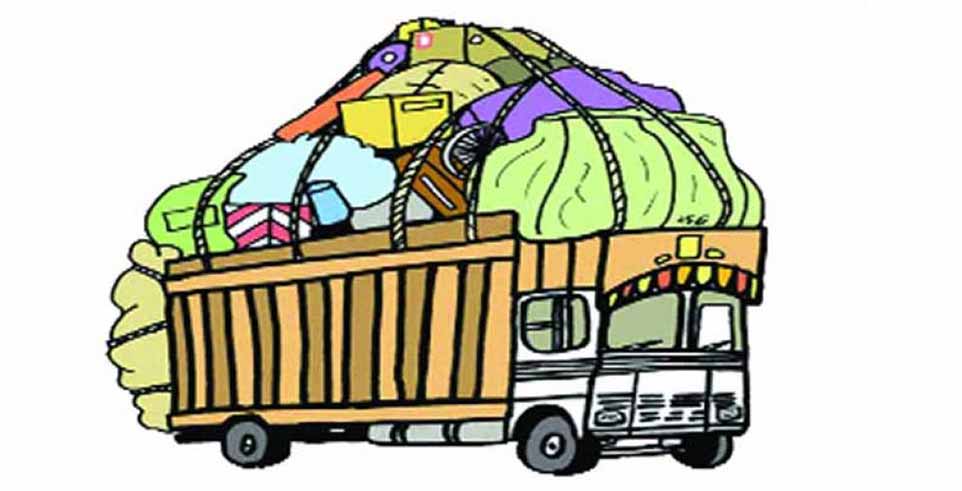 Advertisement
---
Shillong: U Chief Secretary, Government of Meghalaya, u M.S. Rao, da pyntip u wa da yaklam u wa u Chief Secretary, Government of Assam, u Kumar Sanjay Krishna yow pynsñiaw yei thut i lai i wan ki mar wa emkaam (Essential Commodities) kiwa toh u wan na Assam cha Meghalaya.
U Rao da pyntip u cha u Krishna wa ha Assam ym em man i lai ki mar cha Meghalaya iwa laitlooid neidaw wa ha Guwahati ki truck wa kit yaki Essential Commodities cha kiwi ki District ka Assam da e chwa yaki wow kit ki yaki mar wei wow lai nyngkong ki.
Deiwa ong leh wa sñiawthooh hi wa ha kam kini ki por ktah ko yei pynlait yaki mar cha Meghalaya wa duna ki Open Market Stock. Deiwa ong leh wa ka Meghalaya kyrchaan ko yaka yaw Guwahati yow yoh ki yaki mar wa emkaam cha Garo  Hills, Khasi wa Jaintia  Hills, kamtæ da kyntu wow booh bhah yaka Meghalaya.
Sa iwi leh, u Chief Secretary da da ong u wa yaka Health  Screening kiwa yah kari wa ki Handymen ki Truck na Meghalaya wa kit mar Essential Commodities deiwa booh yaka Stamp wow hap ki wow leh Quarantine ya kiwa boon. Ini mut wa kut wa dep ki wow lai, hap ki wow leh yaka Self Quarantine iwa daw ktah yei kit yaki mar kamtæ toh u Stamp du ya kitu donhi kiwa em i dak i chin wa chitom ki.
Kamtæ u Chief Secretary da pyntip wa neiliang ka Assam da mynjur ki wow booh bhah wei wow pynlait yaki truck wa toh u lai cha Assam wei wow Stamp du ya kitu kiwa yah truck kiwa em yei dak chitom.
Advertisement