Mynjur ka sorkar ya u dawai Hydroxychloroquine wow yaleh yaka khlam COVID-19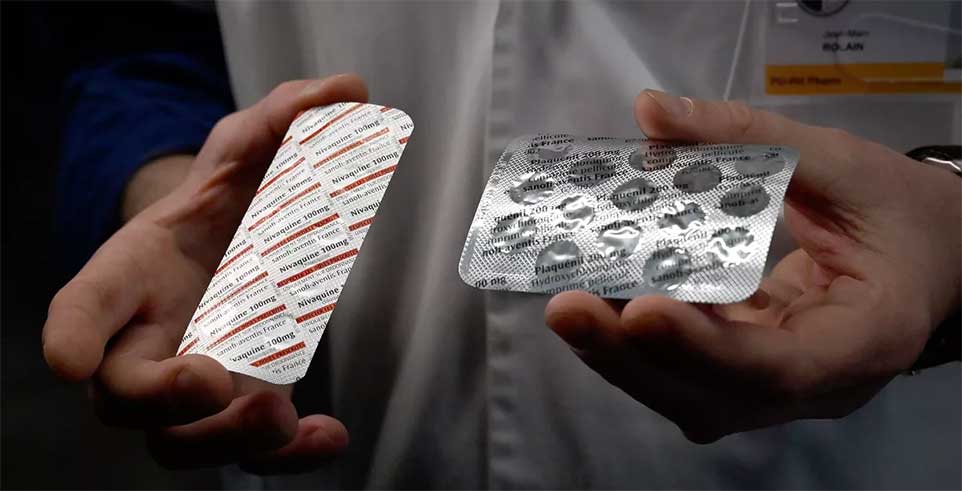 Advertisement
---
Ka Ministry of Health and Family Welfare ka sorkar India da pynbna ko wa da yoobiang ko ya i dawai 'Hydroxychloroquine' kam iwa emkaam wow yaleh waka khlam COVID-19 wei deiwa pyrkhat yaki paidbah da emkaam wow booh yaki kyndon wow dai wa i pynlai yaw ya ini i dawai Hydroxychloroquine hadooh i rukom pynkhreh yow lait leh na i pynemkaam bakla.
Kamtæ hapoh ka Section 26B ka Drugs and Cosmetics Act, 1940 (23 of 1940), ka sorkar pyrdi da phah ko ya waroh kiwa dai yaki dawai wa em i Hydroxychloroquine toh u man katkam kiwa da booh hapoh ka Schedule H1 ka Drugs and Cosmetics Rule, 1945.
Kani ka hukum u krehkaam ko chisyndon wa mih ko haka Official Gazette.
Advertisement