Kynmoo warom ya ka lyngkhooh snem wa 44 yong ka jylla Meghalaya ha Jowai
by Wyrta Staff
Jowai : Ka ophis u Deputy Commissioner ka West Jaintia Hills ynne ka sngi ha District Library Auditorium, Mynthong da pynman ki ya yalang wa khian hei emlang u ma R. Syngkong, MLA kam u kongsan, u Wh. K. Tariang kam u symbood kongsan ki waheh chnong, wa kiwa kreh sorkar.
U Wh. L. Tariang hei klam yong oo da kynmoo tympyang u yei por khynroo u ya ki yakhih paidbah yow yoh ya ka jylla Meghalaya kamjooh ya ki nongyalam khmat wa chlur wa ki buit wa pynemkaam ki. Ong u wa jooh ya chimbynta ki ha ki Election yong ka Assam tangwa manda jop ki jooh resign ki deilang waroh. Ong u leh wa ka sorkar Assam da tyrwa ko ya u Cpt. Willamson Sangma yow man u kam u MLA (with Independent Charge) tangwa kyntait u yeini i tyrwa.
Advertisement
---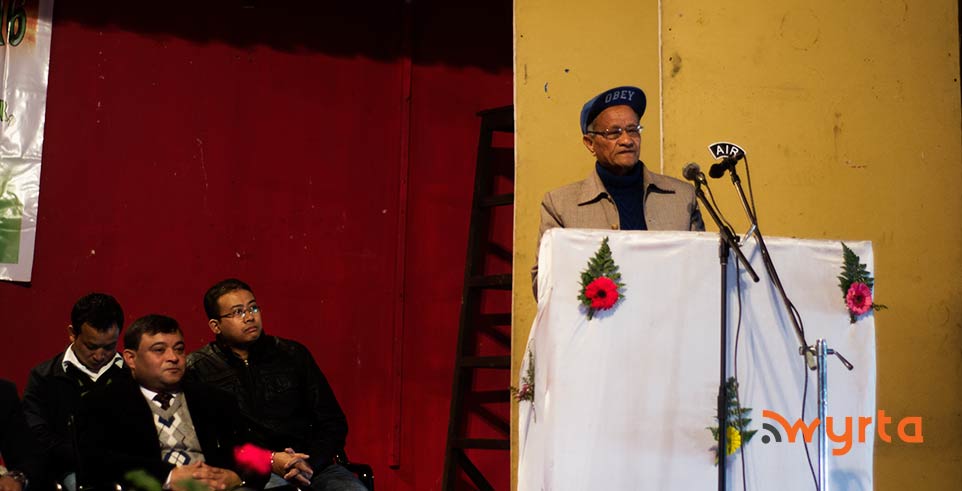 Da ong wa jooh boon ki yalang ki nongyalamkhmat ri-loom jooh pynman cha Mendipathar ha Ri-loom Garo wei heitai da seiñ ki ya ka All Party Hill Leaders Conference ka wa hadein da pynman ya ka kam ka seiñ Saiñ Pyrthai.
U ma R. Syngkon kam u kongsan da kyntu ya waroh wow khrngiat noh khamtam ha ka liang i puræ puthi wa ym hoi de u hun u pass hei 3rd Division toh u booh thong wow ye u yakop wa kiwi ha ka ri India.
Ha kani ka sngi leh da leh burom ya u ma J. Khyriem u wa khut maya kam u ma Jenny u wa kreh kam u UDA/Nazir ha ka ophis u DC. Da ong wa u ma Khyriem man u wa biangpor wei da em u ha ophis heipor wa biang nadooh 9:30 i step weiwa lada em kiwon kiwon ki khang chnong wa khut da ki seiñ wa boon oo ym jooh pep u lai kreh wei u pyndep u ya ki kaamram yong oo. Da pynkup ya oo da i naam "Employee of the year" deilang wa ka memento, ka ryndia wa ka song poisa T. 2001.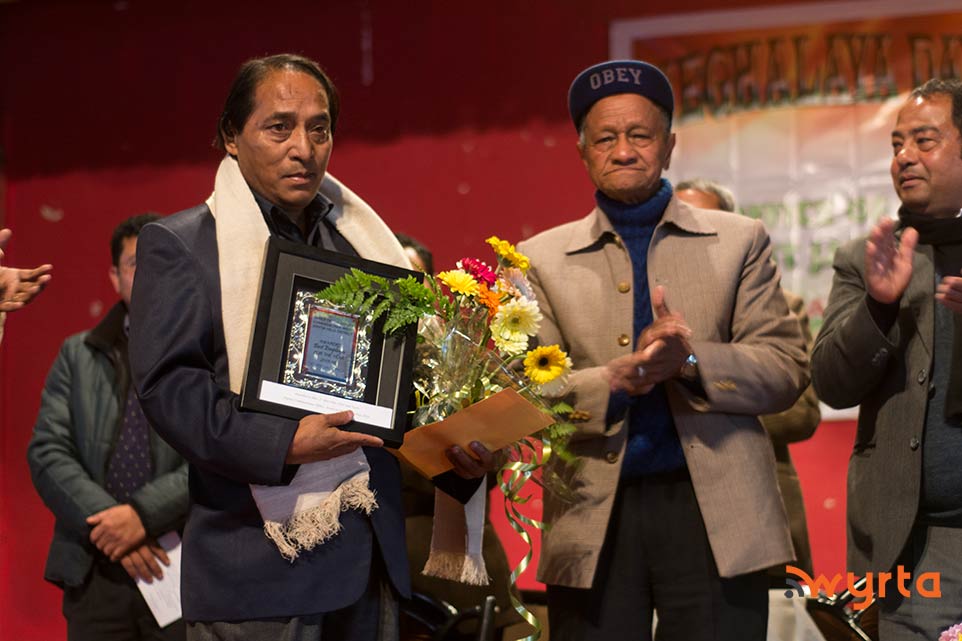 Da e leh ha kani ka sngi ya ki award cha ki le tylli ki dong ki wa yoh yei naam "Cleanest Locality". Yei naam wa khooid dooh da rah da ka Khimusniang deilang wa ka song poisa T. 25,000 pynbood hei wa ar da ka dong Caroline Colony da rah ko leh ya ka song poisa T. 15,000 katwa yeiwa le da yoh da ka Mynthong wa ka song poisa T. 10,000. Ka Khimusniang kattu da yoh ko u rah yeini i naam la le sien.