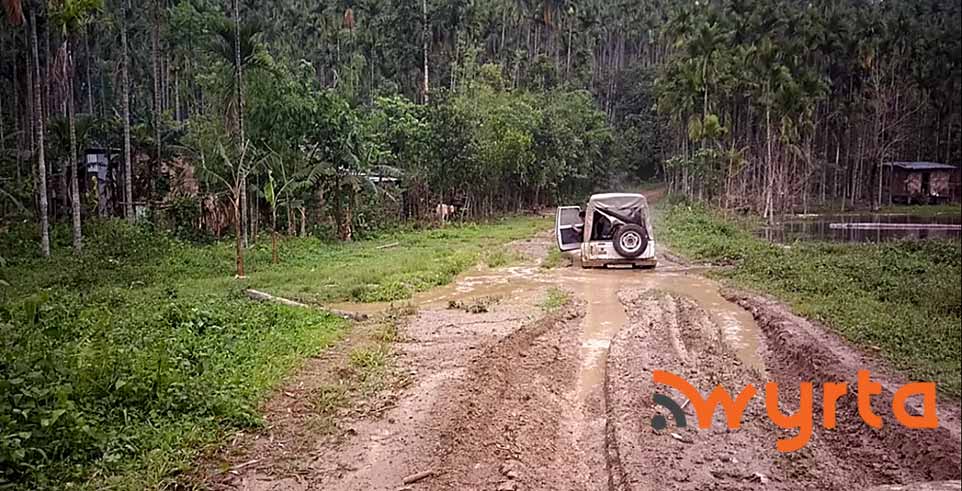 La 8 snem boohteiñ ka sorkar wow chna ya u sarok Rymbai-Borkhat-Jalalpur: Kynjaimon Amse
Jowai: Uwi na ki khynroo na East Jaiñtia Hills u Kynjaimon Amse na ka chnong Umkiang da beiñ joor u yei leh stiñ wei leh khaler ka yung krehkaam u Chief Engineer PWD(R), ka sorkar Meghalaya heiyatoh wa u sarok Rymbai-Borkhat-Jalalpur kawa lai na ki chnong wa em ha khappood kam ka Huroi, Hingaria, Lailong wa Lejri.
Da ong u wa ha kini ki snem wa da lai, chirup wa ki lok yong oo da pynman ki chiboon ki yalang wei da thoh ki leh cha u Secretary PWD, Chief Engineer wa u Chief Secretary ka jylla hei yatoh yei sih uni u sarok.
Chooh chooh da ong u wa uni u sarok toh uwa pynyabi ya waroh kini ki chnong wei katni man u uwa sih hadooh kattæ kattæ wei ka National Human Rights Commission da pynmih hukum ko ya ka sorkar jylla wow leh yeiwa emkaam tangwa hadooh katni neh i kamjooh.
U sarok Rymbai-Borkhat-Jalalpur ha u snem 2011 ka PWD(R) da booh mang poisa ko T. 97.94 Klur lyngba ka North Eastern Council (NEC) wow chna pynmiat ya oo heiwa ka NEC da boonsien da kyrpaad ko ya ka PWD(R) wow pynbiang ko  yeiwa emkaam wow kreh ya uni u sarok khnang wow ye ka NEC wow pyllait poisa.
U Amse da ong u wa sñiawsih wa i rukom kreh u Chief Engineer, PWD(R) ym ye ki u pynyoh ya ka Environment Clearance naka State Environment Impact Assessment Authority kawa haap hapoh ka Department of Forest and Environment (SEIAA) ka sorkar jylla heiwa hadooh 8 sien nadooh u snem 2011 hadooh u 2016 wei da chah kyntait bait ki da ka SEIAA neidaw wa ka yungkrehkaam u Chief Engineer PWD(R) ym em leh ko katkam ki kyndon wa emkaam katkam ka aiñ.
Hadien wa tlot ka yungkrehkaam ka PWD (R) ka SEIAA ha u snem 2017 da e laad ko ya ka Enviro Infra Solutions Private Limited wow leh ya ini deiwa su T. 21.44 Lak.
Tangwa hadien ini leh da chah kyntait biang neidaw wa ka PWD ym em bood ko ya ki kyndon ka Ministry of Environment, Forest and Climate Change, Government of India yow e laad wow chna ya uni u sarok hadooh wa ha ka 6 tarik uni u bnai leh ym em leh ka PWD katkam ka kyndon wa emkaam katkam ka aiñ.
U Amse da ong u wa kattu kani ka sarok da sahkut ko la 8 snem du neidaw wa kheiñ stiñ ka sorkar jylla weiwa ym bood ko ya ki kyndon wa toh u bood ko heiwa da ktah ko ya ki paidbah kini ki chnong.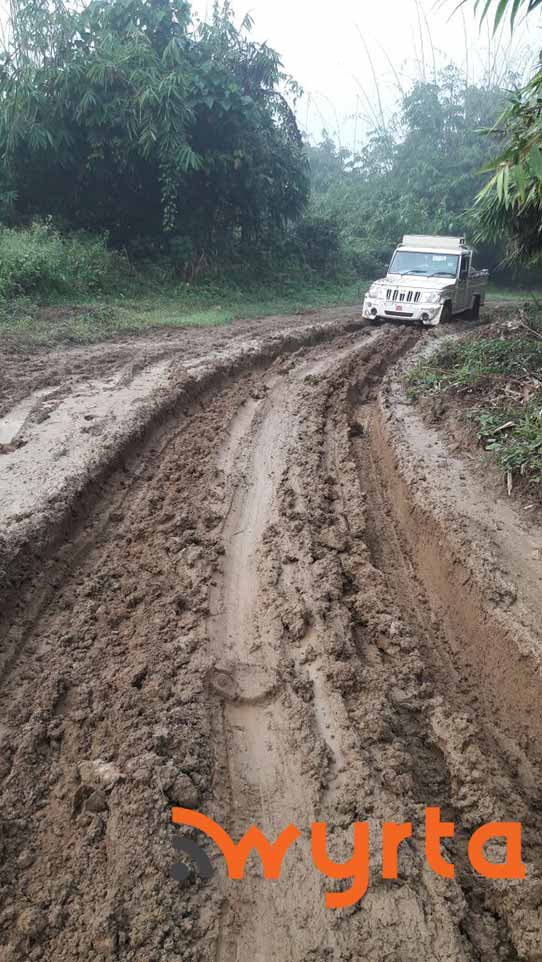 Advertisement