Launching Of Mega Credit Camp for Pradhan Mantri Mudra Yojana (PMMY) at Tura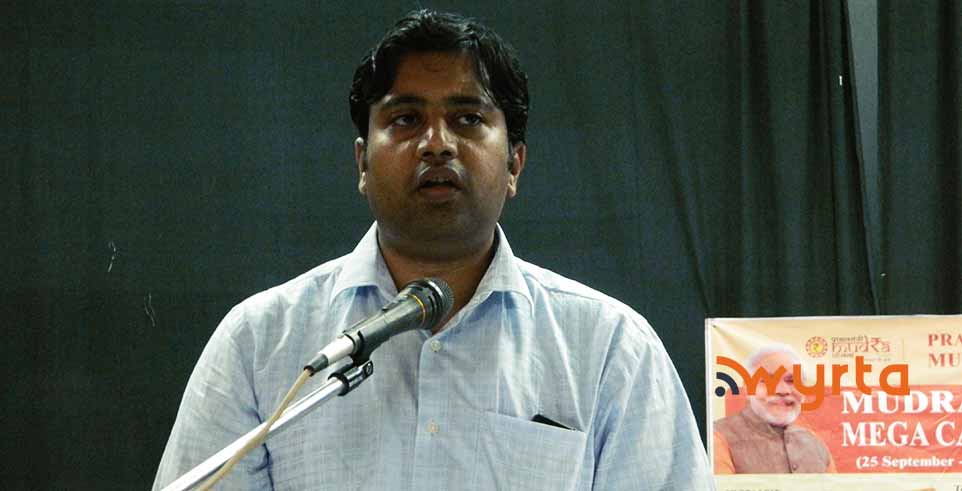 by Wyrta Staff
Advertisement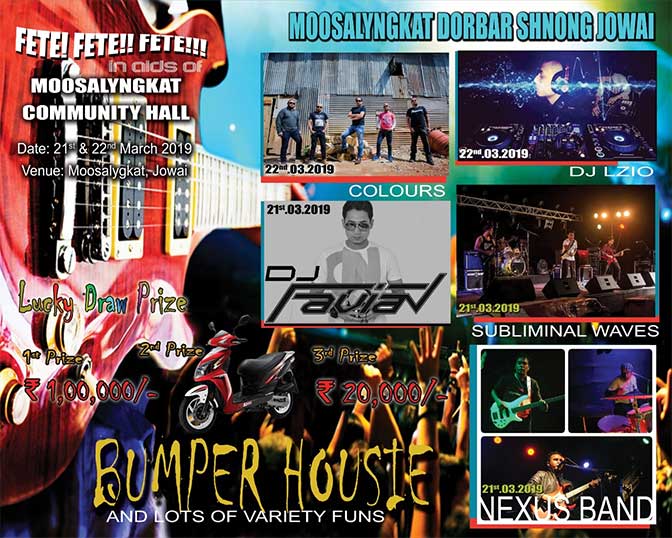 ---
Advertisement
---
Shillong: A mobilization of partners for the Mega Credit camp for Pradhan Mantri Mudra Yojana scheme was held today at the District Auditorium, Tura. The Micro Units Development and Refinance Agency Ltd (MUDRA), was launched by the Prime Minister Mr. Narendra Modi on 8th April, 2015 with a corpus of Rs.20,000 crore and a credit guarantee corpus of Rs. 3,000 crore.
The scheme (MUDRA BANK) is an innovative way of funding small businesses and entrepreneurs by extending finance and credit support to Microfinance Institutions (MFI) and agencies that lends money to small businesses, retailers, self-help groups and individuals in cost-effective and hassle free manner.
Advertisement
---
Under the scheme, three loan components have been framed appropriately named as 1. Shishu: covers loan up to Rs.50,000 2. Kishor: covers loans above Rs. 50,000 and upto Rs. 5 lakhs and 3. Tarun which covers loans above Rs. 5 lakhs and up to Rs. 10 lakhs.
The Deputy Commissioner, West Garo Hills District, Mr. Pravin Bakshi participating in the launching ceremony of the scheme described the event as another 'landmark day' in the endeavor of State and Central Government towards the welfare of small time business houses and entrepreneurs as it would now enable them to avail medium term loans without needing to go through the long and complicated processes and documentation, adding that the Yojana will not only create a positive holistic impact in micro entrepreneurship development but will also provide an efficient credit delivery system to all small and micro businesses.
He also expresses his concern for the drain of vital resources of Garo Hills to the neighboring States by way of remittances by the economic migrant laborers and construction workers and hence, emphasized the need for skill development and self-reliant among the citizens of Garo Hills so that the money could be kept rolling within Garo Hills itself and used the same for the economic uplifting of the local people.
Earlier, delivering the welcome speech,  Mr. S. C. Duggal, OSD, MIE, Tura informed that the District Administration in partnership with the State Bank of India have organized this camp to facilitate funding to all eligible small businesses.
Among others who were present and spoke on the occasion included Mr. Nicholas Khyriem, AGM, SBI, Mr. S. C. Dey, Nodal Officer, PMMY and Mr. Daryl R. Marak, Field Officer, SBI, Tura. (MIPR)
Advertisement
Advertisement