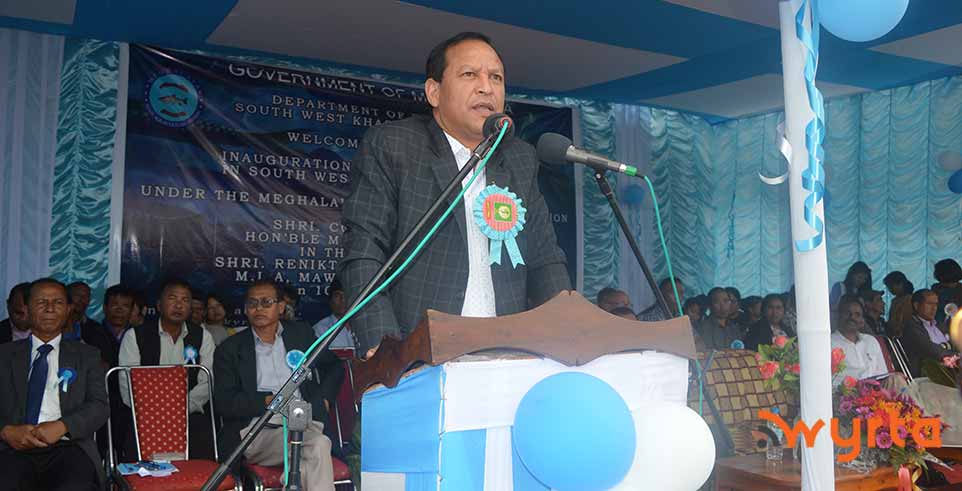 Wai u Comingone ya ka Aqua Park wa nyngkong ha SWKH
Shillong: U montri ka chnat dakha yong ka Meghalaya, u Comingone Ymbon ynne da wai u ya ka 1st Aqua Park ha Photjaud-War, South West Khasi Hills District hei emlang u R. Lyngdoh Tongkhar, MLA ka Mawkyrwat, u K. N. Kumar, Additional Chief Secretary to the Government of Meghalaya, ka Isawanda Laloo, Deputy Commissioner, South West Khasi Hills Districtl, ka A. L. Mawlong, Director of Fisheries wa kiwi kiwi.
Kani ka project toh deiwa yoh yarap poisa na ka Meghalaya State Aquaculture Mission hei lut wa kynjoh T. 26 lak.
Advertisement
---
Advertisement
---
Kam u kongsan ha kani ka sngi, u Comingone da ong u wa kani ka thaw man ko kawa nyngkong hapoh jylla wei daw yarap ko ym du ya ka khayi patyeiñ tangwa wot ya ka kaam uiñke suwari leh kamjooh. Kamtæ da pynksan u yei emkaam wow pynman ya kani ka thaw kawa khooid khnang wow yoh lap na i psan wa i khayi dakha kamjooh leh wow yoh khih lyngba ka kaam uiñke suwari.
Da kyrmen u leh wa kani ka kaam daw yarap ko wow pynku yei bor pynmih dakha ka jylla neibhah wa ha uni u snem da pynmih 12 hajar metric tonne ka dakha katwa i emkaam ka jylla won man u 27 hajar metric tonne chi snem.
Heijooh i por da pyntip u wa daw sdang noh ya ka Aqua Culture Mission II hapoh jylla deiwa kyntu ya ki paidbah wow chim kabu ki na kani ka mission i wow pyndap yeiwa emkaam ki paidbah.
U R.L. Tongkhar da ebuit u ya kiwa chong chnong wow kiar u chna yung ha kani ka thaw neibhah i em ki yung daw pyntngit wei daw pynjakhlia ki ya kani ka um kamjooh i miat kani ka thaw.
Katwa neiliang u K.N. Kumar da yaroh u ya kiwa emkti wow pynwandur ya kani ka thaw kamni deiwa yooluti wa daw yarap ko wow pynmih dakha kamjooh leh daw pynmiat chooh chooh ko ya kani ka thaw.
Kiwi kiwa da klam ha kani ka sngi kynthup ki ya ka Isawanda Laloo, ka A. L. Mawlong, Director of Fisheries, ka D. G. Lyngdoh, Superintendent of Fisheries, Mawkyrwat, u T. Shangdiar, Acting Myntri, Photjaud-War wa kiwi kiwi.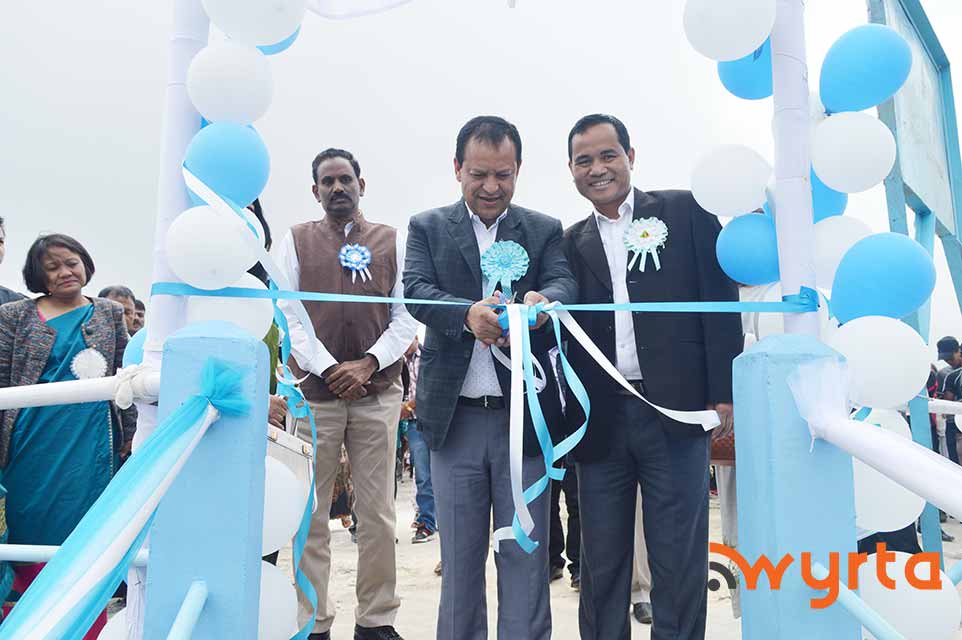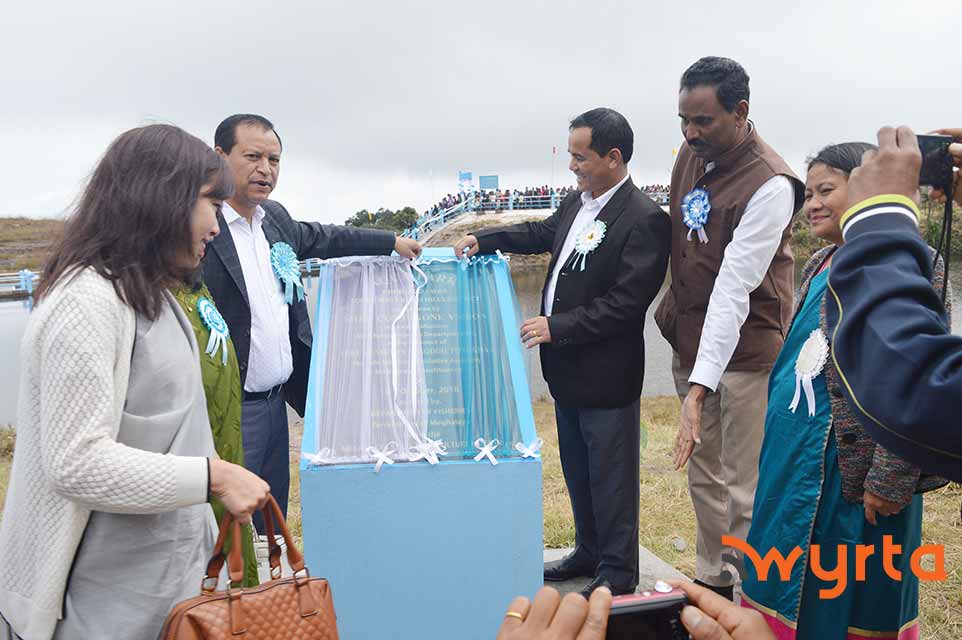 Advertisement
Advertisement