2-0 kut ka 6th U Kiang Nangbah Memorial Inter Office Football Tournament
Advertisement
---
Jowai : Ka lympung yaleh bol yong ka 6th U Kiang Nangbah Memorial Inter Office Football Tournament da sdang nadooh ka 19 tarik uni u bnai wada pynman da ka Sports Committee yong ka Meghalaya State Government Employees Federation, JH Unit ha madan Kiang Nangbah Stadium, Jowai da poi ko chawa kut ynne ka sngi.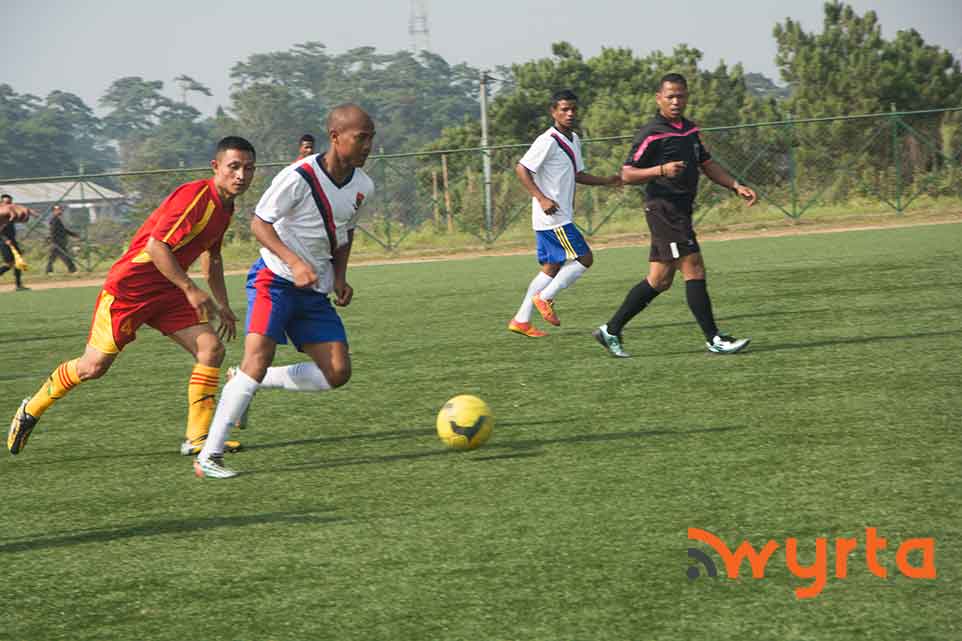 Ha ka yakhun wow rai jop da yachem hapyrdi ka Police XI waka PHE XI nawa sdang ka yaleh kiwa yaleh da pyrchang ki u pynyoo yei sap wei bor yong ki yow yoh ki u pynkhih yaka jaar goal wei neiliang ka Police XI da yoh chwa ko u thap ya ka goal wa nyngkong lyngba u Meker Suting ha ka minit wa 14 wei du hadien kattu katni por da yoh biang ko u thap ya ka goal wa ar lyngba u Lammi Passah haka minit wa 32.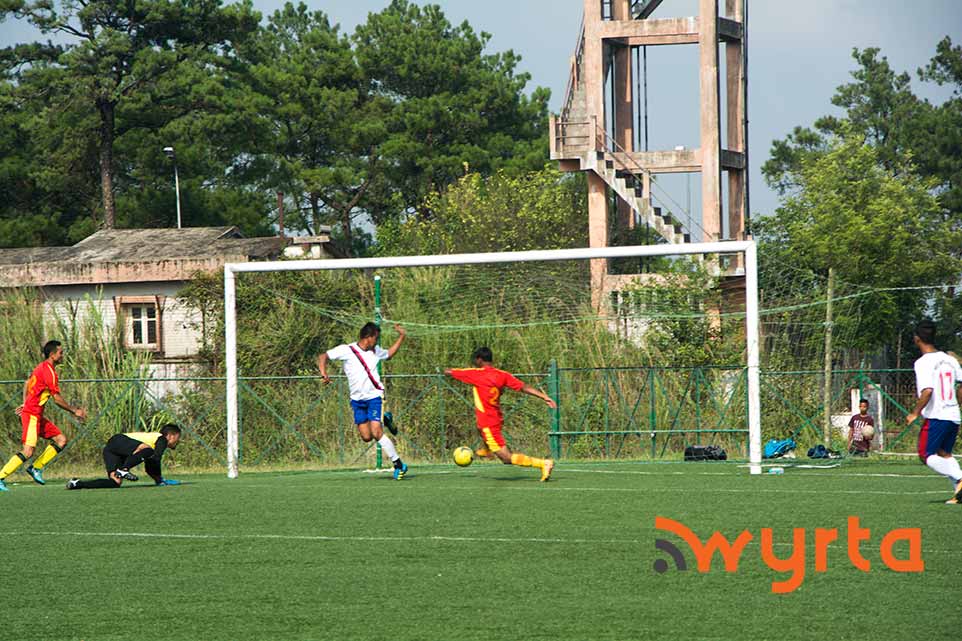 Ka Police XI da thap ko ar goal ha ka kylla step, katwa haka kylla miet won kiwa yaleh ka PHE XI da pyrchang ki u su kylliang ya ki goal wada chah thap ko haka kylla step tangwa kiwa yaleh ka Police XI da ye bait ki u khanglad yaki.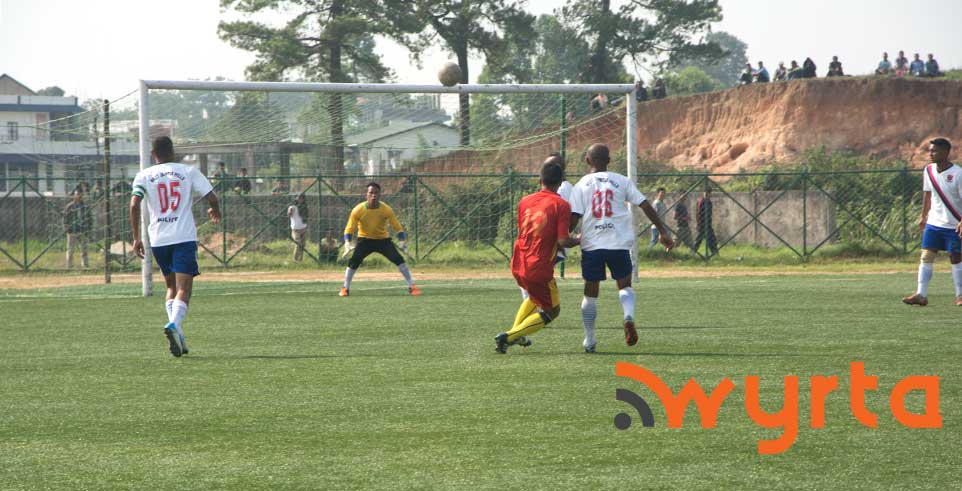 Ha ka kylla miet ym em de kiwa thap ya ka goal iwa da rai jop yaka Police XI. Ha kani ka sngi u ADC ka West Jaiñtia Hills u ma DP Kharsati da man u kam u kongsan.
Hawa kut da saam ya ki prize cha kiwa jop cha kiwa rem wei da saam leh yei naam cha u Top scorer iwa da e cha u Lammi Passah, i naam Best Goalkeeper cha u Heimonmitre Langbang katwa ya i naam Man of The Tournament da rah u Teibor Siangshai.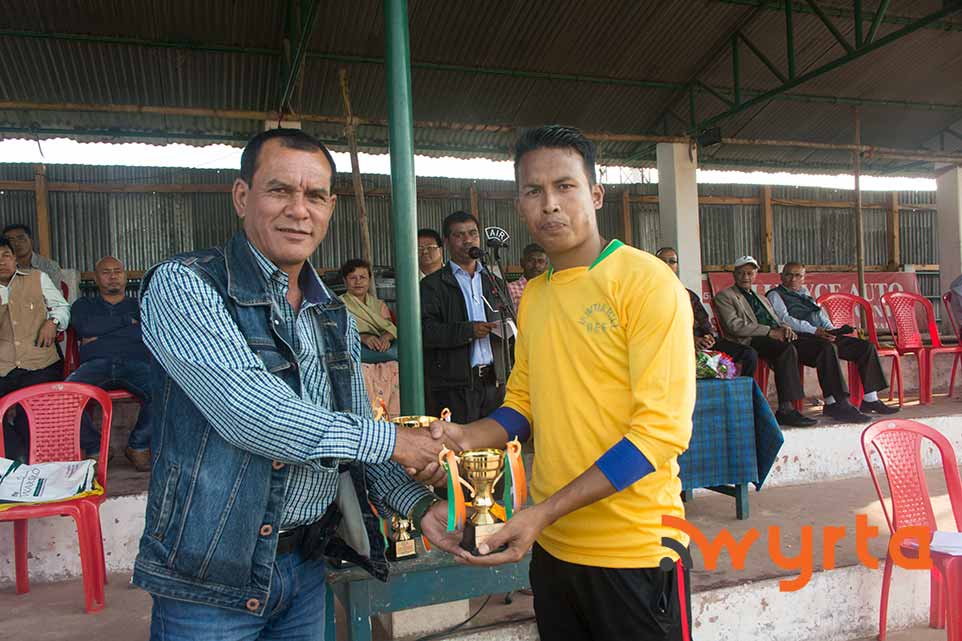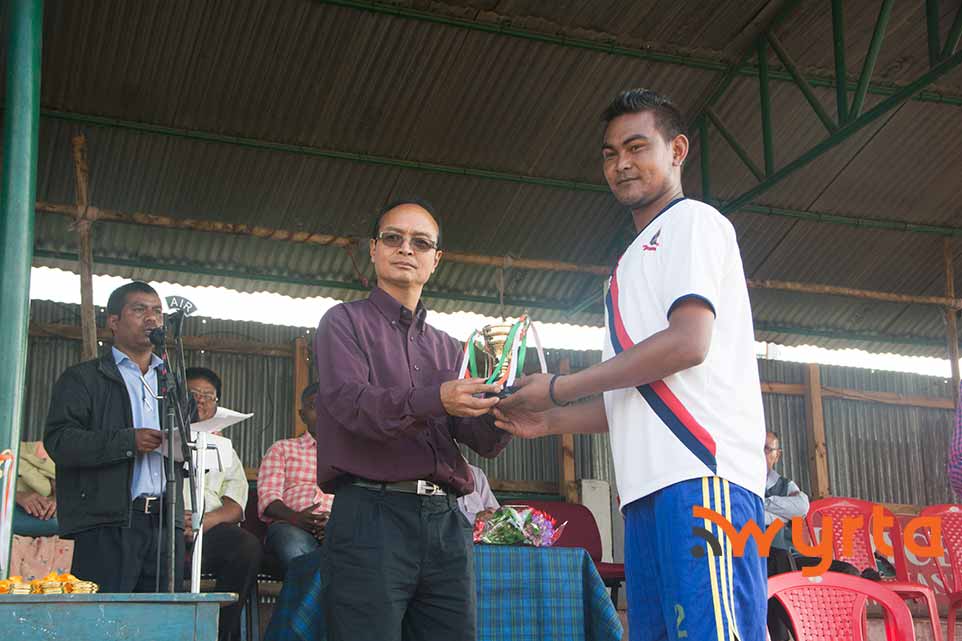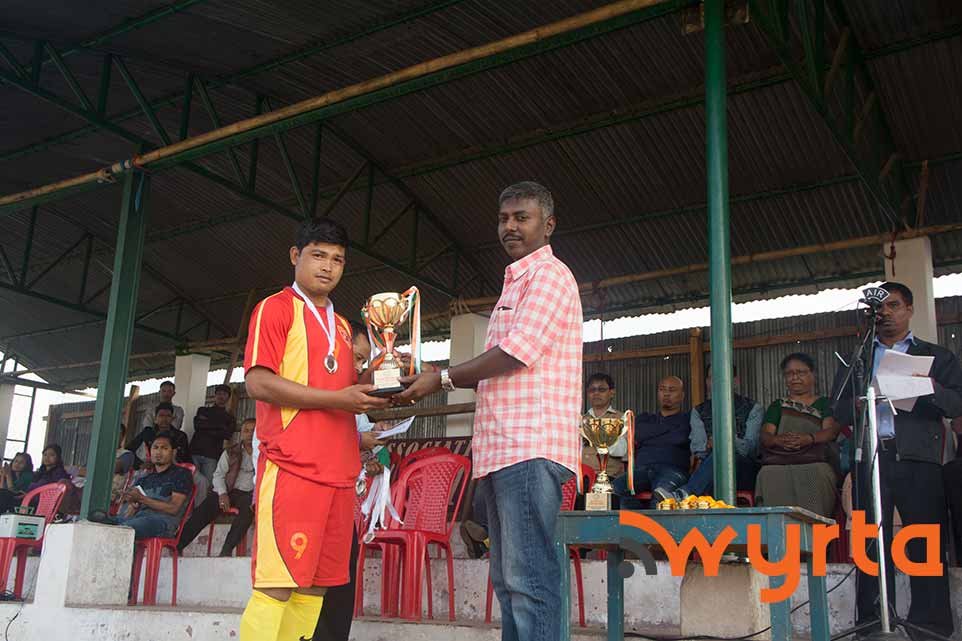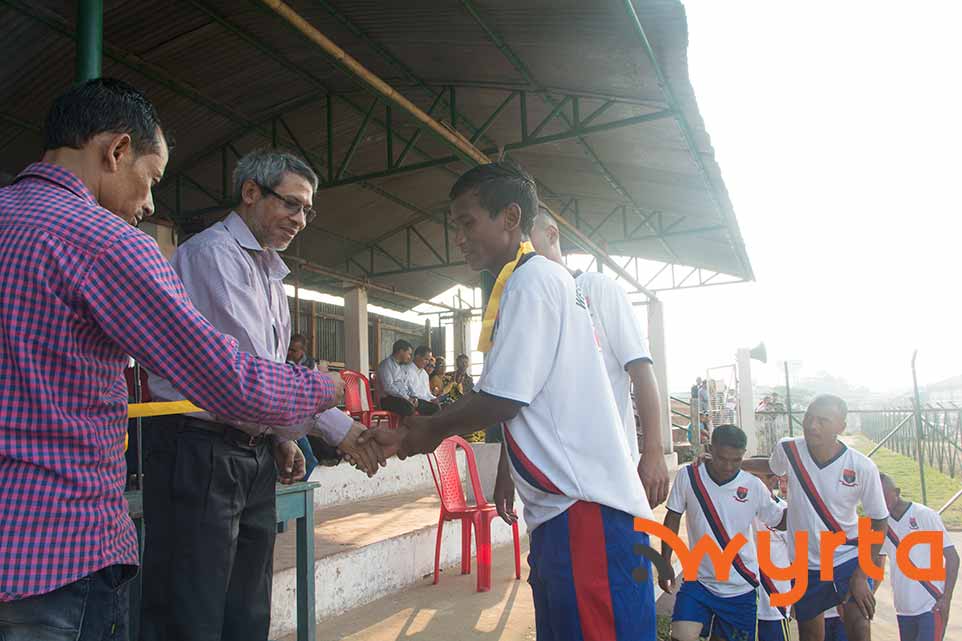 Advertisement