2nd Inter State Exchange Programme of MGNREGA held in Shillong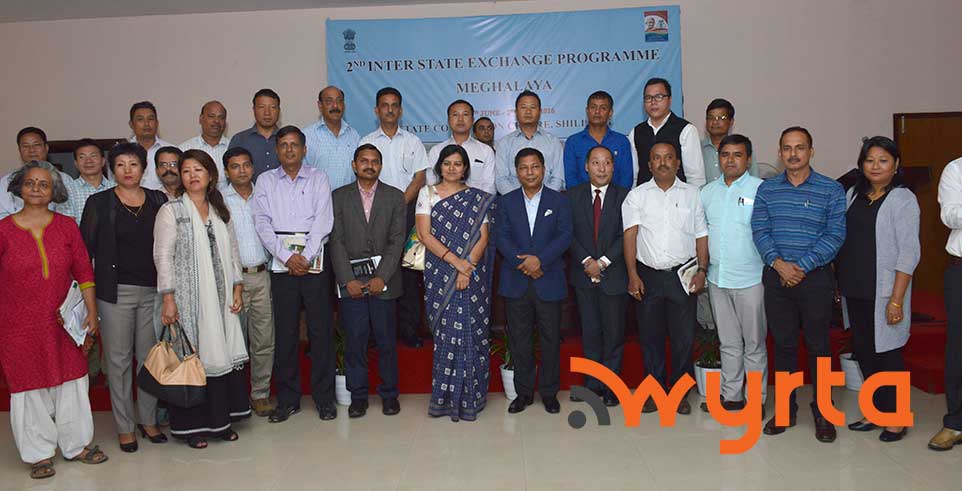 Advertisement
---
Advertisement
---
Shillong : The 2nd Inter State Exchange Programme of Mahatma Gandhi National Rural Employment Guarantee Act (MGNERGA) was held in Shillong from 30th June to 2nd July 2016 which was attended by representatives from nine states from the country.
Attending the 3rd Day of the exchange programme at the State Convention Centre, as the Chief Guest, Chief Minister, Dr Mukul M Sangma MGNREGA is a wonderful initiative not only to ensure funneling of resources for sustainable rural development but also to provide job opportunity to job seekers for the rural masses of the country. He said that MGNERGA is the largest economic stimulus and is a programme that will remain. The Chief Minister also expressed his gratitude to the Ministry of Rural Development for immediately responding to the release of fund for the wages which was the need of the state.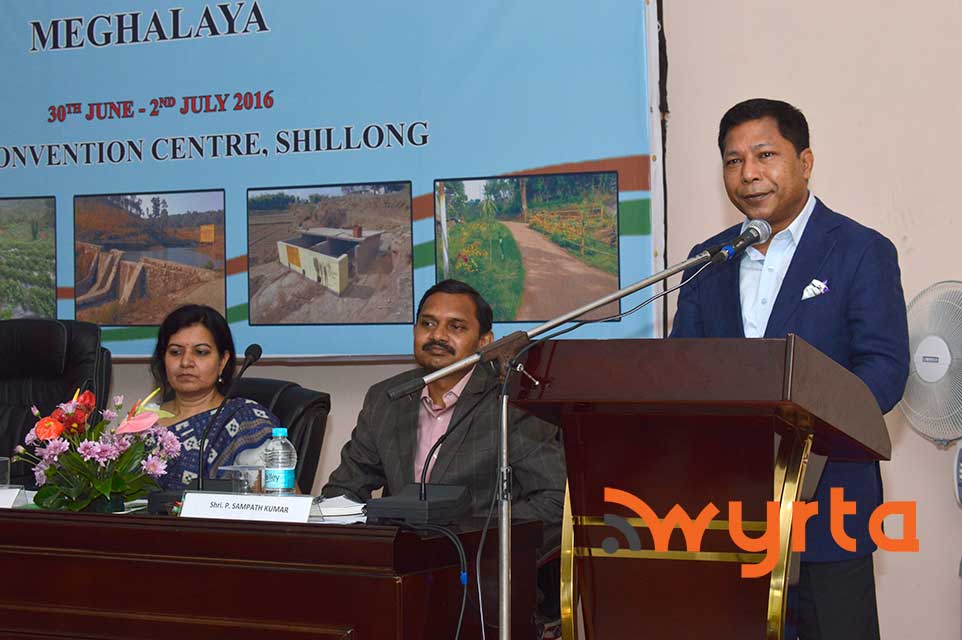 Stating that there was need to create an enabling environment for convergence he added that IBDLP can provide the platform to facilitate convergence with MGNREGA. The Chief Minister said that many out of box approaches come from such exchange programmes and the Black Topping of Rural Road Schemes (BTRRS) can be take away points for other states. He also informed that Meghalaya Institute of Governance will facilitate training of VECs and added that MGNREGA is not only an employment scheme but tool of economic and social change in rural areas.
Earlier, Joint Secretary, MoRD, Aparajita Sarangi said that MGNREGA is moving from social security to social entrepreneurship and the Ministry of Rural Development is bringing in simplicity in the implementation of the programme. Expressing happiness at the VECs sense of ownership over the programme she however stressed on the need to impart technical training to the VECs in time bound manner. Talking about the activities of MGNREGA she said that Berkeley Composting method which is rapid composting method can become the National Model if it proves to be successful in Meghalaya.
While assuring of funds from the Ministry, the Joint Secretary spoke about the need to go for massive convergence and urged upon the state to have a State Convergence Plan. She also said that the 3793 youth under MGNREGA need to be given training which would also tackle the severe dearth of technical personnel in MGNREGA as these trained youth can become Bare Foot Technicians. She also gave useful suggestions and highlighted areas that needed immediate attention.
Commissioner & Secretary, C&RD Department, Meghalaya, Sampath Kumar earlier gave the Keynote Address on MGNREGA in Meghalaya and highlighted new initiatives and focus for 2016-17 that would focus on saturation of individual livelihood enhancement works, introduction of 18 Day Compost in the villages to promote organic agriculture in the state, focus on water harvesting and conservation works including rural and eco-tourism projects, focus on convergence to leverage MGNREGA by providing technical and training support from line departments and MBDA and training and capacity building to VECs.
The function was also attended by Additional Chief Secretary & Chief Secretary In Charge, Y. Tshering, Development Commissioner, Government of Meghalaya, R. M. Mishra, Deputy Commissioners, Block Development Officers, VECs from all districts of the state besides representatives from Arunachal Pradesh, Assam, Nagaland, Mizoram, Tripura, Manipur, Sikkim, Himachal Pradesh and Jammu & Kashmir. (MIPR)