2nd State Shooting Championship 2016 gets underway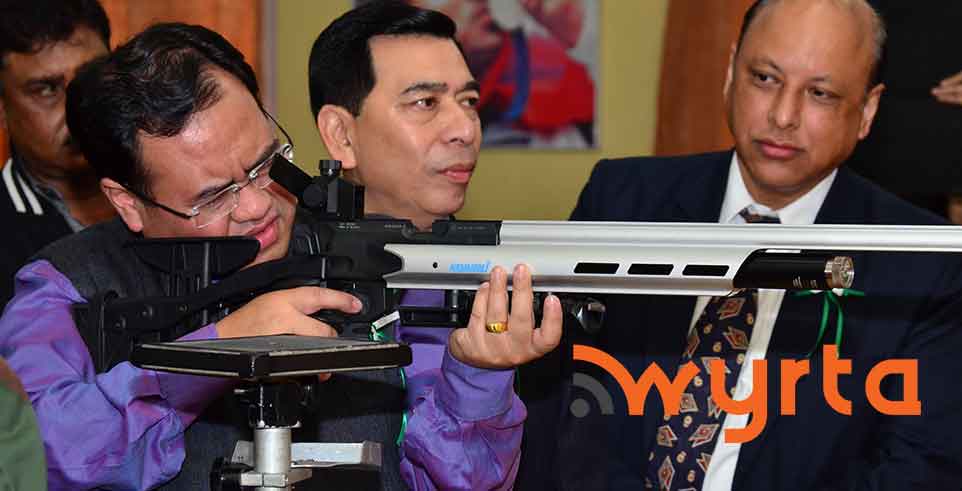 Advertisement
---
Shillong : With the aim to promote Shooting Sport in Meghalaya, the Shooting Association of Meghalaya (SAM) held the 2nd State Shooting Championship 2016 from
today the 26th till 27th July 2016 at the Assam Regimental Centre, Shillong.
The Championship was inaugurated today by the Commissioner and Secretary, Sports and Youth Affairs, Meghalaya, Shri F. R. Kharkongor, in the presence of the President of SAM Shri. John F Kharshiing and the Director of Social Welfare, Government of Meghalaya and Vice President of SAM Shri. H. M. Shangpliang.
Besides the participants, also present was the Joint Secretary of the Meghalaya State Olympic Association, Shri. Chiranjib Choudhuri, officials of the National Rifle Association of India and officials and members of the Shooting Association of Meghalaya.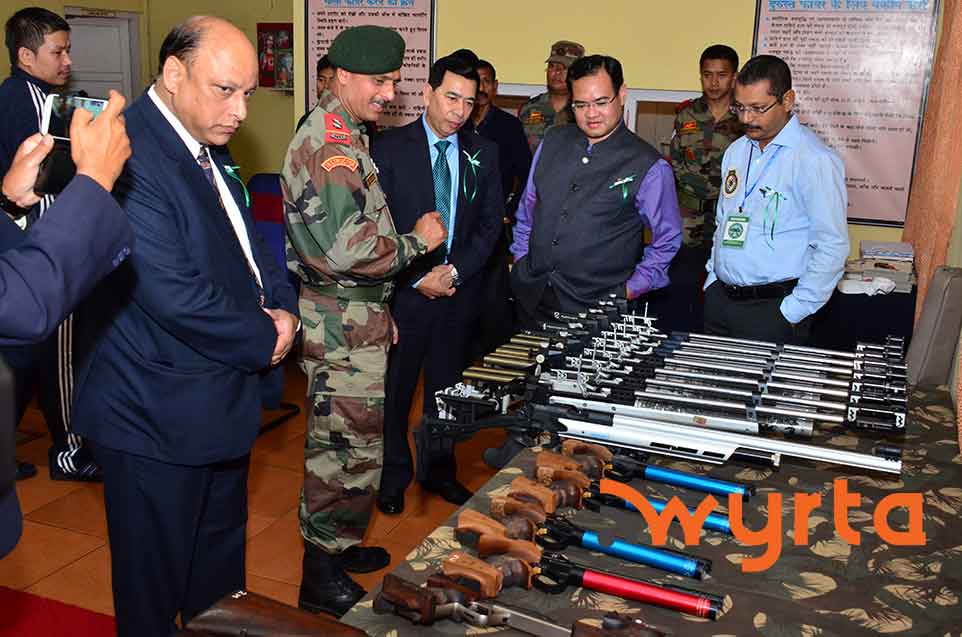 Speaking on the occasion, Shri. F R Kharkongor congratulated the Shooting Association of Meghalaya for organising the competition of a sport which has brought much glory to the Nation, through the likes of Olympics Gold Medalist Abhinav Singh Bindra, Silver Medalist, Lieutenant-Colonel Rajyavardhan Singh Rathor, Gagan Narang and many more. Reminding the gathering that the Government of Meghalaya together with the Meghalaya State Olympic Association had recently submitted the bid document to host the National Games in 2022, he said that the State was hopeful of winning the bid and also winning medals in different events with shooting being one of them.
Stating that the Government is already preparing athletes by way of imparting training in disciplines like karate, boxing, badminton etc, he added that shooting can also be adopted so as to help medal winners emerge.  Adding that hills people were good marksmen, he said that the Championship was a good platform to hone talents and bring out the talent pool to groom elite athletes who will win medals for the State in 2022.
It may be mentioned that the shooting championship is being conducted for the two age groups of (Junior girls & boys) and 21 yrs and above (Women &Men). Altogether 68 participants have registered for the Championship comprising of shooters from the Assam Regimental Centre, National Cadet Corp, Meghalaya Home Guards, SAM as well as public participants. Winners of the Championship will represent the State at the North East Zonal Shooting Championship at Dimapur, Nagaland to be held from August 29 to September 3, 2016.