6-0 jop ka Larnai FC ya ka Iaityllilang FC ha Wahiajer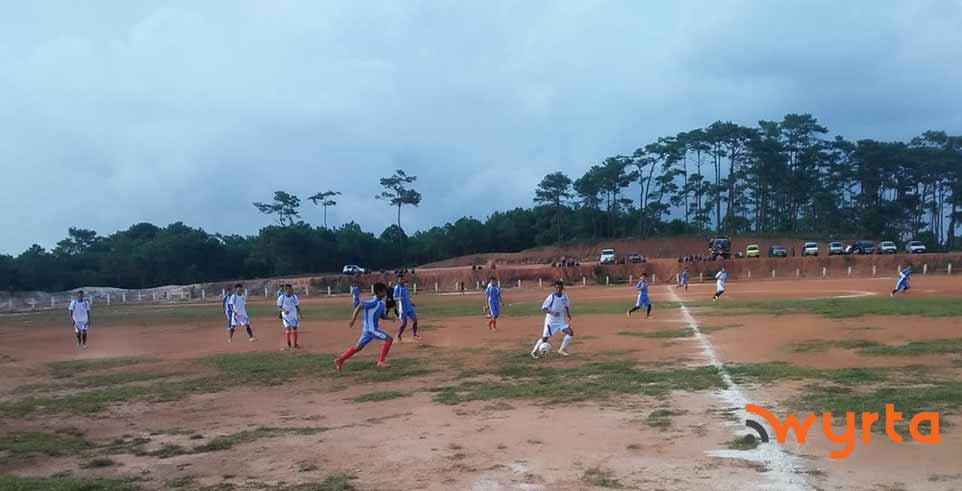 Jowai: Haka 4th Invitation Open To All wada pynman da ka Wahiajer Sport Club, ynnne ka sngi, ka Larnai FC da jop ko ya ka Iaityllilang FC da 6-0.
Ya ki kool ka Larnai FC da thap da u Andy Mawthoh, u Chesterfield Nongdhar, u Thrain Khariong, u Reson Malngiang, u Ejingmut Lyngdoh wa u Atlanson Kharmaw.
Advertisement
---
Ya ka naam Man of the Match ha kani ka sngi da yoh da u Chesterfield Nongdhar na ka Larnai FC.
Ka yaleh wa bood u Man ko ha ka 21 tarik uni u bnai hapyrdi ka Blue Berry Boys pyrchah yaka Kenny FC heipor 2:30 i sngi.