Bill against dual post tabled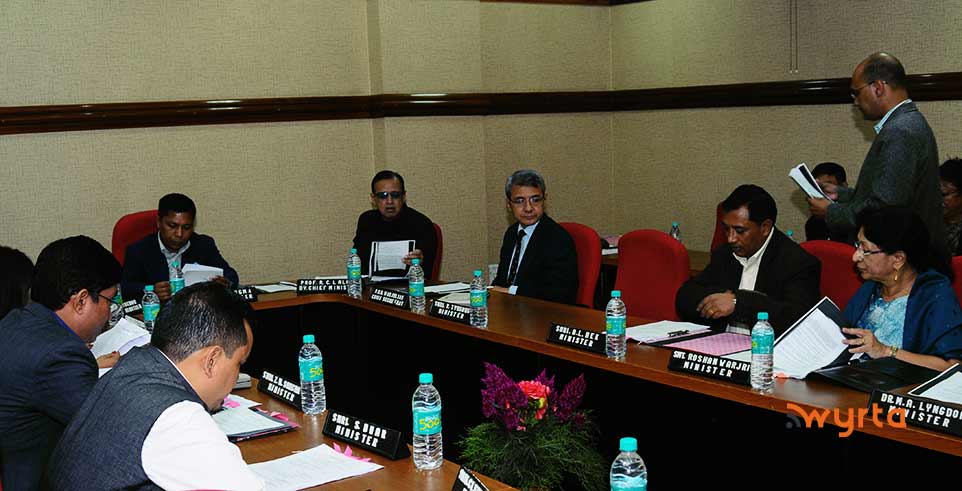 Shillong: The Meghalaya Cabinet discussed and decided to introduce two bills for amendment of Prevention of Disqualification of MLAs Act, 1972 and the Contract Labour Rules, 1971 of Assam, respectively at a meeting here this evening.
Briefing the Media after the meeting, Chief Minister Dr. Mukul Sangma said that the Government has decided to introduce Prevention of Disqualification (Members of the Legislative Assembly of Meghalaya) Amendment Bill, 2015 to replace the Prevention of Disqualification (Members of the Legislative Assembly of Meghalaya) Act, 1972  where there would be  few amendments proposed basically to prevent dual holding of posts. "Once a member has been elected to both the Houses, one of the seats has to be relinquished, which is the ultimate objective of this amendment", he said.
Advertisement
---
Referring to a constitutional provision, the Chief Minister said that this has been the issue of discussion and "since legislative responsibility of the State Government also needs to be attended to in the right perspective in such cases, so that there is complete clarity of our approach", the Government has decided that it would be prepare this proposal and place it before the floor of the House for its consideration, he added.
Regarding the proposal to amend the Meghalaya Contract Labour (Regulation and Abolition) Rules, 1971 of Assam as adapted by Meghalaya, Minister in charge of Labour, Ampareen Lyngdoh informed that the proposal was necessitated in order to facilitate upward revision of rates of fees for security deposit, registration and licenses prescribed in Rule 24, Rule 26, Rule 30 and Rule 32 and an amendment to Rule 38 for procurement for payment of fees. "These rates have not been revised since 1974", she said.
The same would be put on the public domain for objections and will be reviewed after six months, it was informed. (MIPR)