Cabinet okays new recruitment procedure by DSCs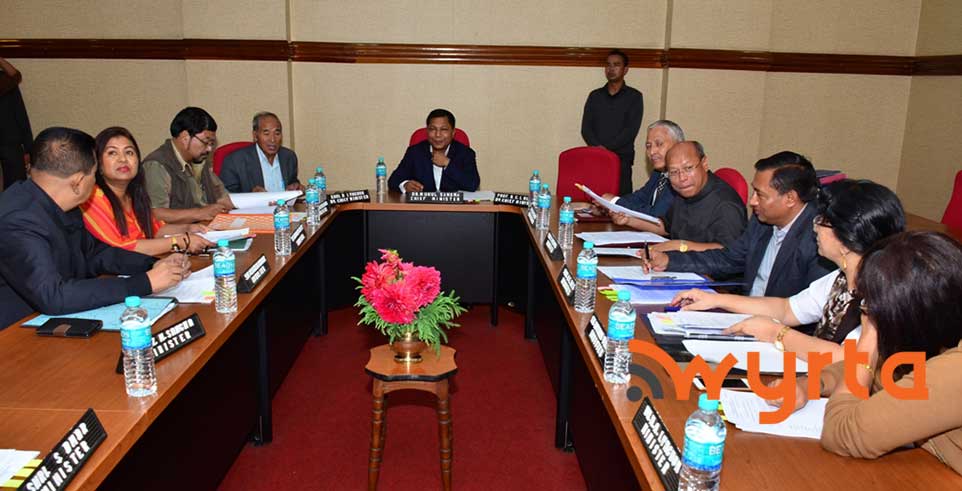 Shillong : The State Cabinet in its meeting today has approved three proposals, including the proposal by the Personnel Department for Amendment of the relevant paragraphs of the Office Memorandum relating to the composition, functions, etc of the District Selection Committees (DSCs) for different districts in the State and the procedure for direct recruitment to various categories of posts which come under the purview of the DSCs.
Briefing the Media persons after the meeting, Chief Minister Dr. Mukul Sangma informed that the the department had come up with the proposal since there was a need for prompt declaration of results after interviews conducted by the DSCs for filling up the vacancies. He said that on many occasions it has been seen that there was undue delay in the whole process of conducting recruitment by the DSCs and the declaration of results because of the certain guidelines pertaining to the written exams. This amendment seeks to do away with components like lengthy essays, précis writings and ensure that there is objective type of questions so that the whole evaluation of the papers can be fast tracked and results can be declared without delay, he said.
Therefore the Cabinet has approved the proposed amendment and henceforth, the interviews under the respective DSCs would have a total of 300 marks, including 70 marks for General English in objective format, 130 for Aptitude, 30 for General Knowledge and 30 marks for interview.
The Cabinet also has approved the proposal by the State PHE department for regularization of its 16 employees to give effect to the Agreement signed by the Department and Hima of Mawphlang in 1978 for implementation of Greater Shillong Water Supply Scheme.
Informing this, the Chief Minister said that there was a need for quite a substantial amount of land from the Hima for the Water Supply Scheme and to ensure that this land was made available to the department without any compensation and without payment of any taxes, the agreement was signed and was duly registered with the Sub-Registrar of East Khasi Hills, Shillong.
Based on this agreement a number of posts in the grade III and grade IV level of the department were filled up to absorb the local people under the jurisdiction of the Hima Mawphlang, but whose services were not regularized till date, he added. The matter was examined by the department after representations were submitted by the Hima Mawphlang and the affected people and came up with the proposal to regularize the services of those appointed, which was accordingly approved by the Cabinet.
The Draft Meghalaya Water Resources Engineering Services Rules, 2016 was also brought for the consideration of the Cabinet because so far the Department had not framed the rules for the officers of the department. Deputy Chief Minister Rowell Lyngdoh informed the media persons that earlier, the department was following the rules of Agriculture department under Irrigation branch. Now the department has framed its own rules for promotion and recruitment in three stages – first, a senior officer in the rank of Superintending Engineer, secondly the Executive Engineer and thirdly for the SDOs level, he said. (MIPR)