Cha Nagaland u lai yakhun ka "THE LYNX" na Jowai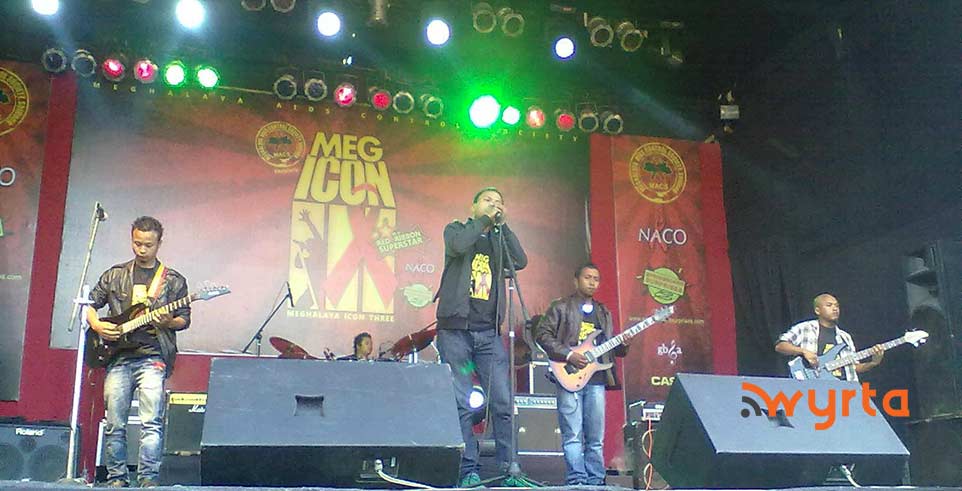 Advertisement
---
Jowai : Kawi na ki dhab tem na Jowai da yoh lad ko u man kam kawi na ki 25 tylli ki dhab tem na waroh kawi ka ri India kawa chah jied u ya chimbynta ha ka Hornbill International Music Festival & Rock Contest 2015 kawa daw pynman ha Nagaland.
Kani ka yakop u sdang ko nadooh ka 3 tarik uni u bnai wei daw pynkut ya ka ha ka 6 tarik. The Lynx daw tem ki ha ka 5 tarik ha kajooh ka sngi wa ka kynhun na Australai kawa tip pyrtuid kam ka Big Jumanji wa ki Coat Hangers.
Ya kiwa jop u yoh rah ki T. 10 lak, kiwa poi wa ar (1st runners-up) u yoh ki T. 5 lak katwa kiwa poi wa le  (2nd runners-up) won T. 2.5 lakh.
Ya ka The Lynx da seiñ ya ka ha u snem 2009 kiwa kynthup ya u Levi kam u nongrwai, u Diam u wa tem Guitar heijooh i por leh u nongrwai, u Micheal kam u lead guitarist, u Marco uwa tem Bass wa u Sam uwa tem drum.
Kini ki 5 ngut da ya maya lok ki nadooh wa dang khian ki wei da man ki leh ym du tang kam ki dkhot kani ka dhab tem, ki da sniaw yajan ki kam kiwi chi yung chi sem.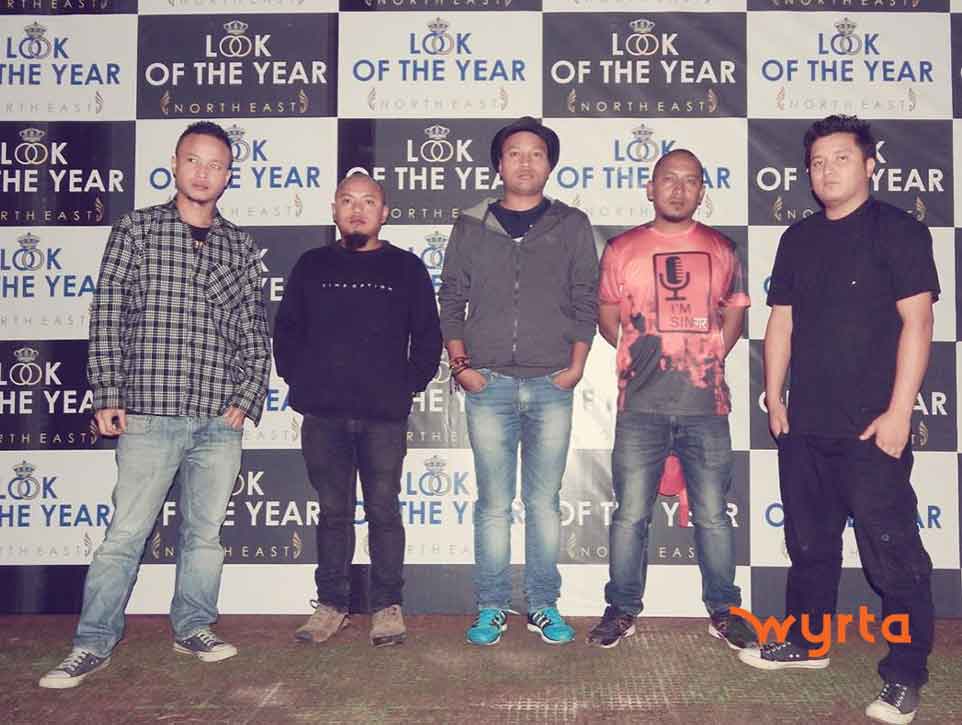 Ki jait sur wa ka-it ki u tem u rwai toh RnB/Rock/Hardrock. Ki nongrwai wa e mynsien ya ki u chna sur toh Rush, Iron Maiden, The Eagles, CCR, Black Sabbath wa kiwi.
Da ong ki leh wa ki da yoh mynsien ki leh na ka kynhun tem warim ka chnong Jowai ka Band's Men kamjooh na ki kynhun wa pawnam ka Shillong ka Soulmate.
Hei lai luti yong kani ka dhab tem da dep ki u yachimbynta ha kiwa boon ki yakop tem kam ha ka MPUF Battle of the Bands heiwa da yoh ki u rah yei naam jop heijooh i por leh da yoh ki dkhot ki yei naam Best Guitarist wa Best Bassist.
Ha u snem 2013 da man wa ar ki ha ka Youth Fest 2013, ha ka Tura Beat Contest 2013 da psiah ki leh cha ka kyrdan final, kamjooh ha ka Meghalaya Icon III.
Ha ka yakop Rock O Phoenix, Alcheringa, IIT Guwahati Cult Fest 2014 da poi ki ha ka Top 6. Ha uni u snem ha ka Rockathon ha Amlarem u dkhot yong ki da yoh u ya i nam Best Guitarist.
Ha kani ka lympung Hornbill International Music Festival & Rock Contest 2015 daw wan pynwyrngia leh da ki dhab wa pawnaam kam ka Official ABBA Tribute Band wa ka Helloween.