Chah kem uwa suba emkti wow khyndang ya ki dukan ha Jowai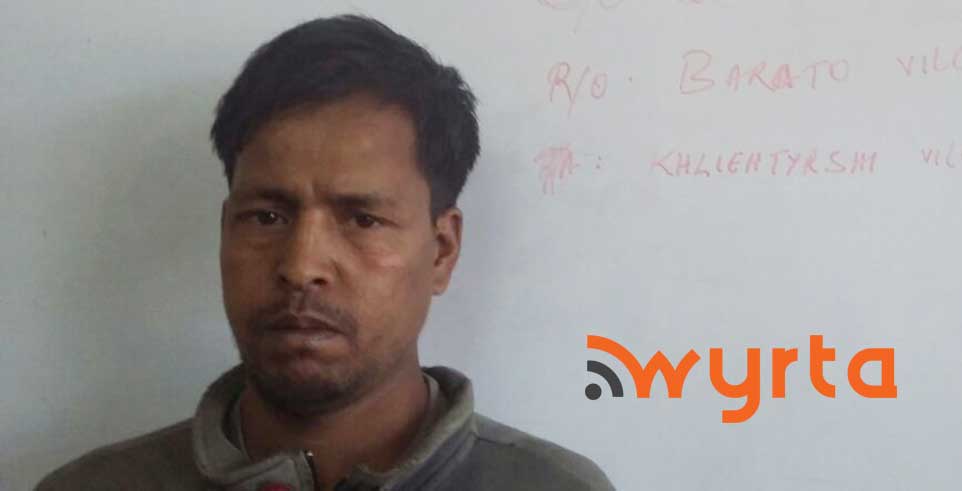 Jowai : Katkam ka khubor wa da yoh na ki pulit ka Jowai Police Station, da pyntip wa kem ya uwi u bru uwa tip pyrtuid kam u Heimonmi Lamare uwa na ka chnong Khliehtyrshi.
Da ong wa ki pulit da suba joor ki wa uni u bru emkti u ha kiwa boon ki kaam tooh tangwa hadooh katni dang len u ki.
Also Read: Chah khyndang wei chah tooh 5 tylli ki dukan ha ka chi miet
Da pyntip leh wa uni u jooh u bru da jooh em case teiñ u ha Jowai Police Station hadooh le tylli kiwa yatooh wa i tooh.
Ya u Heimonmi Lamare daw wanrah ha yung bichaar mynstep ka 12 tarik.
Heijooh i por da suba joor leh wa uni u bru da emkti u khyndang yei dukan u ma Lamphrang Shylla ha ka 30 Naichiphaw 2016.
Ini i dukan u ma Shylla em i ha Seiñraij Shopping Complex mar pyrchah ka yung krehkaam u DC heiwa da chah tooh ki that ki nep kiwa chongdor hadooh T. 65,000.
Da sdang chem dien ki pulit oo uni u bru hadien wa em u khynnah wa lai li tyrwa toh dor ya ki that wa tooh na dukan u ma Lamphrang cha ki dukan ha Iawmusiang.