---
Advertisement
Chah khut u Emboklang Nongkhlaw wow yaleh psiah cha ka Indian National U-16 Boys' Football Team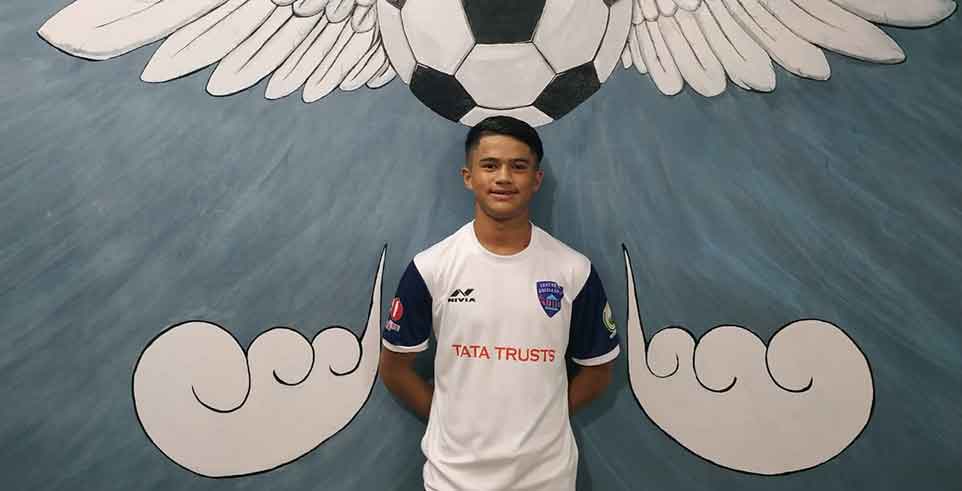 Shillong: U Emboklang Nongkhlaw daw lai pyrchang u ha ka trial wow chah jied wow em hapoh ka Indian National U-16 Boys' Football Team.
U Nongkhlaw da chah jied chwa u hapoh Tata Trusts' Flagship Centre of Excellence for Football ha Aizawl wei da yoo yei sap yong oo da u Coach ka India U-16, u Bibiano Fernandes ha Mizoram.
U Nongkhlaw toh uwa thap kool boon dooh ha ka Mizoram U-15 League, heiwa da ye u wow thap hadooh 14 goal.
Neini daw lai u cha Goa ha kani ka 14 tarik neibynta ka trial.
Chwa wow chah jied ha ka Centre of Excellence, u Nongkhlaw da yalehke u ha Shillong kam waka Royal Wahingdoh wa Shillong Lajong, wei da embynta u ha ka dhab Meghalaya ha u 2017 Sub-Junior National Championship wei da yalehke u leh na ka H Elias Higher Secondary School ha ka Subroto Cup ha u snem wa dadep.
Advertisement