Chah ktah ki karkhana ka Vietnam wa duna i poi ki tiar na China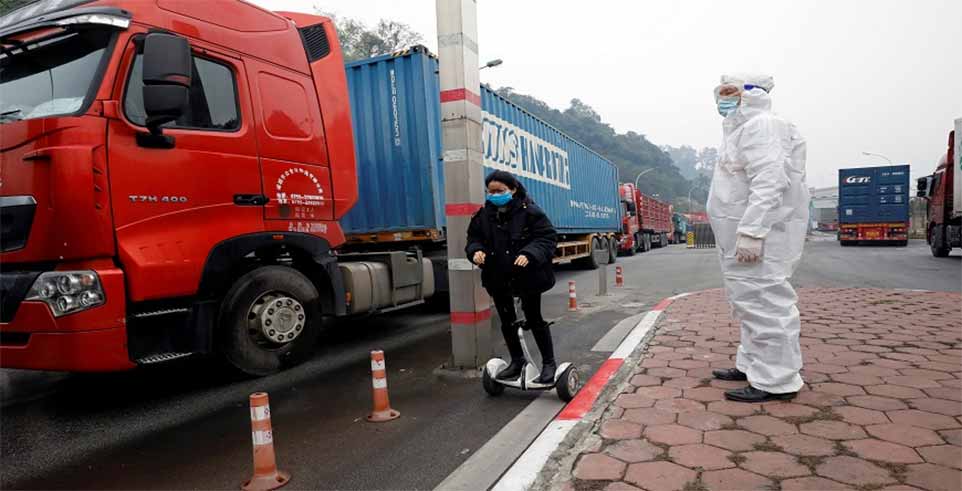 Advertisement
---
Advertisement
---
Ki karkhana pynmih tiar ka Vietnam da sdang ki wow chem chitom nei wym biang poi ki tiar wa emkaam ki na China neidaw wa poor u khñiang COVID-19 iwa ye u ktah hadooh wow pynmih ya ki phone wa thymme ka Samsung da pyntip ka Ministry of Industry and Trade ka Vietnam.
"Kiwa chna kari, ki tiar Electronics wa kiwa pynmih phone da chem chitom ki wow yoh ya ki tiar (Spare Parts) ha kini ki por wa em u khñiang COVID-19," da pyntip ka Ministry.
Ka Vietnam kyrchaan ko du haka China yow yoh yaki mar yow pynmih yaki tiar ki tar ha ki karkhana yong ko iwa da ktah yaka ri hi waroh kawi.
Ka Vietnam da pynduna ko yei khang wow khayi haki thaw khappood waka China nadooh ka 20 tarik yow pynku yaka khayi pateiñ.
Ka Samsung toh ka Company wa heh dooh kawa na baar ri kawa da sdang karkhana hapoh Vietnam wei da pynemkaam yaka wow pynmih ya ar tylli ki phone thymme yong ka Samsung.
Ka Samsung dang pyrkhat ko wow wanrah yaki tiar yow chna phone da ka lieñsuiñ lane da ki jhaad tangwa ini daw pynku yei lutphut wei daw ku dor ka Phone kamjooh daw pynsuki ko yei ye pynmih boon ki phone.
Ka Samsung da ong ko wa daw yaleh katwa ye yow pynduna yei ktah i kreh.
Hanlada ym em khang ya kiwon kiwon ki karkhana, i slem wow poi ki tiar ki tar wa emkaam da ktah ko leh ya ki karkhana wa pynmih kari wei wow thooh na wi yow pynyoh yaki tiar wa emkaam man ko leh kawa chimpor.
"Lada ym ye wow pynduna yei poor uni u khñiang hapoh 2 bnai daw ktah ko hadooh yei ye wow pynmih TV yaka ri wa yaki phone," katkam wa kheiñ ka Vietnam Electronics Business Association.
Hapoh Vietnam da em kamwa 16 ngut kiwa da yoh ya u COVID-19.