Chah pynemkaam i pyrtuid ka Meghalaya Police yow pynpoor khubor thok ha Facebook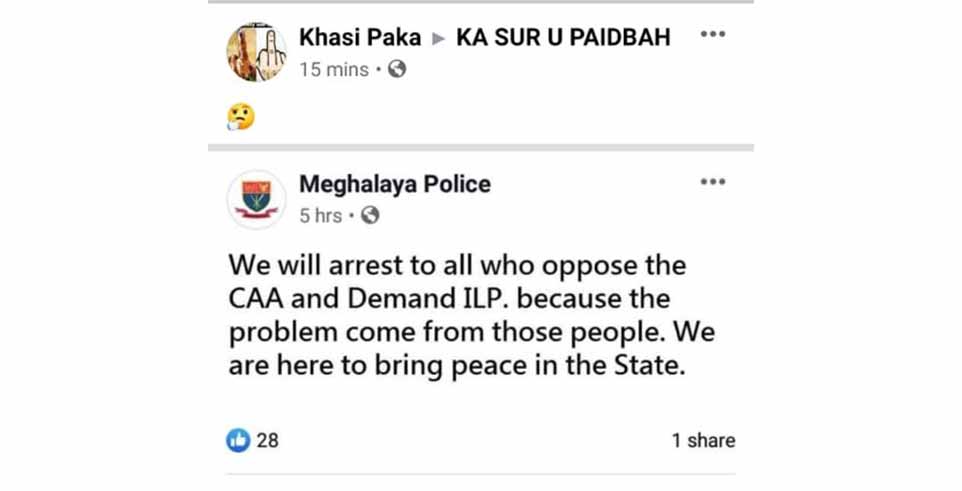 Advertisement
---
Advertisement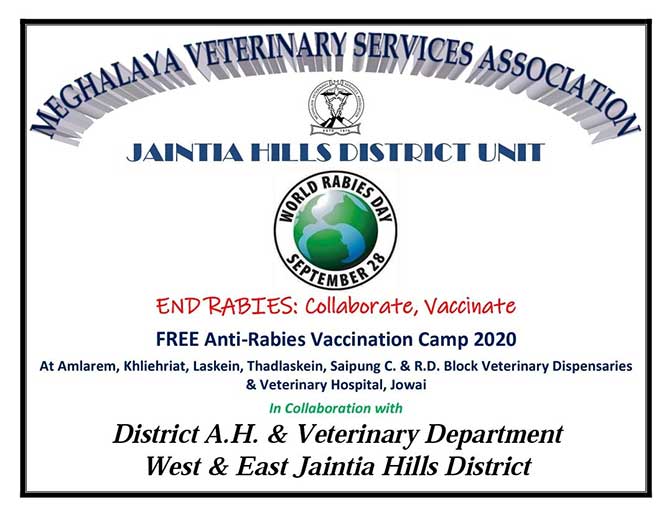 ---
I pyrtuid wa i chap (Logo) ka Meghalaya Police da em wa pynemkaam bakla ki yow pynpoor ya ki khubor thok ha Social Media.
Katkam wa pyntip ki pulit, da em wa pynchna yei pyrtuid ka Meghalaya Police waka Logo wei hapoh ini da thoh dei ktien phareng "We will arrest all who oppose the CAA and Demand ILP. because the problem come from those people. We are here to bring peace in the State."
Ya ini da booh ha kawi ka Facebook page wa tip kam "Ka Sur U Paidbah" da uwa pynemkaam Facebook wa booh pyrtiud "Khasi Paka".
Heiyatoh wa ini, ki pulit da booh Case ki pyrchah ya uwa booh ya ini (Khasi Paka) kamjooh ki Admin ka Facebook Page Ka Sur U Paidbah hapoh ki kyndon aiñ wa yatoh wa ini.