Chief Minister pitches North East as destination for high end tourist at business summit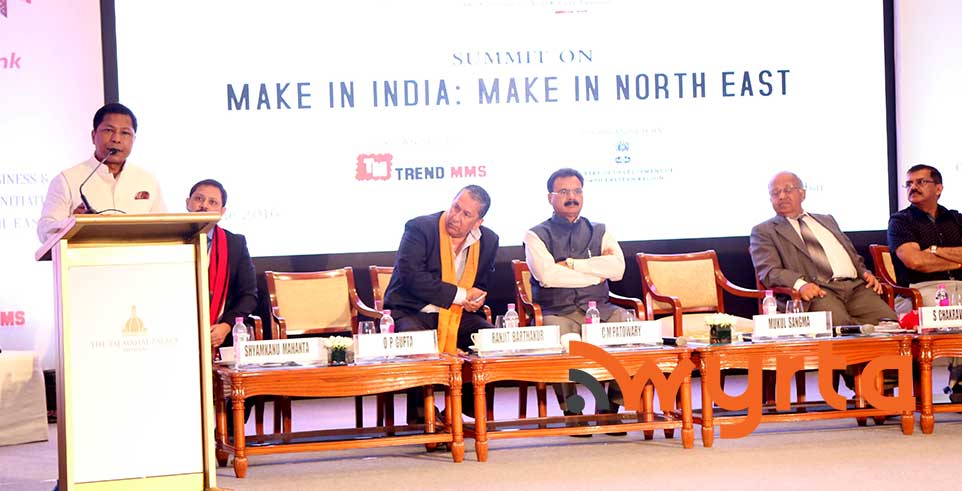 Mumbai : The North East India Business and Cultural Integration Initiatives, organized by Department of Industrial Policy & Promotion, Government of India and Confederation of Indian Industry was held on 30th June 2016 at Mumbai which was attended by Chief Minister, Dr Mukul M Sangma as the Chief Guest.
Speaking to the gathering during the Inaugural Session, Dr. Mukul M Sangma said that the summit is a culmination of a humble beginning to bring North East to the rest of the country. He said that the North Eastern region being a conglomeration of frontier states the growth and prosperity of this region is very important. He stated that the region has seen visible positive impact in the last few years due to number of investments viable for the region hence there is a need to ensure that the growth and prosperity does not get dislocated.
Advertisement
---
The Chief Minister stated that the suspension of North Eastern Industrial and Investment Promotion Policy, 2007 (NEIIP) has affected industrial development in North East however there has been collective efforts by the state governments of North East to operationalize the same with few modifications and improvements as articulated by the North Eastern states. He added that North East is better governed for business prospects and there is a need to look at sustainability of business and livelihood in the rural areas of the region leveraging upon the renewable natural resources and human resources. "North East needs to be seen as an alternative destination for high end tourists," he said.
The Chief Minister also informed that to achieve economic growth and development while promoting inclusive growth on a sustainable basis, the government of Meghalaya has embarked upon a number of initiatives.  He stated that Meghalaya being blessed with great human and rich renewable natural resources has a potential of investments in Agriculture, Horticulture, Tourism, Education, Health and Forest Based Industries. He added that government is embarking upon creating Meghalaya as a destination with its rich virgin areas with immense wonders of nature leveraging upon the culture, nature and biodiversity of the state. Meghalaya can be state for investment on a sustainable model he said.
North East India Business & Cultural Integration Initiatives aims at promoting North East India as business and Tourism destination. As a part of this initiative, 'Make in North East' summit is a part of Government of India's Make in India.
The day long summit was attended by Chandra Mohan Patowary, Minister, Industry & Commerce, Transport & Parliamentary Affairs, Government of Assam, Joint Secretary, DoNER, A M Singh, Chairman, CII North East Council, Sandipan Chakravorty among others. Various corporate houses gave presentations of their success stories in North East region.
State Governments of the North East Region gave presentations on the possible business avenues in the region. Representatives of corporate houses such as IL&FS, Shapoorji Pallonji and Tata Trust also spoke about the various business avenues in the region. (MIPR)