Advertisement
---
Advertisement
---
---
Advertisement
---
Advertisement
Child Labour Survey in Jaintia Hills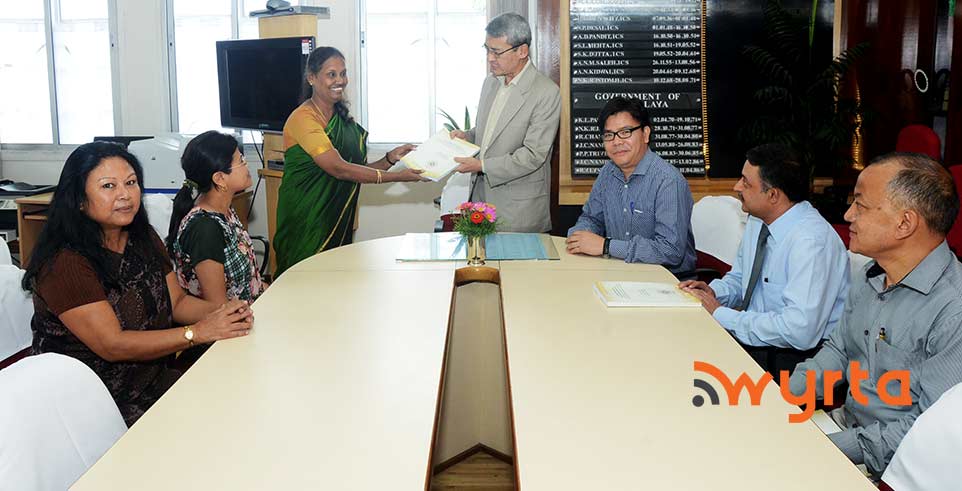 Shillong: A study on the "Dynamics of Employment of Children and Socio-Economic Reality: A Study of Children in Hazardous Occupation in West and East Jaintia Hills Districts of Meghalaya" was entrusted by the Department of Labour and Employment, Government of Meghalaya to the V. V. Giri National Labour Institute (VVGNLI) Noida, under the auspices of the Ministry of Labour and Employment, Government of India. The study was a collaborative effort of Dr. Helen R. Sekar, Dr. Otojit Kshetrimayum (VVGNLI, Noida) and Dr. Deigracia Nongkynrih (NEHU, Shillong).
The study aimed at examining the prevalence of child labour in the villages of East and West Jaintia Hills Districts of Meghalaya where coal mining is predominant.  100 villages across East and West Jaintia Hills were selected for the study. The selection of the villages for the study was based on the Vulnerability Mapping Survey in rural areas, conducted by the Government of Meghalaya during the year 2013. The Vulnerability Mapping Survey covered 6168 villages (39 C&RD Blocks and 579 Gram Sevak Circles) across the 11 districts in the state. The survey was an attempt to locate the number of villages where the occupations and processes prohibited for children under the Child Labour (Prohibition and Regulation) Act 1986 were prevalent.
A household survey of these selected villages was conducted during November 2013 to January 2014 with 544 field investigators. The field investigators were drawn from the government officials, teachers and educated villagers from the East and West Jaintia Hills Districts. The field investigators were imparted training on the method of data collection. A total of 22,191 households were covered with a total population of 1,32,636 of which 66,931 males (50.5%) and 65,680 females (49.5%) were recorded. The survey coverage extended to the households, workplace, labour camps and coalmine site/depot.
Of the total sampled population of 1,32,636, the total children in the surveyed population were 66,921. The incidence of working children identified through the survey was 3041 of which 2242 i.e. 3.3% were identified as full-time working children (only working children (OWC); 59 children i.e., 0.1% who were attending school and were also working (ASW) and 740 children, i.e, 1.2% were reported to be neither at school nor at work (NSNW).
Labour force participation across the surveyed villages was recorded at 36.79 % of the total population – 22.95 % males and 13.83 % females. Unemployment rate was recorded at 2.43 %. Further, the extent of employment is concentrated in casual labour (51.28 %) and self employment (21.95 %). Based on the survey conducted, out of 22,191 respondents, 1951 (8.8%) were migrants of which 507 (2.3%) were from other villages of Meghalaya (intra-state migrants), 1286 (5.8%) were from other states of India (inter-state migrants) and 149 (0.7%) from Nepal (international migrants).
The Report was presented to Shri P. B. O. Warjri, Chief Secretary, Government of Meghalaya on the 14th September, 2015 in the presence of Shri M. S. Rao, Principal Secretary to the Government of Meghalaya, Labour Department and Smti M. N. Nampui, Labour Commissioner, Meghalaya by the Project Director, Dr. Helen R. Sekar. (MIPR)