Chimbynta u Lat ka Meghalaya kam u kongsan ka Sir Syed Day na Shillong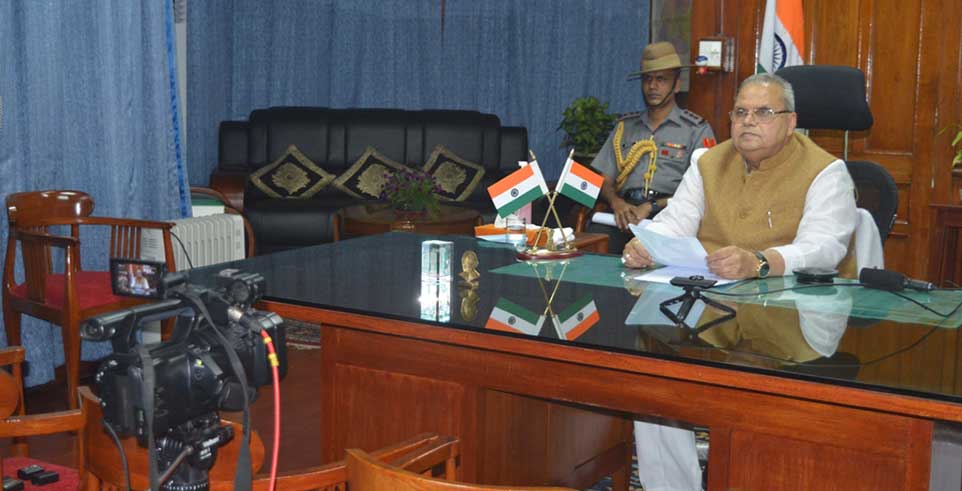 Advertisement
---
Shillong: U Lat ka jylla Meghalaya u Satya Pal Malik da chimbynta u ynne ka sngi ha i lehkmen yaka Sir Syed Day 2020 ka Aligarh Muslim University kam u kongsan.
U Satya Pal Malik da chimbynta u ha kani ka yalang lyngba ka Internet deiwa emlang u Vice Chancellor ka AMU u Professor Tariq Mansoor, u Pro Vice Chancellor wa kiwi kiwi na Aligarh Muslim University, Mumbai waka United States of America kiwa da ya embynta lang ki.
Advertisement
---
Yaka Sir Syed Day da lehkmen yaka man ka 17 tarik u Naichiphaw kawa men leh ka sngi kha u Sir Syed Ahmed Khan kam uwa sdang yaka Aligarh Muslim University uwa man kam u bru wa da emkti bha wow pynkylla yaka kaam puræ puthi uwa da kha ha u snem 1817.
U Lat hawa e yei klam yong oo da yaroh u ya ki kaam wa bha ka Aligarh Muslim University kawa da e ko haka ki kaam puræ puthi, ki kaam thooh bniah kamjooh ha ki yalehke Sports. Kamjooh da yaroh u ya kiwa lai puræ puthi yei em ki yei kitkhlieh. Da kynmoo tympang u leh ya i por wa jooh man u kam u Member of Parliament heiwa da mihkhmat u yaka Constituency wa em ka AMU. Da e khublei u leh ya u Vice Chancellor ka AMU yeiwa e kyrchaan u ya kiwa lai puræ kiwa na Jammu & Kashmir heipor wa dang man u kam u Lat ka Jammu & Kashmir.
U Satya Pal Malik da pynkup u yaka Sir Syed International Excellence Award ya u Professor Gail Minault uwa na Austin, Texas, USA katwa yaka National Award kawa em haka jooh ka kyrdan da e cha u Anjuman-i- Islam , Mumbai. Ha uni u snem leh man ko ka lyngkhooh snem wa 100 ka AMU kawa da seiñ ha u 1920.