Chitom ki bei ki pa yong ki khynnah ka Jowai Publi School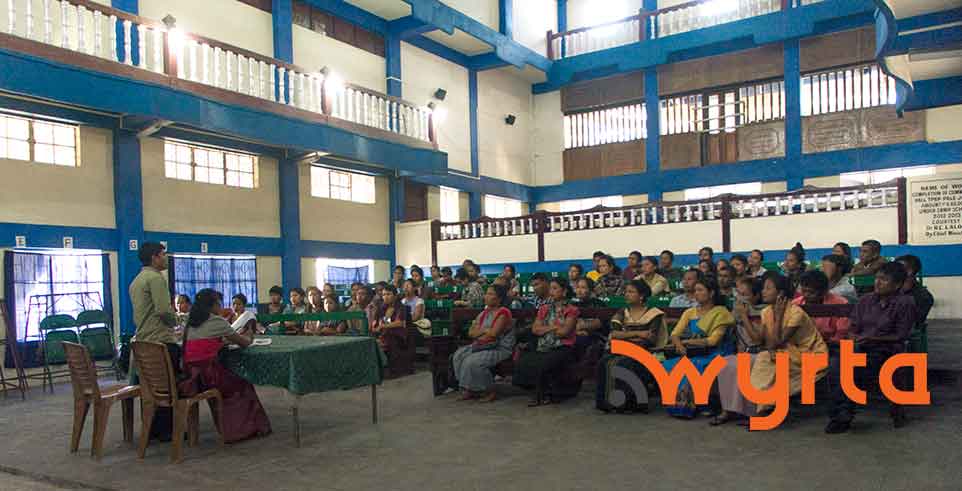 Jowai : Ki manbei manpa ki khynnah wa puræ ha Jowai Public School (JPS) ha ka yalang wa pynman ynne ka sngi ha Yungwalieh ka Tpep-Pale da rai ki u lai yachem wa u DC ka West Jaiñtia Hills kam i dak wow pyrchah ya ka poisa wa phah su ka school ya ka bai Development Fund kawa T. 2400 chi snem.
Kani ka Development Fund toh ka poisa yow pynemkaam u chna yei jæd i pra wa kiwi kiwa emkaam ka skur na i por cha i por wei da pynmih ya ka hukum na ka office Directorate of Higher and Technical Education yong ka sorkar jylla.
Ki bei ki pa ki khynnah da ong ki wa i daw wa pyllai skur ya ki khon ha JPS toh wa tip ki toh man ko ka skur wa mykna wei ha ki snem wa dep hadien wa sdang u chim ya ka bai bnai da pyndam ya ka, kamtæ ya kani ka Development Fund leh toh kawa ym em nongrim neibhah ka sorkar leh da em ko ka poisa yow pynbiang yeiwa emkaam ka school.
Kamwa man kattæ ki khynnah wa pynthmme i lai puræ su ki T. 80, ya ka bai Sports and Games T. 300 wa ha uni u snem won da haap ki u su leh ya ka bai computer T. 500. chi snem.
Da ong leh wa ini i wanrah ya kani ka Development Fund da pyntip syndet syndet cha ki ha u Naisan (May) wei neilaing yong ki da paan por wei da ong leh yow sdang noh ya ka ha u snem wow wan tangwa ym ap ki bor wa haneiñ yeini.