Chongkun ka leh warom ya ka Republic Day ha Jowai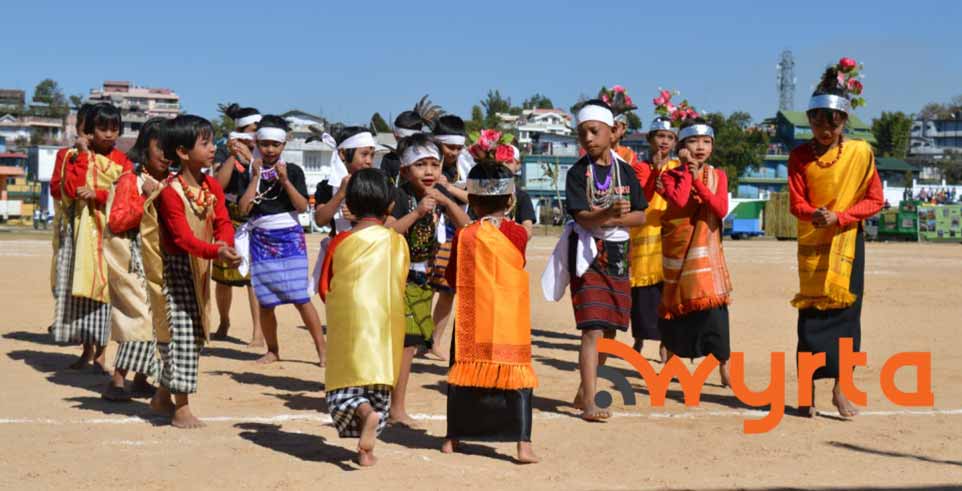 Jowai : Chirup wa waroh ka ri India ha Jowai leh ynne ka sngi da leh warom ya ka 68th Republic Day ha madan Jrisaleiñ, Jowai.
U Deputy Chief Minster Dr. R.C Laloo da pynhær u ya ka lama ka ri wei da chim u leh ya ka Rashtriya Salute deiwa tem lang ya i sur National Anthem.
U Deputy Chief Minster Dr. R.C Laloo da saam u ya ka khusnaam KAYAKALP Award cha ka Nartiang PHC wa ka song poisa T. 2,00,000 (Ar Lak). Ka Nartiang PHC da yoh ko ya kani ka naam Best PHC deiwa yoh ko 95.85% heipor wa chah bichaar ko ha kiwa boon ki kyndon wei ya kani ka poisa daw pynemkaam ya ka yow chna pynmiat ya ka.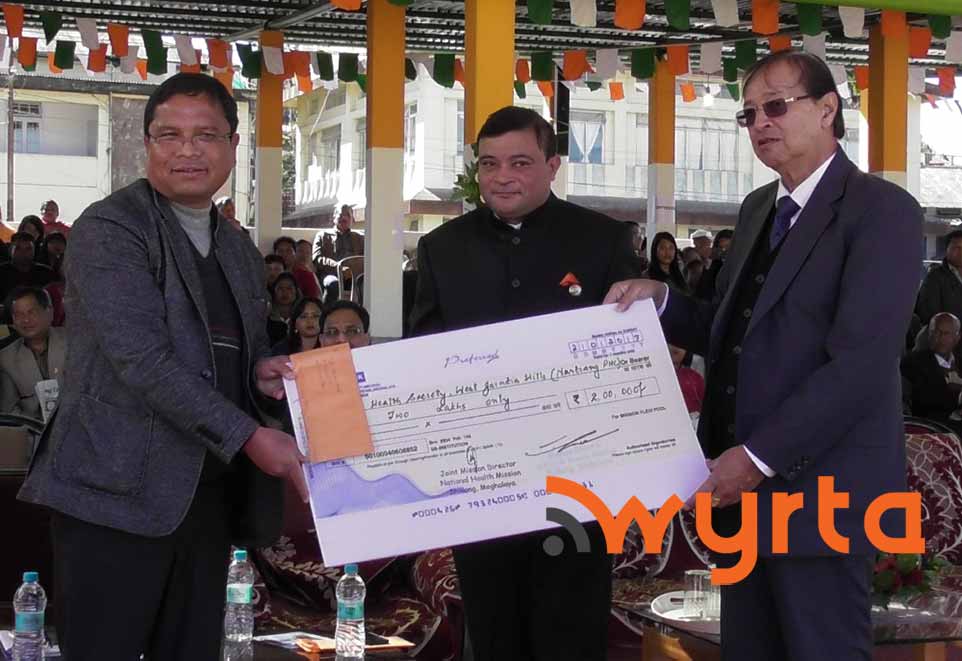 Ka KAYAKALP toh ka wa sdang da ka Ministry of Health and Family Welfare yong ka sorkar India wei ka thong yong ka toh yow pynchlur ya i leh khooid, i pynduna ya ki khniang kjut kamjooh yow pyllang wei wow noh ya ki jakhlia katkam ka stat sayan wa katni (Biomedical Waste Management) ha waroh ki Public Health wa em ha ka ri.
Ha ka parade won da wan chimbynta 27 tylli ki dhab wa kynthup ya ka DEF (District Executive Force), 3rd Battalion, District Home Guard, ka Pipe Band na Central Training Institute Civil Defence & Home Guards, Shillong, Bharat Scouts and Guides, NCC ka Thomas Jones Synod College, Jowai, NSS na Kiang Nangbah Government College wa 21 tylli ki skur.
Yei naam Best Marching Contingent da rah da ka Government Boys Higher Secondary, School, Jowai, wa ar ka Q.C. Springside English Secondary School wei da yoh wa le won ka Government Girls Higher Secondary School.
Ha kani ka sngi leh da em i pynyoo rong na ki tnat sorkar waphær waphær kiwa da pynriam ya ki kari ha kiwa boon rukom yow pynyoo ya ki kaam wa kreh yong ki.
Ya i naam 'Best Tableau' da yoh ka District Commerce & Industries Centre, Jowai wa leh ha jrong ka phang 'Go Digital', wa ar da yoh ka Water Resource Department and Agriculture Department kawa pynyoo rong ha jrong ka phang "I myntoi wa yoo i na i rep i riang deiwa pynemkaam i da ki kor" katwa ka tnat Sericulture and Weaving Department da yoh wa le ko.
Da em leh ha kani ka sngi ki chaad ki rwai, ki leh bike stunt, i saam baam cha kiwa chah kset patok kamjooh cha kiwa thiah kjut ha Dr. Norman Tunnel Hospital wa ha Jowai Civil Hospital.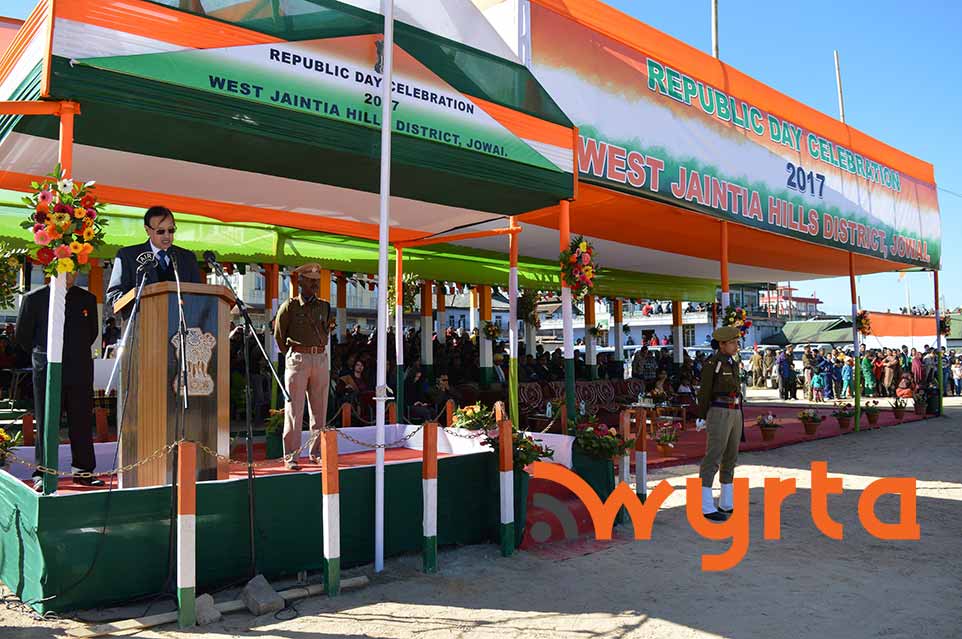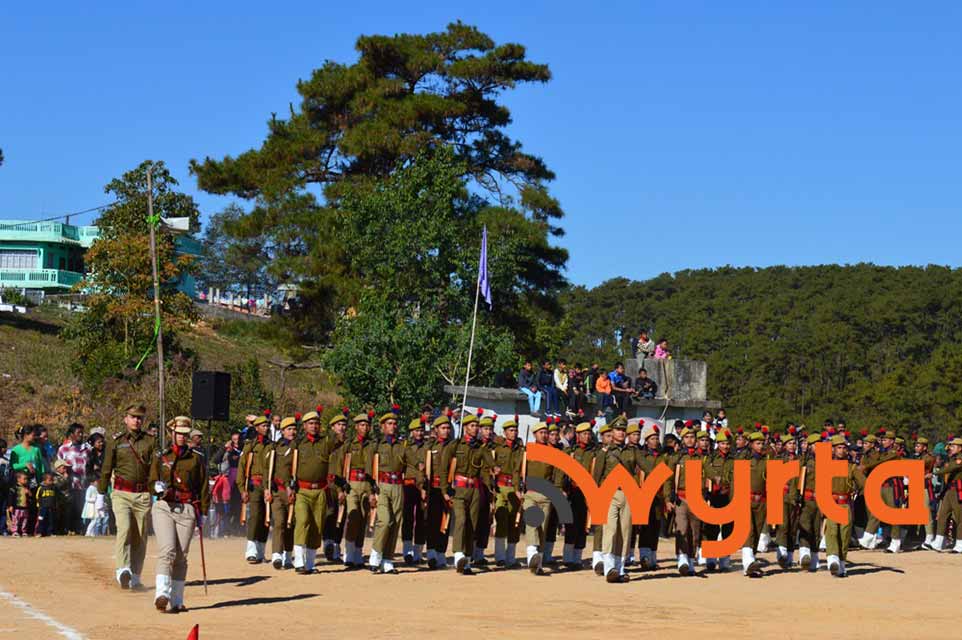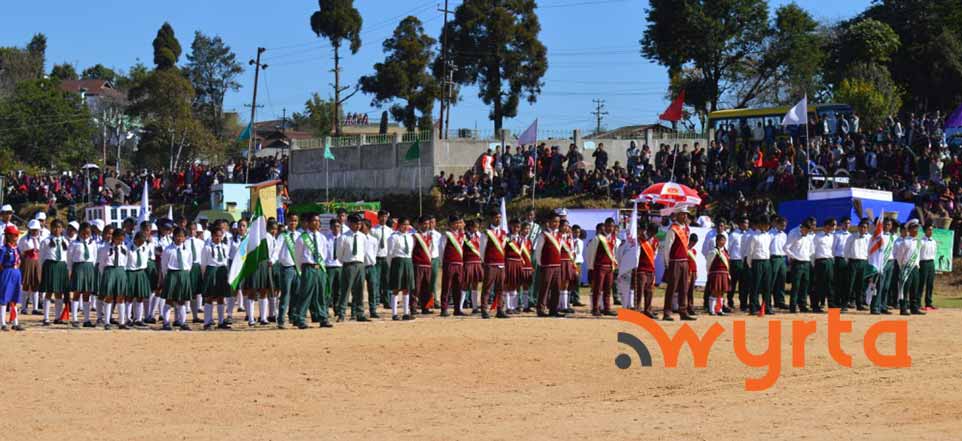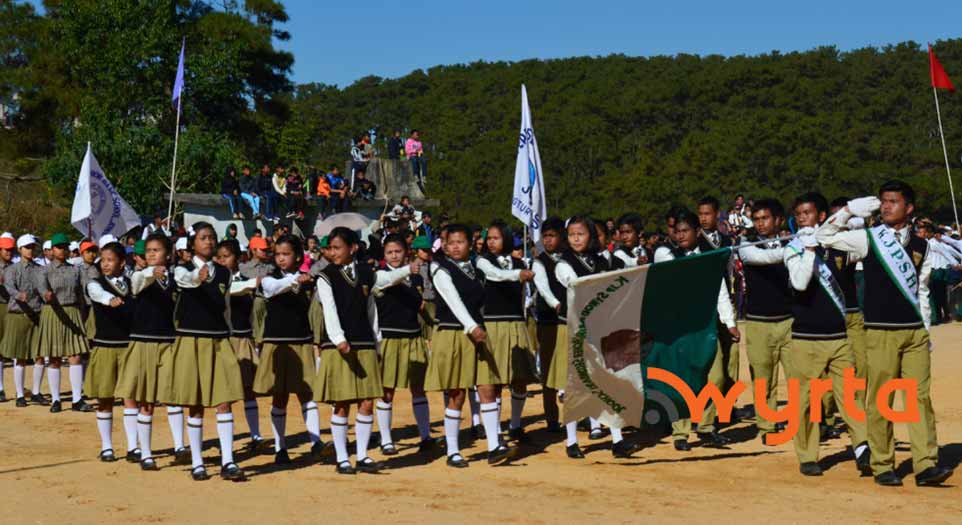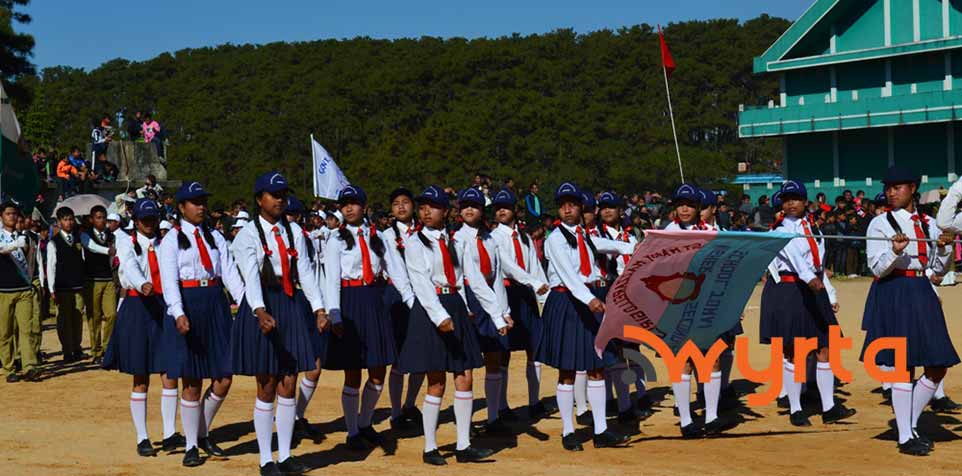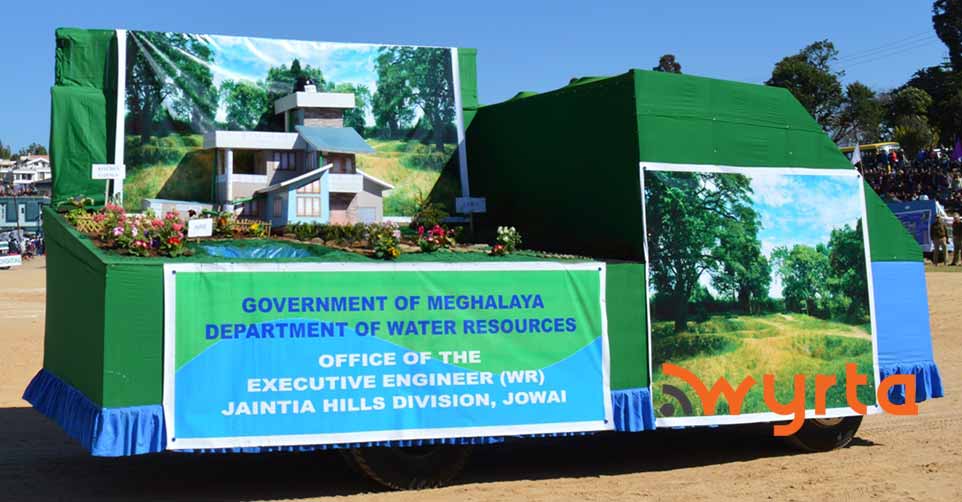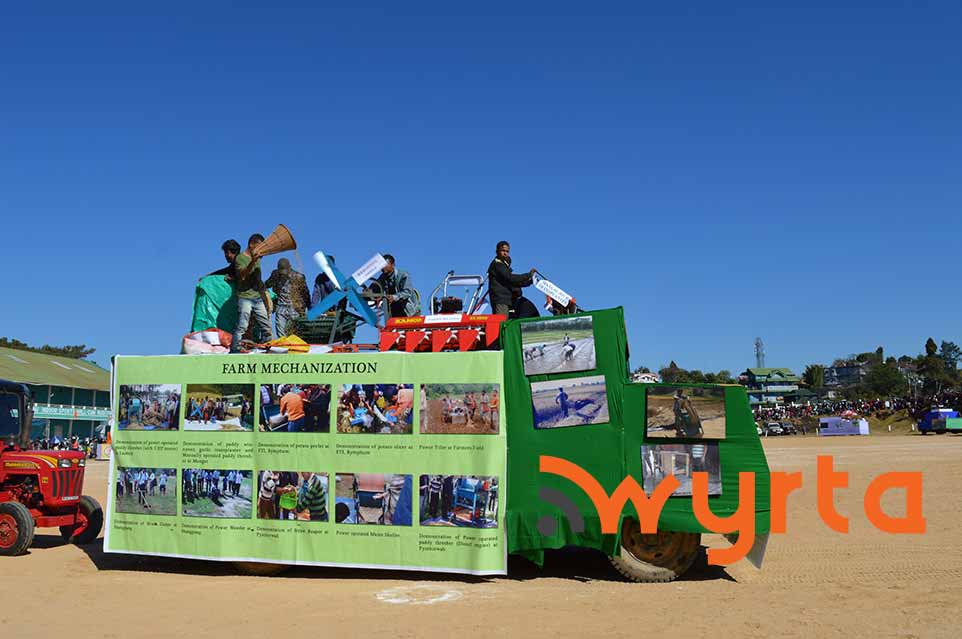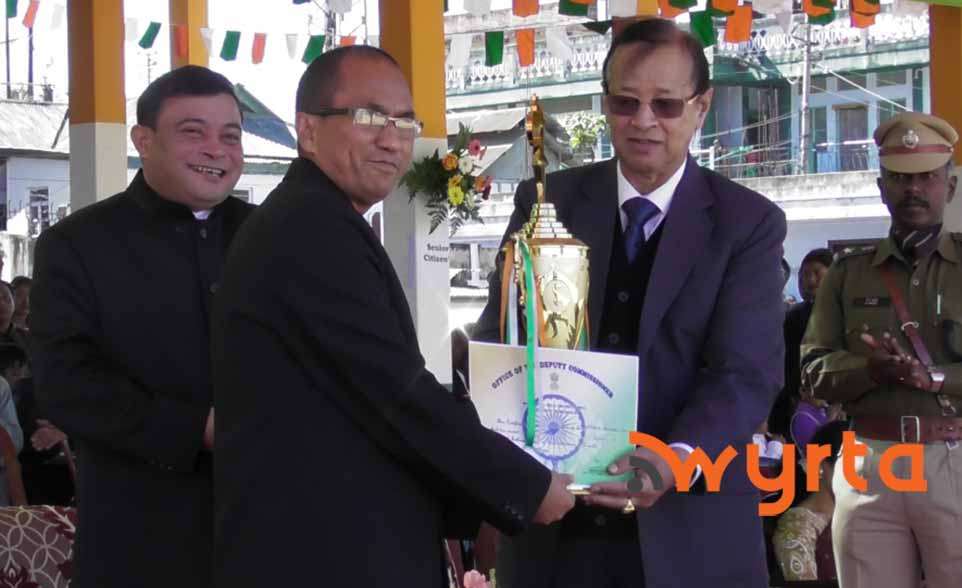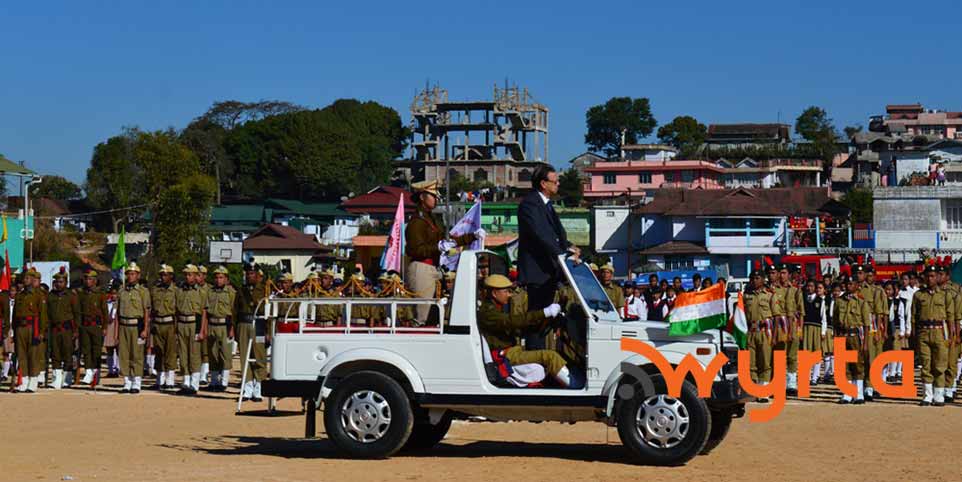 Advertisement