CM initiates social mobilization for sustainable aquaculture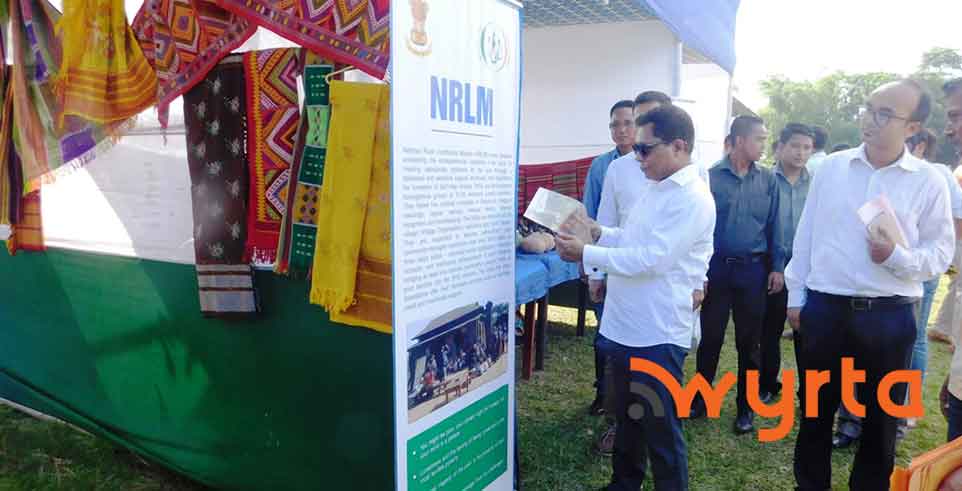 Advertisement
---
Ampati : Chief Minister Dr. Mukul Sangma today initiated the Social Mobilization for Sustainable Aquaculture at Ampati and also inaugurated the Help Desk for online registration at Betasing EFC under Meghalaya State Aquaculture Mission.
This is the first social mobilization for sustainable Aquaculture and Aqua-tourism through convergence,  aimed at promoting the prospects available in the sector through creation of community ponds, sanctuaries and promotion of entrepreneurship, which the Chief Minister dedicated to the people of the State in the presence of the Director of Fisheries Ram Singh, Deputy Commissioner C.V.D. Diengdoh, local MDCs Stevie Marak and Nripendra Koch, officers of the line departments and progressive farmers before a large gathering at Ampati.
In his address, the Chief Minister said that having a sustainable livelihood is the biggest challenge of every household and therefore the State Government had made a humble beginning by re-strategizing its policies focusing on livelihood activities linked to farming that are remunerative and sustainable. Aquaculture Mission is one of such initiative of the Government, he said. He called upon farmers to make judicious use of their God-given lands to take up fish farming along with other farming activities and also stressed the need to look at areas like streams, rivers and other water bodies for creating community fish farms and fish sanctuaries producing healthy, wholesome fish, "so that we will be able to declare that fishes available in the State are of superior quality", he added.
The Chief Minister also informed the gathering that the Help Desk would enable the prospective partners for aquaculture to submit their applications online, adding that such Help Desks would be opened in every block EFCs where the status of the applicants would also be made available.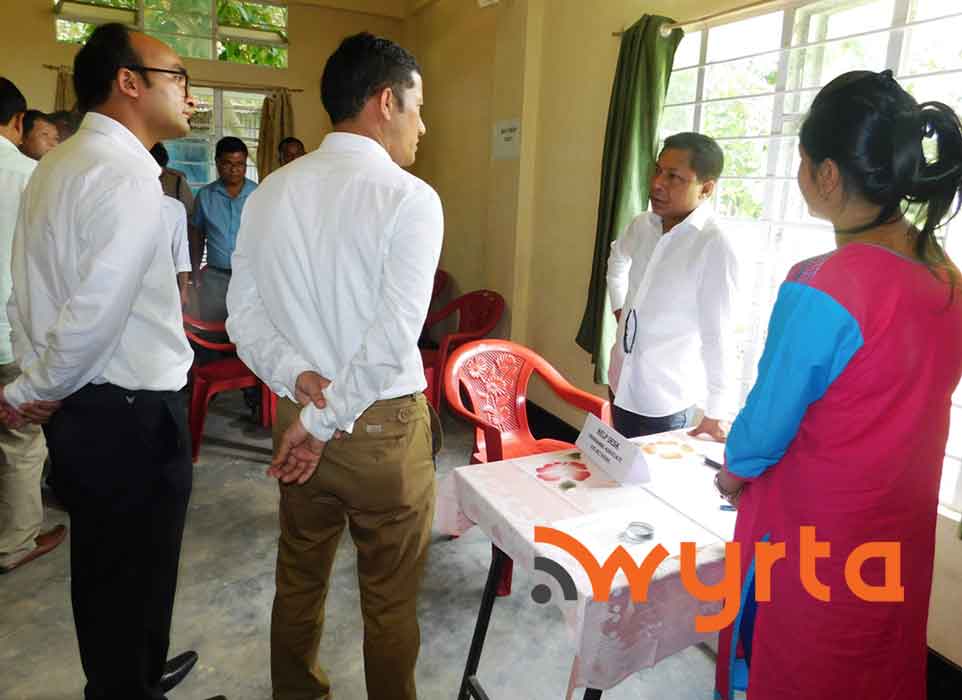 Highlighting the number of opportunities that one can have from aquaculture alone, Dr. Sangma also encouraged those in the government service who have lands to opt for more lucrative livelihood opportunities in the farming sector and vacate their jobs for those who have no alternative, adding that a special programme would be created for them. He also called upon the communities to register themselves for water harvesting in EFCs to create water bodies by using natural water resources. He also informed about a scheme under Chief Minister's Rural Development Programme under which oxygenated tankers would be procured for transporting live fish from the farmers to the fish vendors, adding that the scheme would be given especially to those youth looking for alternative options for livelihood.
As the social mobilization for sustainable aquaculture is in convergence approach with other schemes like MGNREGS, etc, the Chief Minister also called upon the Village Employment Councils (VECs) to make schemes for creation of fish ponds, besides construction of roads, etc and to create a sense of competition and ownership among the villagers, he said that only those VECs making commitment for 100 days of work would be given a sanction under liveable cities, towns and villages scheme.
Local MDC, Stevie Marak in his brief address urged upon the farmers to see the suitability of their lands while applying for schemes for creating fishery ponds, etc. Director of Fisheries, Ram Singh gave a brief highlight on the programme which focuses on raising awareness on importance of fisheries and tourism, employment opportunities and conservation of indigenous species of fish; while Deputy Commissioner, C.V.D. Diengdoh assured the gathering that the District Administration would ensure that there is convergence to achieve the objective of having sustainable fishery sector in the State. (MIPR)