CM to revive bamboo chipping unit at Nongchram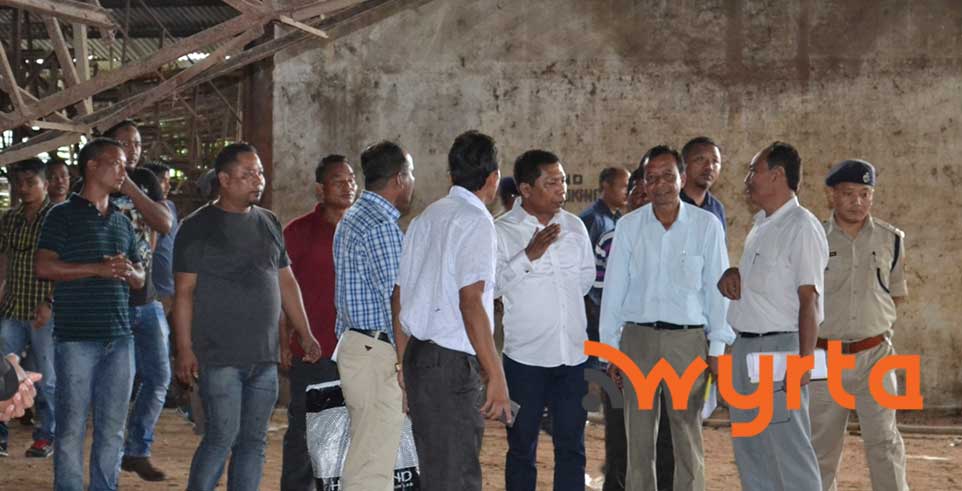 Williamnagar : Chief Minister Dr. Mukul Sangma yesterday visited the Meghalaya Bamboo Chip Ltd (MBCL), a bamboo chipping unit at Nongchram in East Garo Hills, which has been abandoned for years after being declared a sick unit to explore the possibilities of utilizing the infrastructure for various activities of the bamboo growing farmers of the region.
The step is being taken in view of the State Government's initiative of Green Economy under which bamboo and agar plantation programmes have been started across the State since last year. On his arrival at the unit premises, the Chief Minister was received by the Deputy Commissioner in charge of East Garo Hills, P.M.Sangma and officials of MIDC and Commerce & Industries department, including the General Manager in-charge MDCL, R. Kharbuli, who briefed him about the problems and position of the unit.
It may be mentioned that MBCL was incorporated in September 1979 with an authorized share capital of Rs. 10 lakh and a term loan of Rs. 9 lakh availed from MIDC as the holding company to set up a 100 ton per day bamboo chipping plant on a land measuring 25 acre donated by Nokma of Nongchram village.
The objective was to meet the demand for bamboo chips at paper factories like Ashok Paper Mills, Titaghar Paper Mills and Bengal Paper Mills in Assam and to uplift the economically backward people of the area, by utilizing the surplus electricity that was available then.
However as the years went by, the location of the factory proved to be a drawback for various reasons including its remoteness, insurgency problems, floods that inundated the factory and power supply that became erratic over the years. Despite efforts to revive the unit through up-gradation and diversification, the company ran at a huge loss. Having no alternative, it was decided that the company be liquidated and VRS be granted to its 15 employees.
During his visit, the Chief Minister also interacted with the villagers of the area and directed the official concerned to plan a scheme for utilizing the unit for training the local farmers, among other things. (MIPR)